By Hillary Frattini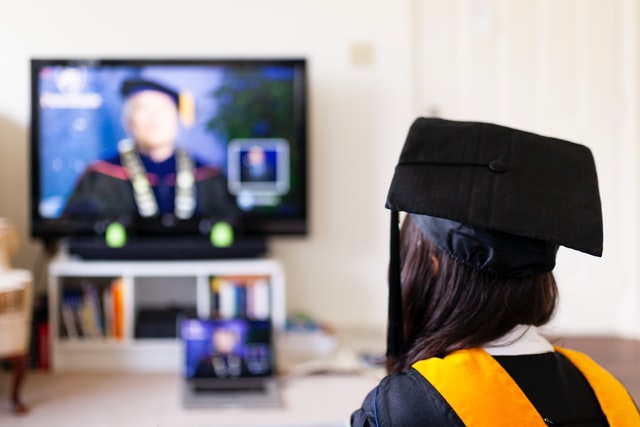 What initially appeared to be a health crisis affecting a only small portion of the Chinese population, COVID-19 soon began to spread rapidly across the globe, affecting every aspect of society and daily life. The education sector is among those suffering most from the dramatic consequences of the pandemic. This article aims to discuss some of these consequences, both through data collected by the UN, the WorldBank, and the OECD, and from the perspective of our Africademics University Ambassadors.
Inequality: an issue that can no longer be ignored
Better quality of education has proven to be effective in mitigating concerns such as food insecurity, economic instability, and violence against women and girls, among others. Even during a severe crisis like the current one, it is important to remember that education must remain a priority. The choices that governments make during this period regarding education should be geared towards maintaining the highest possible qualitative standards in order to provide students with an experience that will not negatively affect their attitudes towards the learning environment.
It has been estimated that 94% of students in 200 countries around the world have been impacted by the consequences of COVID-19. The learning disruption that many students are experiencing will impact their future educational choices and experiences. In some cases, it may be a crucial factor in determining whether higher levels of education will be pursued or not. The more time students spend away from school, the less likely they are to return to their studies.
After the second quarter of 2020, the pandemic highlighted one of the main issues in our society: inequality. The present crisis exposed a higher number of women to different types of abuse, ranging from domestic violence to transactional sex, for example. Because of school closures, many parents could not find ways to take care of their children during the day, forcing a higher share of women to spend additional time on childcare compared to men – sometimes at the expenses of their academic and professional careers.
Many communities – especially in sub-Saharan and East Africa – rely on schools, not only for educational purposes, but also for feeding programmes and as platforms for prevention, diagnosis, and counselling.
To ignore the problem of inequality emphasized by this pandemic would mean taking a huge step backwards from the progress achieved in terms of social development in recent decades.
A closer look at the impact of COVID-19 on higher education
Because the pandemic forced the closure of international borders for a prolonged period – although many countries have started to re-open their borders – various restrictions were applied to students. Their mobility, for instance, has been affected substantially. They are missing out on international exposure and input into foreign job markets and networking. Institutions themselves have been affected by the restrictions on student mobility as international students generally pay higher tuition fees compared to national students – who, consequently, might find that it will now be themselves dealing with higher tuition fees.
Research has also been impacted, with several laboratories forced to close and missing out on opportunities in international collaboration. In Africa, there were already few national agencies funding research before the pandemic; the current situation will pressure African research institutes to continue seeking funding from abroad, and with foreign institutions also experiencing the consequences of the crisis, chances are that accessing research capital will become increasingly difficult. Research publications and data are essential to informing the public about current situations such as the pandemic we are experiencing. Countries that have no funding to invest in research are less likely to be competitive on an international level.  
As discussed in a previous article, not everyone has the opportunity to switch to online learning, especially those living in low/middle-income countries. Internet costs, lack of technological tools such as personal computers and tablets, as well as the lack of quiet and private spaces, are just a few examples of the challenges that some students face, preventing them from furthering their studies. Different institutions may also offer different opportunities, both at the national and the international level: larger establishments in urban areas may have more resources available for their students and staff members compared to smaller ones, enabling the former to deliver full programmes online and forcing the latter into temporary or – in worst cases – permanent closure.  
How did our Africademics University Ambassadors experience the pandemic?
To conclude, we asked our University Ambassadors about their perceptions and personal experiences of the impact of COVID-19 on their institutions of higher education.
Most Ambassadors reported that their institutions closed between mid-March and early April 2020. While a few universities started delivering online classes right away, some could not provide their students with a more rapid solution, only starting their online lessons between May and August 2020. Half of the Ambassadors who participated in the survey declared that their institution was still closed in August, while the other half declared that their institution re-opened one or two months earlier – in some cases only for administrative purposes, while lessons continued to be delivered online.
Among the platforms used to deliver online classes, our Africademics University Ambassadors listed Coursera, Google classroom, Edgex, Futurelearn, Zoom, Vclass, Telegram, Whatsapp, and a number of individual university portals. Overall, the majority of the University Ambassadors felt that a good amount of local solutions to face challenges related to education have been considered and used.
While the instructions provided to our Ambassadors prior to their campuses switching to online classes were evaluated positively, they felt that the quality of the communication between them and their tutors dropped once the e-lessons started. They felt that their tutors were not instructed adequately in first place, showing dissatisfaction with their availability and, stating that they were not sufficiently prepared to teach online. Among the consequences, limited quality of e-class contents and assignments compared to traditional lessons and tests, and higher chances of students cheating during online tests were cited.     
Our Ambassadors recognised that students often did not contribute to facilitating the transition from traditional to online classes, declaring that their availability was also poor. They did not display a good level of engagement with the lessons as well, and they seemed to be less prepared for online tests compared to traditional tests.
In general, they felt that their institution's response to the current pandemic was sufficient, but it could have been handled better. Our Ambassadors suggested that both students and university staff members could have benefited from better ICT resources, better quality and pricing from network providers, and better quality of trainings and instructions. However, they realised that the situation was dramatic and difficult, with the majority of them stating that their institution has been severely impacted by the pandemic.
Hillary Frattini is completing a Psychology degree through the University of Essex. She is a passionate storyteller and adventurer, and she firmly believes that education is the key to a better future. Hillary has recently started working on combining her passions to represent the voices of her generation.