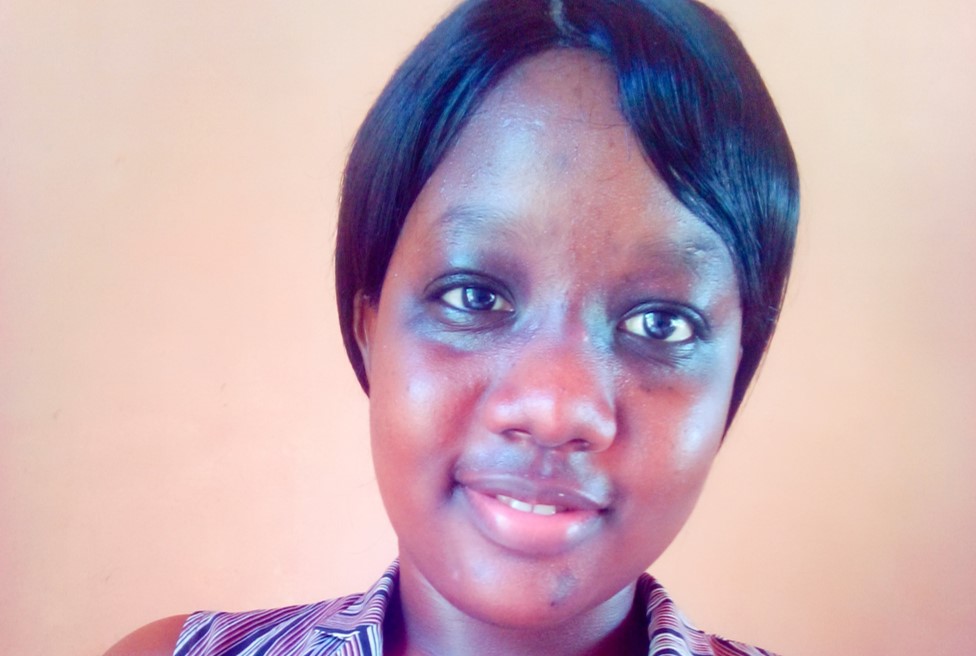 My name is Ernestina Kabukour Kateye and I am a proud alumna of the African Future Leaders Fellowship (AFLF).
A year ago, I was depressed, overly anxious, fiercely timid and reserved to stay within my comfort zone. My priorities were all over the place and I just could not find myself in all the chaos I had created. I had held on to the mindset that I was inadequate and deserved to live an average life.
However, I realised that I desperately needed change and I would have to be willing to create this change. I needed an opportunity to grow, an opportunity to challenge myself to become better. So I decided to seek this opportunity.
I stumbled upon the African Future Leaders Fellowship (AFLF) program during my random online searches for leadership opportunities, and I am glad that I somehow mustered the courage to apply for this life-changing opportunity. I grew so much. I learnt so much.  I was challenged, I was stretched to become a better version of myself!
I am particularly grateful to my fellowship mentor Michelle Clottey who had so much patience with me. I was juggling my academic work and fellowship assignments and I almost always submitted my assignments right before the deadline! I appreciate her patience with me for accepting every one of them.
I also appreciate my co-mentees, Atemnkeng Desmond Efuetlefac and Maame Ama Bainson who also successfully completed the fellowship program while  combining it with their academic work.
The AFLF Cohort 2 alumni still remain a close-knit community. I am grateful that I met diversely unique men and women from across Africa who emerged as better leaders because of the AFLF experience. I truly appreciate having met the outstanding fellows of AFLF Cohort 2!
I am also grateful that I was introduced to MeetMentors, a wonderful mentoring platform whose founder, George A. Sarkodie, is nothing short of inspiring. Together with the MeetMentors team, my eagerness to seek further growth was met with such enthusiasm that I was very quickly (after necessary proceedings) connected to another amazing mentor: Ellen Asare-Bediako who is pouring wisdom into my life to help foster my growth journey.
I am especially grateful to Belinda Akoto and Afia Bobia Amanfo who created this life-changing leadership program that is empowering the youth across Africa to live their best lives. I am also grateful to facilitators such as Prince Asamoah and other wonderful mentors who contributed to the success of the AFLF Cohort 2 program.
My AFLF experience taught me to be intentional about my personal growth and development, and to seek opportunities that will potentially add value to my life, knowing that the only way I can truly transform my community is to first become enlightened.
I have been exposed to several other positive, transforming communities such as Africademics after my AFLF experience. My life did not suddenly become laid out for me after my AFLF experience, but I can say with all confidence that I have become equipped and empowered to make well informed decisions that are helping me live my best life yet.
Ernestina Kabukour Kateye is our Africademics University Ambassador at Kwame Nkrumah University of Science and Technology (KNUST) in Ghana. She is active in various non-profit organizations and leadership programmes and recently started her own blog https://globallyempoweredmillennial.wordpress.com/