By Aydn Parrott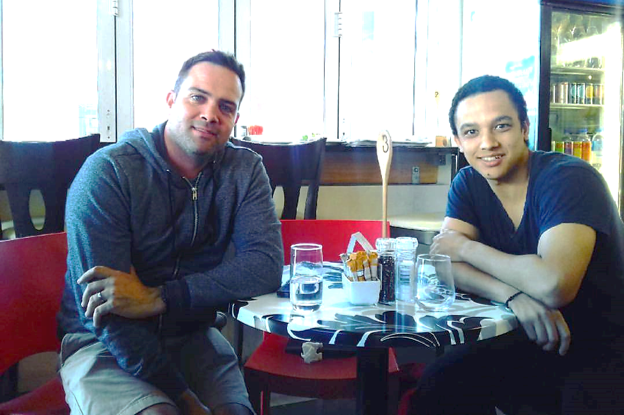 "Having a mentor really honed my strategic thinking skills and offered me guidance in the way of planning and personal management"

Aydn Parrott, Africademics Ambassador and Africa's aspiring Chief Storyteller
While studying at UCT, I approached Gareth Morgan to be my mentor. Gareth is currently the Director of Resilience at the City of Cape Town where he previously worked as Principal Trade and Investment Officer. He has previously worked as a consultant in the fields of climate change, politics, coaching and training.
Gareth was a Member of Parliament in South Africa from 2004-2013 and served as Shadow Minister of Water and Environmental Affairs from May 2009 to Feb 2013. He holds an MSc in Environmental Change & Management as well as an MA in Philosophy and Politics from Oxford University.
I initially approached Gareth for assistance with career planning, guidance, and goal setting while completing my studies at the University of Cape Town between 2013-2016. I approached him when I started my term on the House Committee at Smuts Hall Residence at the University of Cape Town. I had also just been elected as Marketing Director on the UNASA-UCT Diplomacy Course Committee and needed guidance on managing multiple projects.
Although my interests are more in media and political communication, as opposed to the environment and climate change, I felt Gareth's involvement with the Rhodes Trust, Rockefeller Foundation, Friedrich Naumann foundation and other work demonstrated an ability to do two things.
The first of these being the ability to manage multiple demanding projects at once, while making a measurably big impact in each. Secondly, Gareth had studied and developed the experience in various fields, to advise leaders across the continent and the world as an expert in his field.
Gareth's own work during the time that he was my mentor demonstrated Gareth's belief that quality community service or work requires a sustained effort over a long period of time. Gareth's lessons in stakeholder relations management, personal management and crisis management learned through his own experiences have served me well as I chart my own career.
Like Gareth, I would like to establish myself as an expert in my chosen field. I see myself taking my expertise to various national and global groups who require it.
The structure of the mentoring relationship was simple but powerful. While I was at the University of Cape Town, Gareth and I would meet for coffee four times a year. At the start of the year we would discuss my goals for the year, what I would need to prioritise, what I would need to sacrifice, and ultimately how I could best reach my goals.
The 2nd, 3rd and 4th coffee meetings would be to check progress , unpack and work through any major challenges. On one occasion my academics were not going well, so Gareth helped me get back on track by suggesting interventions that suited my specific needs. On another occasion Gareth acted as a sounding board when a society committee I served on had a small crisis.
In addition to the coffee meetings, Gareth made himself available to me via  email and Whatsapp for assistance with cover letter and CV writing, as well as ad hoc advice which could not wait until their next coffee meeting.
Gareth is a gifted administrator and strategist. As such, having him as a mentor really honed my strategic thinking skills, offered me much needed guidance in the way of planning and personal management, as well as a better grasp of setting and managing boundaries. Despite the formal mentor relationship ending in 2016, an informal mentor relationship is maintained.
Aydn Parrott is a freelance writer and storyteller. He represents Africademics as a University Ambassador at Stellenbosch University and runs the 'Power of Thought' blog: https://powerofthoughtblog.wordpress.com/