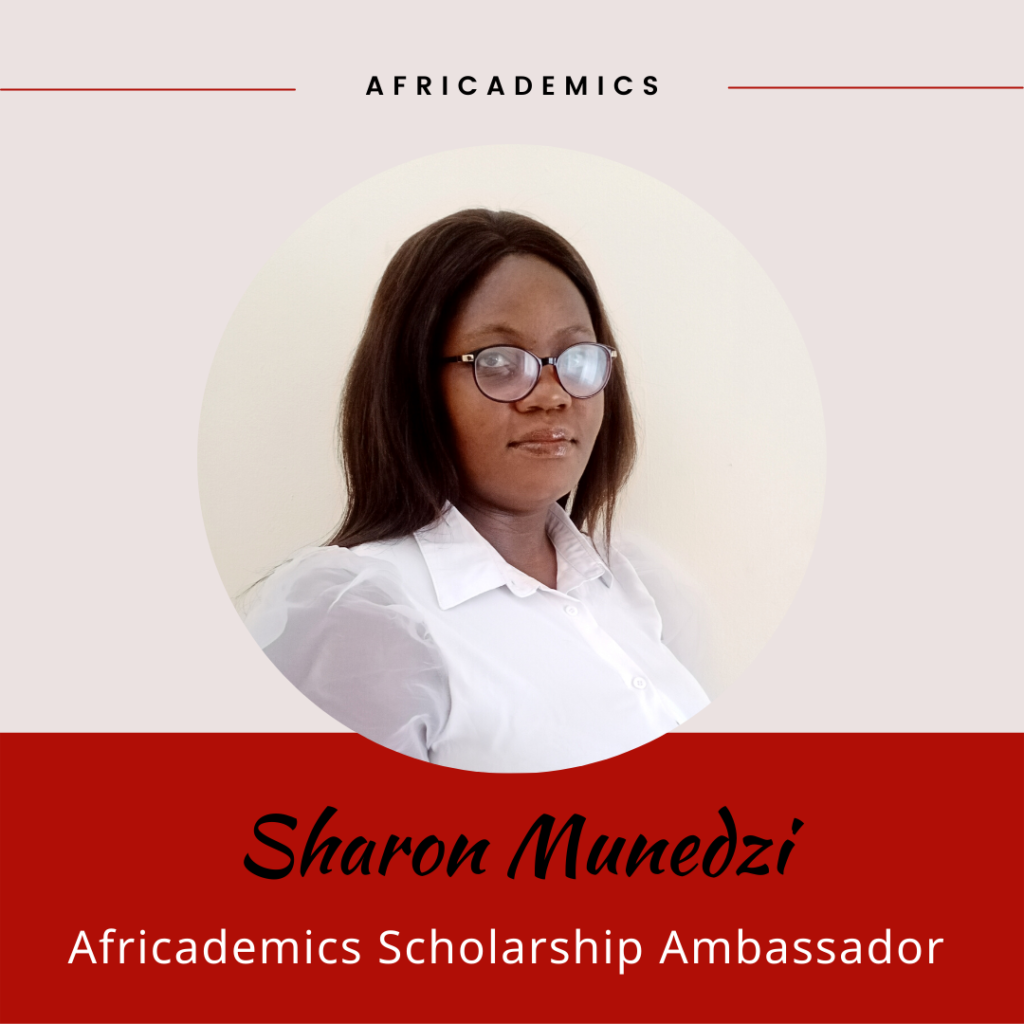 Sharon Munedzi from Zimbabwe is currently pursuing her PhD Law Degree at North-West University (NWU) in South Africa. She also holds a Master of Law (LLM), specialising in Mercantile Law, from NWU. Sharon is in receipt of the NWU Postgraduate Bursary, and for her Master's degree she received a National Research Fund bursary.
The reason Sharon joined the Africademics Scholarship Ambassador programme is that she believes that everyone deserves a chance to learn and attain an education. However, in some cases, students' ambitions are shuttered by reasons beyond their control. For example, a lack of funding and the lack of information to acquire funding. Because Sharon has experienced and overcame these herself, she understands the frustrations and how depressing the process can be. As such, she made a promise to herself that she will help others to overcome the same obstacles and get funding towards living their dreams.
In 10 years' time Sharon sees herself being a renowned academic, author and writer of books in the legal field. An interesting fact about Sharon is that she will receive her PhD before she is 30 years old.
Welcome to the Africademics Ambassador Programme, Sharon!
The Scholarship Ambassador Programme
Through the Scholarship Ambassador Programme Africademics trains volunteers from across Africa to become scholarship advisors and mentors. Ambassadors complete a 4-month online course with virtual lectures, case studies and additional activities. Once they have successfully graduated, our Scholarship Ambassadors offer personal support, advice and mentorship for scholarship seekers and applicants in and from Africa.
Our 2022 Ambassador cohort started their training in April 2022 and we are thrilled to have over 90 students and scholars from across the African continent on board this year. In 2021, we welcomed our first cohort of 30 Scholarship Ambassadors who completed their training in November 2021. They now offer free scholarship consultations, mentorship and application assistance for scholarship seekers in and from Africa on a regular basis.
Meet our team of Scholarship Ambassadors here and let us know via our contact form if you would like to book a personal consultation with one of them!