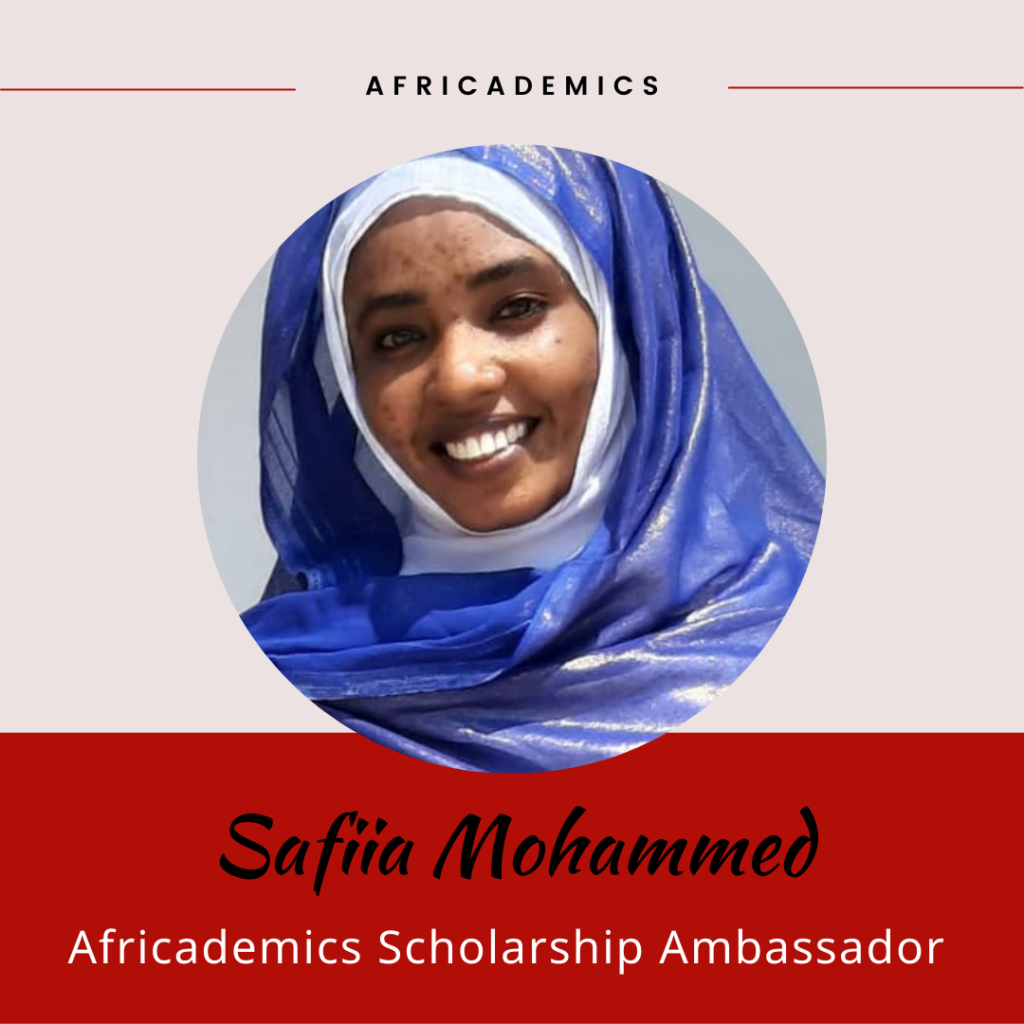 Safiia Mohammed from Sudan is currently busy completing her PhD in Computer Science (Machine learning and Cyber security) at the University of Windsor in Canada. Safiia holds two Master's degrees, an African Master of Machine Intelligence (AMMI) from the African Institute of Mathematical Sciences in Ghana, during which she was the recipient of the Google & Facebook scholarship. Her second Master's degree, in Information Security and Digital Forensics, was obtained at the Institute of Technology Blanchardstown in Ireland.
Previously, Safiia worked at Sudan International University as a full-time lecturer and taught undergraduate courses in Information security, Computer Programming and Business Computing.
Safiia decided to join the Africademics Scholarship Ambassador Programme because she would like to learn more effective methods and techniques to maximize her own opportunities to get more scholarships and secondly, she wants to learn more systematic approaches to guide other people in their scholarships or funding process.
In the next 10 years Safiia plans to be an associate professor of computer science and I have her own technology company that offer machine AI and cyber security services. Something that people might not know about Safiia is that she actually likes arts more than science.
Welcome to the Africademics Ambassador Programme, Safiia!
The Scholarship Ambassador Programme
Through the Scholarship Ambassador Programme Africademics trains volunteers from across Africa to become scholarship advisors and mentors. Ambassadors complete a 4-month online course with virtual lectures, case studies and additional activities. Once they have successfully graduated, our Scholarship Ambassadors offer personal support, advice and mentorship for scholarship seekers and applicants in and from Africa.
Our 2022 Ambassador cohort started their training in April 2022 and we are thrilled to have over 90 students and scholars from across the African continent on board this year. In 2021, we welcomed our first cohort of 30 Scholarship Ambassadors who completed their training in November 2021. They now offer free scholarship consultations, mentorship and application assistance for scholarship seekers in and from Africa on a regular basis.
Meet our team of Scholarship Ambassadors here and let us know via our contact form if you would like to book a personal consultation with one of them!