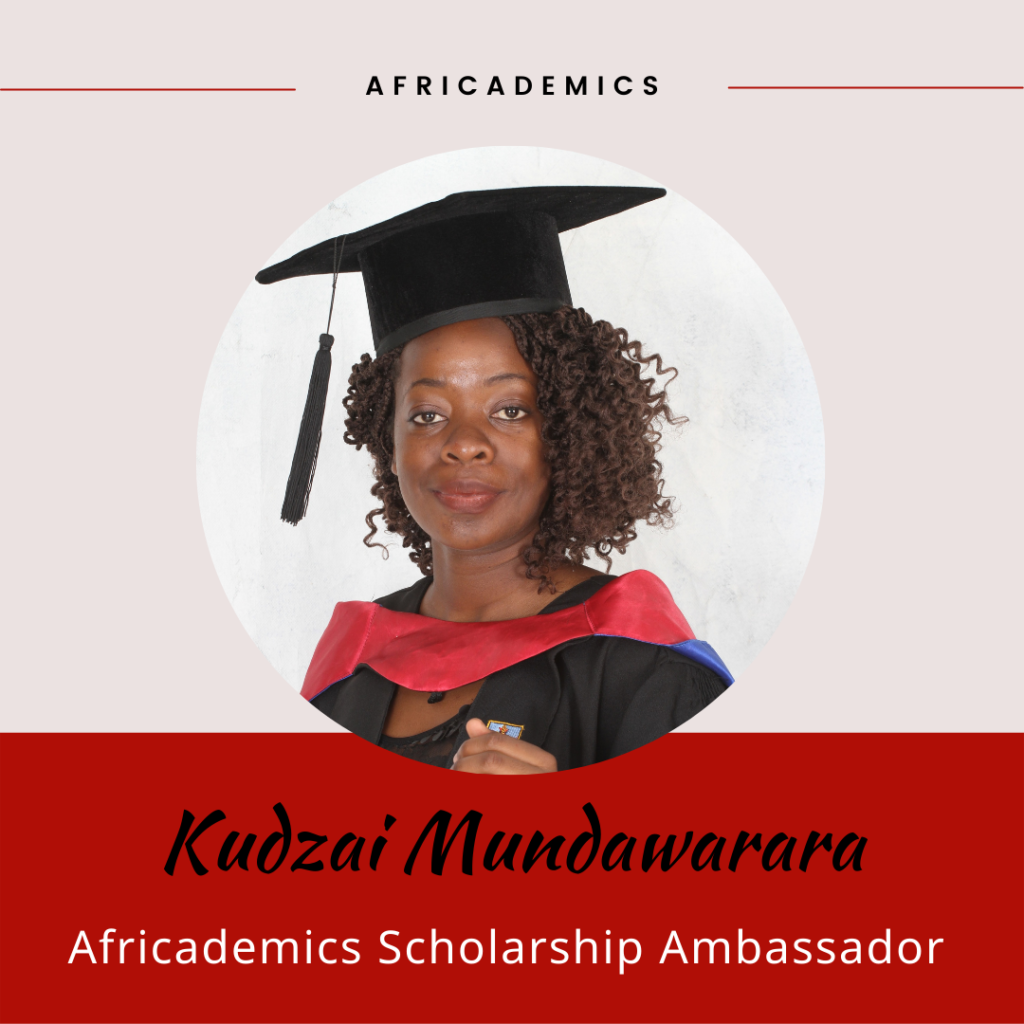 Kudzai Mundawarara from Zimbabwe is a food scientist, currently working as a Production Technical Specialist at ProDiary in Zimbabwe. She has over 7 years of food industry experience in quality systems, food processing technology and new product research and development.
She holds a Master's degree in Food Science and Nutrition from the University of Leeds in the United Kingdom. Kudzai has been the recipient of the Beit Scholarship Trust Scholarship, the Young African Leadership Initiative (YALI) Business Development and Entrepreneurship Fellowship, as well as the Joshua Nkomo Scholarship.
Kudzai decided to join the Africademics Scholarship Ambassador programme because the goals and vision of Africademics resonate with her passion for community and national transformation. Having been a beneficiary of many scholarships and having participated in various fellowships, she sees this as the ideal opportunity to give back to the community and empower upcoming young African leaders.
In 10 years' time, Kudzai hopes to be a successful food entrepreneur with a value-adding dairy innovation. She hopes to have reached out to local people, researchers, practitioners, activists, and other food-related people to discuss their work in multi-disciplinary teams, topics that emerge around food, current situations in Africa and future projections. She aspires to become an effective leader in the transition to a more sustainable, efficient, healthier, and fairer food system.
An interesting fact about Kudzai is that she recently fell in love with fitness, boxing and intense hiking and finds it really fulfilling.
Welcome to the Africademics Ambassador Programme, Kudzai!
The Scholarship Ambassador Programme
Through the Scholarship Ambassador Programme Africademics trains volunteers from across Africa to become scholarship advisors and mentors. Ambassadors complete a 4-month online course with virtual lectures, case studies and additional activities. Once they have successfully graduated, our Scholarship Ambassadors offer personal support, advice and mentorship for scholarship seekers and applicants in and from Africa.
Our 2022 Ambassador cohort started their training in April 2022 and we are thrilled to have over 90 students and scholars from across the African continent on board this year. In 2021, we welcomed our first cohort of 30 Scholarship Ambassadors who completed their training in November 2021. They now offer free scholarship consultations, mentorship and application assistance for scholarship seekers in and from Africa on a regular basis.
Meet our team of Scholarship Ambassadors here and let us know via our contact form if you would like to book a personal consultation with one of them!