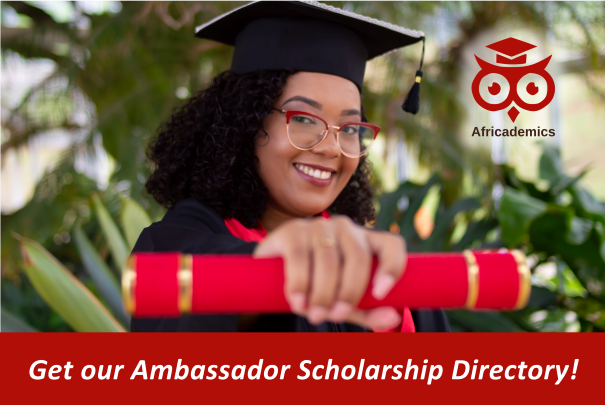 Are you looking for a scholarship, fellowship or academic funding opportunity but don't know where to start and what's out there? Don't worry, you're not alone! Our Africademics Scholarship Ambassadors have shared their sources of scholarship information, including websites, newsletters, social media pages and other portals in our new Africademics Scholarship Directory – and the best part is that it's totally free and publicly available!
We will continue to update and add to our Scholarship Directory and make sure the latest opportunities, portals and resources are included. Please note that this resource was created by our Scholarship Ambassadors and that Africademics is not responsible and will not be held liable for the accuracy or content of the information contained in the directory.
For daily scholarship updates and the latest opportunities, don't forget to join our WhatsApp channel and our Telegram channel, and to follow us on Facebook for daily scholarship updates. For a weekly summary of the latest scholarships and fellowships, subscribe to our Scholarship Newsflash!