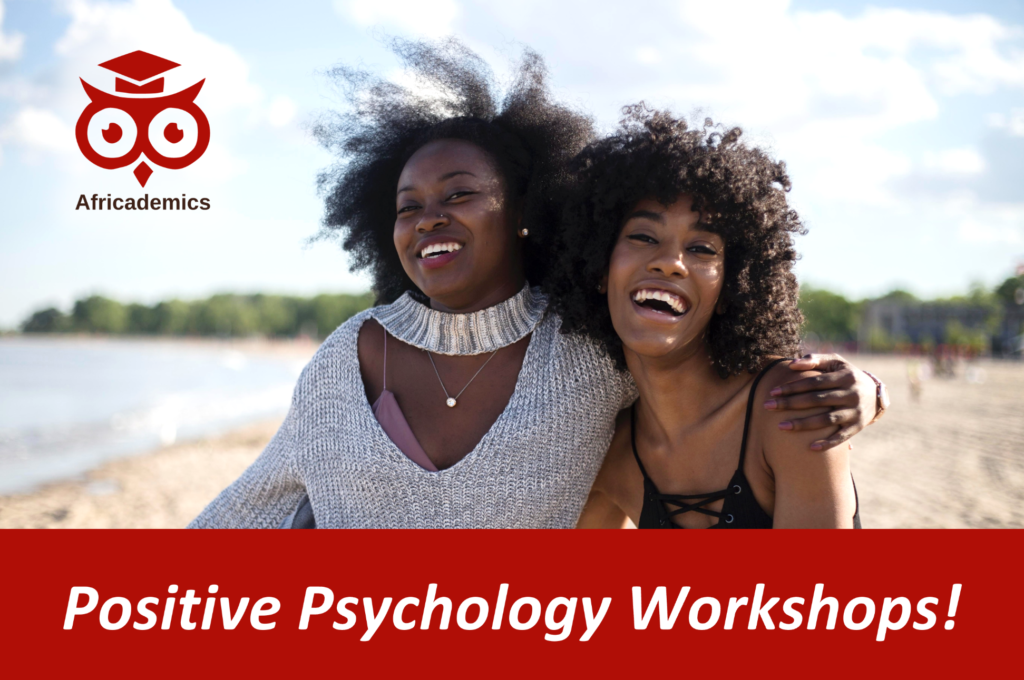 Are you looking for a scholarship or are you busy with a scholarship application? Are you struggling to stay motivated after months of searching and rejection letters in response to your scholarship applications? Are you unsure how to present yourself in your personal statement or motivation letter? Are you getting frustrated or are you close to giving up? Then our Positive Psychology Workshops might be just what you need!
In addition to our daily scholarship updates and personal support through our Scholarship Ambassador network, we are excited to announce the launch of two new resources for our community, aimed at supporting and encouraging you in your scholarship journey: The Africademics Positive Psychology Workshops!
This new project was initiated and led by our intern, Laura van Gass, a Master's student in Positive Psychology. As part of her internship with Africademics, she prepared a series of workshops to help our Africademics Scholarship Ambassadors and the broader Africademics community unlock their growth mindset, identify their character strengths, learn self-compassion and manage stress – all with a view on assisting you in your scholarship search!
Growth Mindset & Character Strengths
The fist part of this workshop introduces the concept of having a growth mindset. Participants will learn how to change the limiting beliefs that are keeping them in their comfort zone, and how to step into their growth zone to become the person their are capable of being. The second part of the workshop gives participants the opportunity to get to know themselves a little better, identify their top strengths, and learn how to grow them and use them to their advantage.
Ready to get started? Watch our first Positive Psychology Workshop here:
Stress Management & Self-Compassion
The fist part of this workshop uses evidence-based positive psychology interventions to teach you coping strategies that will enable you to deal better with stress, help you see stress differently and build resilience for facing future stressors. The second part of the workshop introduces the concept of self-compassion which has been linked to many psychological benefits, including increased resilience, satisfaction with life, mental well-being, motivation, and interpersonal relationships.
Ready to get stuck in? Watch our second Positive Psychology Workshop here:
Disclaimer
Please note that the videos and the exercises used in the videos may not be reproduced, relabelled, or used in any commercial manner whatsoever without the express written permission of the publisher, i.e. Africademics (for the videos) and Positive Psychology Program B.V. (for the exercises).