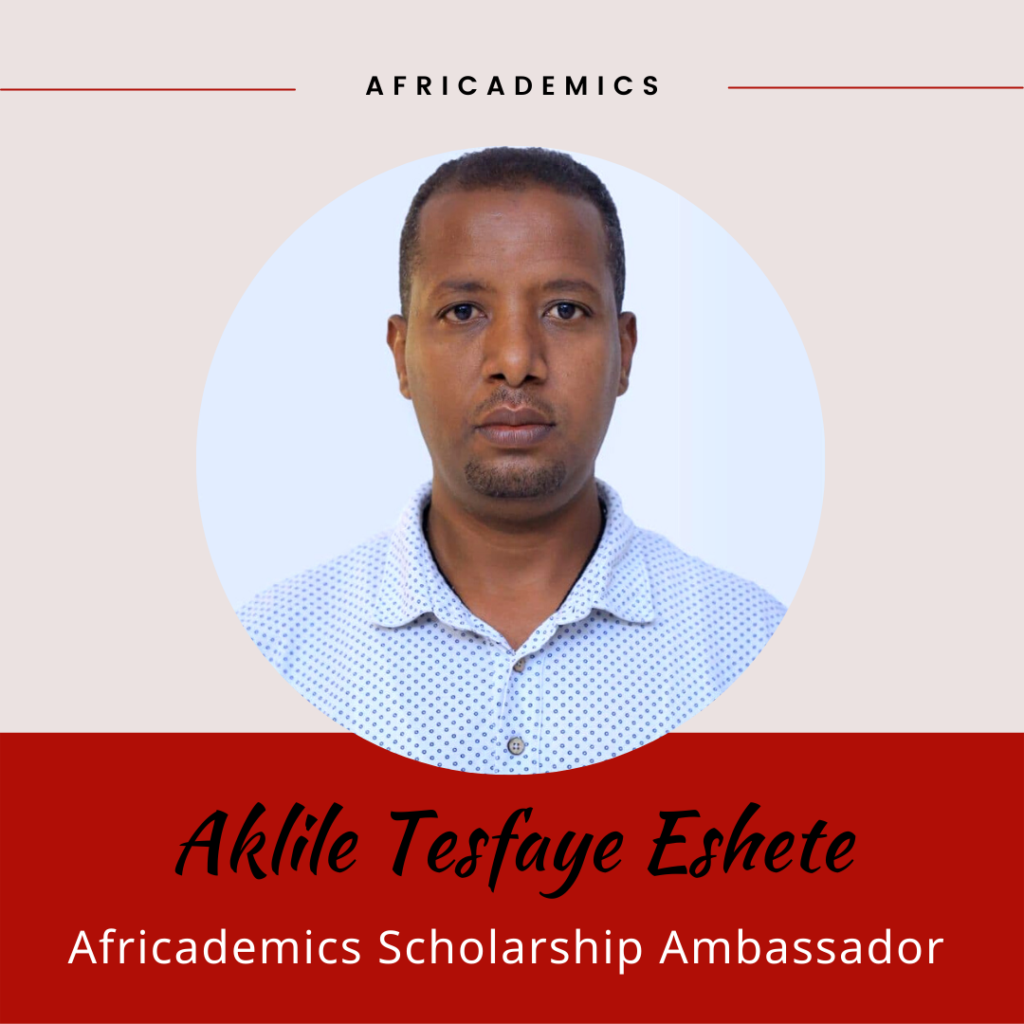 Aklile Tesfaye Eshete from Ethiopia is a project manager at OK Bottling and Beverages. He holds a Master's degree in Project Management from Addis Ababa University, as well as two Bachelor's degrees, one in Industrial Engineering from Bahir Dar University and another in Construction Technology and Management (COTM) from Addis Ababa University.
He also has many other additional qualifications in result-based management (RBM), quality management system (QMS) and quality auditing. He also has a qualification in Industrial and Infrastructure Project Preparation and Appraisal from the Entrepreneurship Development Institute of India. Additionally, he took part in a long manager training programme which had been initiated by the German Ministry of Economics and Technology (BMWi) called Fit for Partnership with Germany.
In 10 years' time, Aklile hopes to have gained the knowledge, skills and experience to be a resourceful academic, investment, businessman and Green Innovation Project Management, as well as be one of the top three international consultants in Ethiopia.
Aklile decided to join the Africademics Scholarship Ambassador programme to develop his own skills, as well as gain the needed knowledge to assist students in Ethiopia to find and apply for scholarships. He is also excited to join a team of like-minded people.
Welcome to the Africademics Ambassador Programme, Aklile!
The Scholarship Ambassador Programme
Through the Scholarship Ambassador Programme Africademics trains volunteers from across Africa to become scholarship advisors and mentors. Ambassadors complete a 4-month online course with virtual lectures, case studies and additional activities. Once they have successfully graduated, our Scholarship Ambassadors offer personal support, advice and mentorship for scholarship seekers and applicants in and from Africa.
Our 2022 Ambassador cohort started their training in April 2022 and we are thrilled to have over 90 students and scholars from across the African continent on board this year. In 2021, we welcomed our first cohort of 30 Scholarship Ambassadors who completed their training in November 2021. They now offer free scholarship consultations, mentorship and application assistance for scholarship seekers in and from Africa on a regular basis.
Meet our team of Scholarship Ambassadors here and let us know via our contact form if you would like to book a personal consultation with one of them!