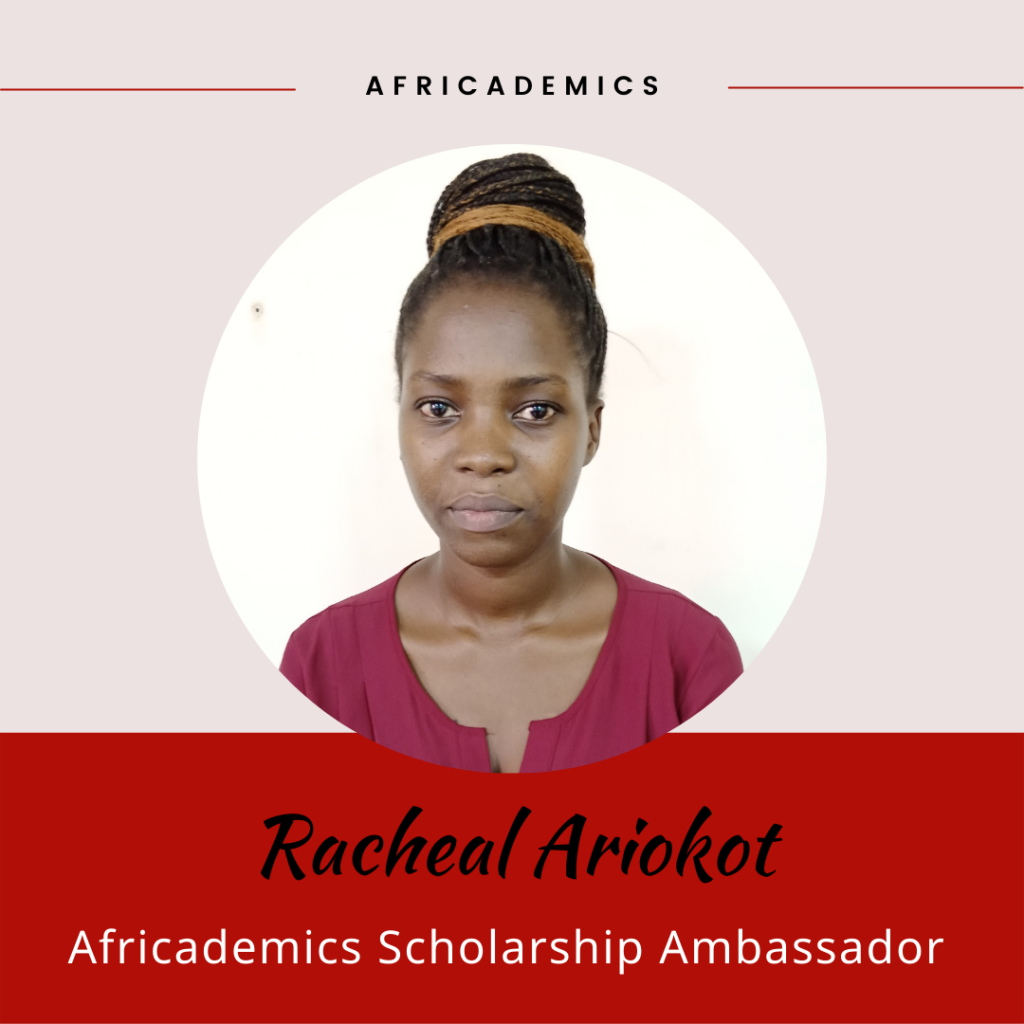 Racheal Ariokot from Uganda is a chemical engineer who currently works at a cosmetic production company as a Quality Control Analyst. She holds a Bachelor of Science in Chemical Engineering from Kyambogo University.
Racheal has been in receipt of two scholarships during her studies, namely the Absa Bursary and the Astarc Motors Scholarship. She is a scholarship enthusiast who has helped many in her community successfully find and apply for scholarships. She has done this because she would like to help underprivileged youth attain quality higher education and exposure to ultimately build a better Africa.
She applied to become an Africademics Scholarship Ambassador because she believes that she'll be able to use the knowledge she obtains to have an even bigger impact on the people she is going to help in the future.
An interesting fact not many people might know about Racheal is that she always eats ice cream after it has rained.
Welcome to the Africademics Scholarship Ambassador Programme, Racheal!
The Scholarship Ambassador Programme
Through the Scholarship Ambassador Programme Africademics trains volunteers from across Africa to become scholarship advisors and mentors. Ambassadors complete a 4-month online course with virtual lectures, case studies and additional activities. Once they have successfully graduated, our Scholarship Ambassadors offer personal support, advice and mentorship for scholarship seekers and applicants in and from Africa.
Our 2022 Ambassador cohort started their training in April 2022 and we are thrilled to have over 90 students and scholars from across the African continent on board this year. In 2021, we welcomed our first cohort of 30 Scholarship Ambassadors who completed their training in November 2021. They now offer free scholarship consultations, mentorship and application assistance for scholarship seekers in and from Africa on a regular basis.
Meet our team of Scholarship Ambassadors here and let us know via our contact form if you would like to book a personal consultation with one of them!