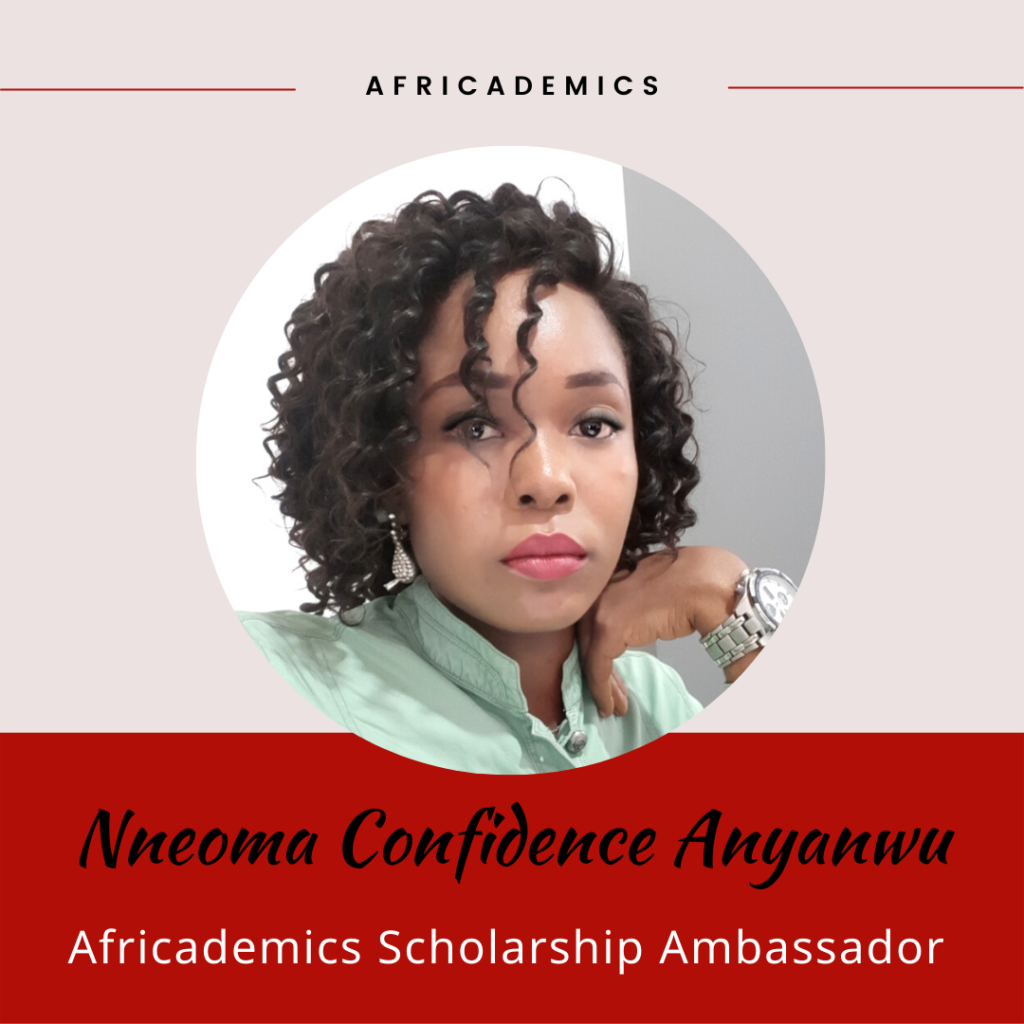 Nneoma Confidence Anyanwu from Nigeria is currently a postdoctoral research associate for research funded by the National Institute of Health at New York Medical College. She obtained her Bachelor's degree in Microbiology from Madonna University in Nigeria and subsequently completed her Master's and PhD in Microbiology at Ahmadu Bello University, Zaria, Nigeria. She also holds a Post Graduate Diploma in Education from Usmanu Danfodiyo University, Sokoto, Nigeria.
Nneoma Confidence has been awarded the TWAS-CUI Doctoral Fellowship Award by the World Academy of Science to carry out her PhD research at COMSATS University in Pakistan. Since 2014 she has taught various medical microbiology courses in the Department of Biological Sciences, Faculty of Science and Technology at Bingham University in Nigeria, where she has also held administrative posts such as the Departmental Seminar/Research Coordinator, Departmental Examination Officer and Level Coordinator/Students advisor.
Nneoma Confidence is a stellar researcher, trainer, young achiever and resourceful member of the STEM community. She is a member of Organisation for Women in Science for the Developing World (OWSD), Nigerian Society for Microbiology (NSM), Genetics Society of America (GSA), and the American Society of Microbiology (ASM), where is also currently a mentor for the ASM Future Leaders Mentoring Fellowship (FLMFO).
She also has a lot of informal, and formal, experience in mentoring students. Over the years, she has worked hand-in-hand with students to explore the endless opportunities in Microbiology by guiding them in preparing outstanding applications to secure graduate admissions. As a result, her mentees have secured opportunities to study Microbiology and Immunology, Public health, Biochemistry, and Medicine in countries such as the United Kingdom, United States, New Zealand, St. Kitts, Nevis, St. Vincent and Grenadines after a B. Sc in Microbiology.
Her zeal to guide as many students as she can toward academic and career excellence was the driving force for her to apply for an Africademics Scholarship Ambassadorial position. She believes that every student, irrespective of their limiting academic background and environment, deserves the opportunity to make an impact in the academic and scientific world. And robust information sprinkled with the right amount of guidance from the right persons can make a lot of difference in securing scholarships that will place these students in their niches and set them up for successful careers. Therefore, she hopes to fine-tune her existing student mentorship abilities and acquire more knowledge, helpful tools, and the managerial skills required to be a better scholarship mentor and ultimately, an Africademics Ambassador.
Something that surprises people about Nneoma Confidence is that she is not only book-savvy but also loves music and dancing.
Welcome to the Africademics Ambassador Programme, Nneoma Confidence!
The Scholarship Ambassador Programme
Through the Scholarship Ambassador Programme Africademics trains volunteers from across Africa to become scholarship advisors and mentors. Ambassadors complete a 4-month online course with virtual lectures, case studies and additional activities. Once they have successfully graduated, our Scholarship Ambassadors offer personal support, advice and mentorship for scholarship seekers and applicants in and from Africa.
Our 2022 Ambassador cohort started their training in April 2022 and we are thrilled to have over 90 students and scholars from across the African continent on board this year. In 2021, we welcomed our first cohort of 30 Scholarship Ambassadors who completed their training in November 2021. They now offer free scholarship consultations, mentorship and application assistance for scholarship seekers in and from Africa on a regular basis.
Meet our team of Scholarship Ambassadors here and let us know via our contact form if you would like to book a personal consultation with one of them!