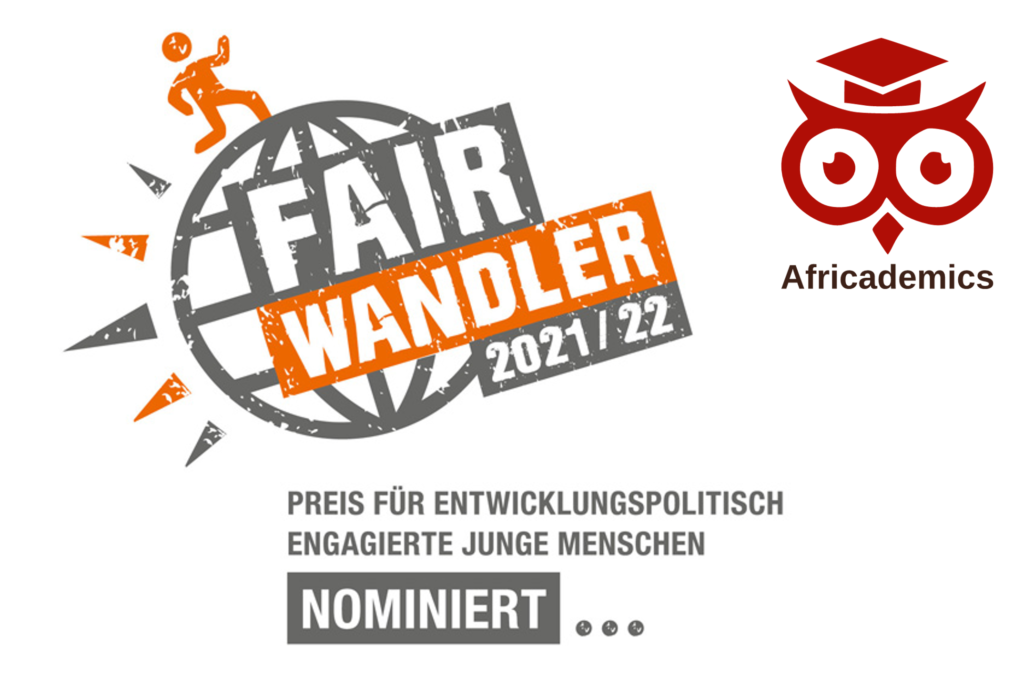 Africademics has been shortlisted for the 2021/22 FAIRWANDLER Award! We are very excited to be one of 15 social projects and initiatives that have been nominated for this year's FAIRWANDLER Award, funded by the Karl Kübel Foundation. Check out the shortlisted projects here and stay tuned for the announcement of the five winners on 22 March 2022!
What is the FAIRWANDLER Award?
The FAIRWANDLER Award recognizes and supports social projects and organizations that were founded by alumni of international volunteer and exchange programmes. Funded by the Karl Kübel Foundation the award aims to inspire and encourage volunteering and civic engagement and facilitates collaboration and exchange between projects and founders in and from Germany.
Each year five winners are selected and receive financial support, networking opportunities, and participation in a collaborative workshop. In addition, the winners are nominated for the German Engagement Prize and join the FAIRWANDLER alumni network. For more information about the previous rounds of the award, check out the FAIRWANDLER project website!