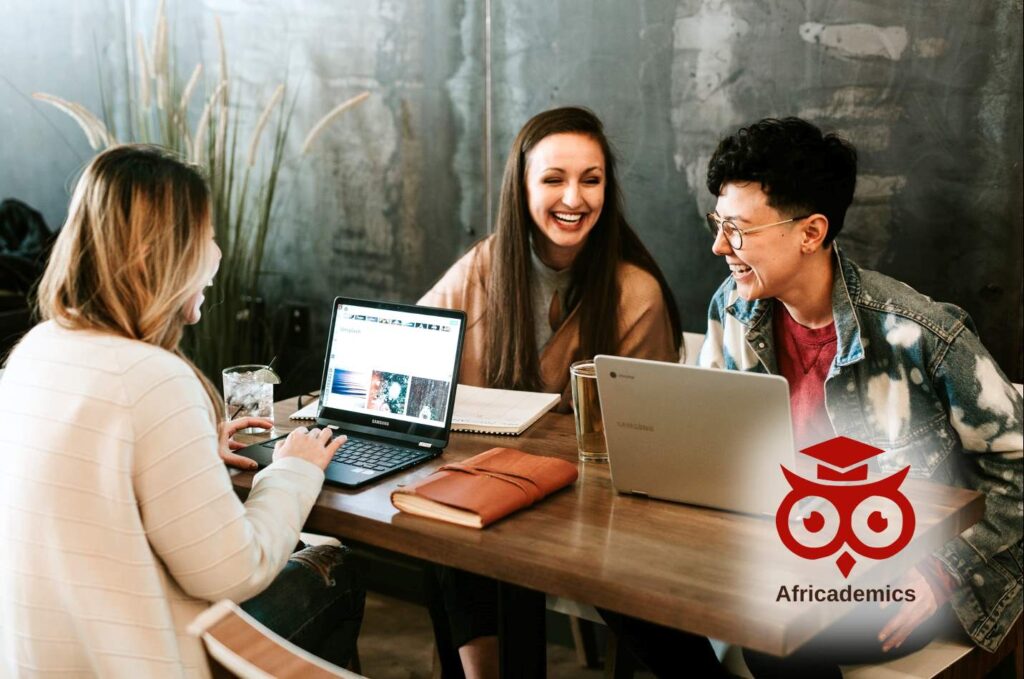 Launched in early 2021, 'Sei dabei' is a new online platform that connects employees of Allianz Deutschland AG, one of Germany's leading insurance companies, with volunteer opportunities and social projects. As a participant and finalist of last year's 'startsocial' competition, Africademics is now among the projects offering volunteer opportunities for Allianz employees and staff members. Check out our 'Sei dabei' project page here!
What is 'Sei dabei'?
'Sei dabei' is a digital platform which connects Allianz employees with a variety of volunteer and opportunities and social projects in Germany and beyond. Launched in early 2021, 'Sei dabei' is a collaborative effort by Allianz Deutschland AG, startsocial e.V. and wellcome gGmbH.
Social initiatives and volunteer projects can present their work on this new platform and attract new volunteers. Allianz employees can use 'Sei dabei' to search for volunteer opportunities in their area or in specific fields of work. Once an employee has chosen a project on the platform, they can contact the initiative, learn more about a specific volunteer opportunity and sign up with the project or programme.
"I have supported 'startsocial' for many years and I am very excited that this new platform allows us to offer our employees a professional and flexible way to volunteer. At the same time it embeds the idea of volunteering even more strongly in our organization's culture", says Dr. Klaus-Peter Röhler, Chairman of the Board at Allianz Deutschland AG.
All projects shared on the platform are vetted to ensure the high standard and quality of each volunteer opportunity. This process is supported by startsocial e.V., a non-profit organization with over 20 years of experience in working with volunteers and social projects. Allianz Deutschland AG and startsocial e.V. have been collaborating since 2011 and were joined by wellcome gGmbH in 2019.
How can I participate?
Are you a current or former employee of Allianz Deutschland AG? Would you like to become a volunteer for a social project or initiative but are not sure where to find one? All you need to do is visit https://seidabei.com/, register on the platform and find the perfect volunteer project or initiative via the search function!