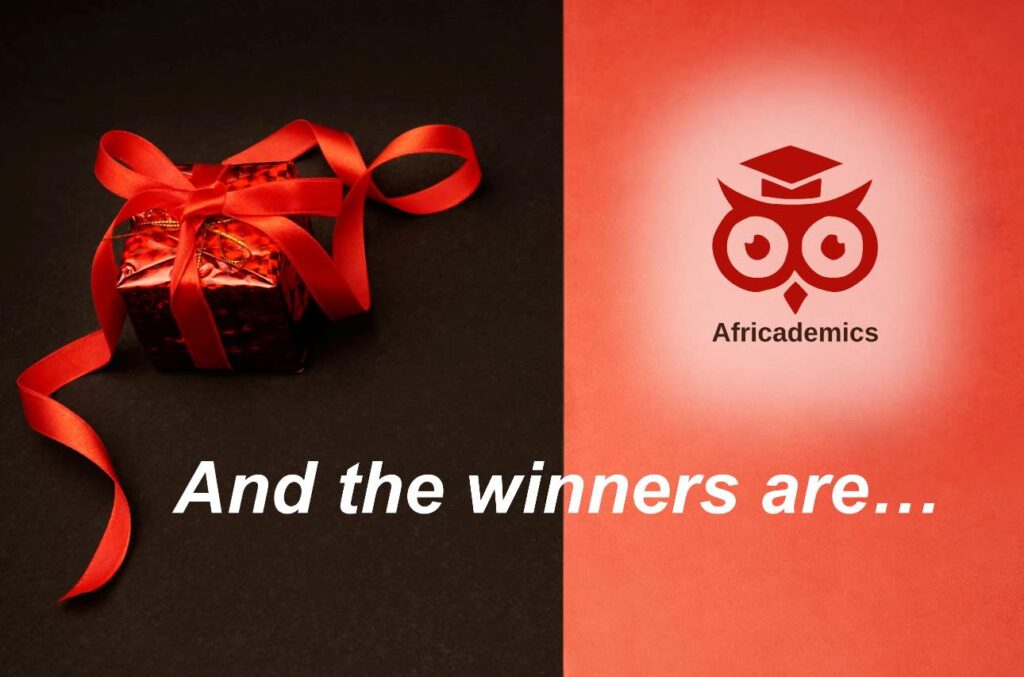 Happy Africa Youth Day to all our followers and community members, and congratulations to the winners of our competition!
The theme of this year's Africa Youth Day, declared by the African Union, is 'Defining the Future Today: Youth-led Solutions for Building the Africa We Want' – in other words, the perfect opportunity for Africademics to step up and make our contribution to building the Africa we want. To celebrate Africa Youth Day, as well as Africa Youth Month, our Africademics Scholarship Ambassadors decided to give away 15 free personal scholarship consultations to youth in and from Africa.
Scholarship seekers from across the continent could submit their entries in the week leading up to Africa Youth Day and we are excited to announce the lucky winners:
Adeline Tamambang Zie from Cameroon
Madeleine Orina from Kenya
Isaac Kojo Buabeng from Ghana
Lucy Wanjiru from Kenya
Muhammed Usman from Nigeria
Sam Sheka Moi from Sierra Leone
Tapiwanashe Hadzizi from Zimbabwe
Michelle Sithole from Zimbabwe
Mwaka Sichintu from Zambia
Mpilo Shabangu from South Africa
Sorene Mekonen from Ethiopia
Gervais Muderhwa from the Democratic Republic of Congo
Phyllis Biney-Hayford from Ghana
David Mahlatsu from Zambia
Grace Uwimana from Rwanda
Thank you to everyone who participated, and a very special thank you to our Ambassadors Caroline Chasara, Deborah Oyiye-Mensah, Duncan Chalo, Edwin Magio, Ernest Mugoni, Felix Tombindo, Mary Silolezyia, Mukundi Mukundamago, Sandra Brown Eduful und Melodius Moindi for making our Africa Youth Month initiative possible!