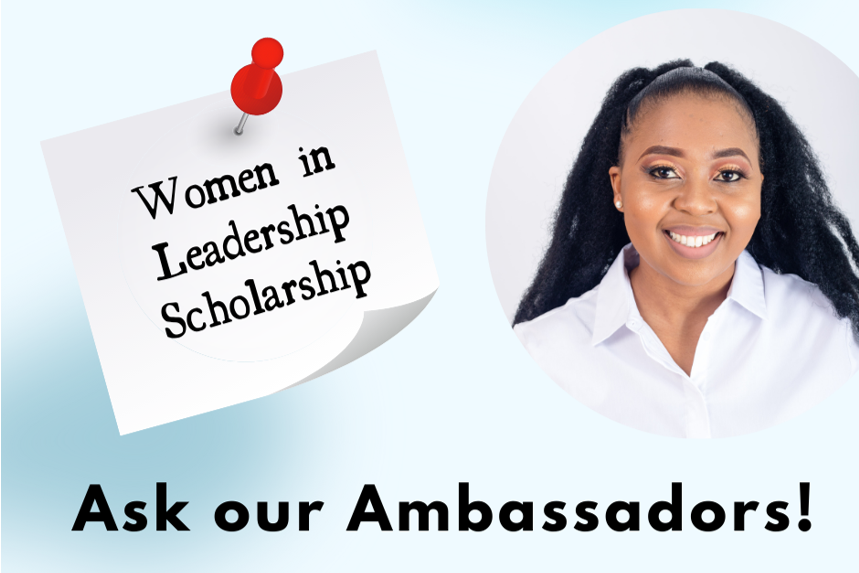 In our new 'Ambassador Advice' series, our Africademics Scholarship Ambassadors share their experience and advice for scholarship applicants in and from Africa. This week Mapaseka Mphahama from Lesotho, a graduate in Social Work from the National University of Lesotho and recipient of the Women in Leadership Scholarship, introduces the programme and shares valuable tips for future applicants.
About the Scholarship
In my quest to attaining skills that would assist and sharpen me in order to become effective in my leadership roles and exploits, I took the decision to apply for the Women in Leadership scholarship that is offered by the Learnaholics Academy in Africa. The course I took was offered in collaboration with the center of counseling and human development.
The Learnaholics Academy is a personal and professional development oriented institution. The academy was established as a result of the desire to raise the bar in terms of helping young people create values that will propel their personal and professional life. The Learnaholics Academy adopts both physical and electronic classroom learning mechanism to accommodate prospective students far and near.
The program offers a five-week training on Women in Leadership in Africa, which encompasses the perceptions of women leaders in Africa from several years ago and looks at how this has evolved to this day. The course also looks at characteristics of a leader and analyzes some of the stereotypical notions woman have defied regarding leadership to this day.
The program offers weekly quizzes throughout the five weeks and then finishes with an exam allowing course participants to obtain a certificate. It was a platform where I got to interact with women doing amazing things for their countries in Africa, striving to foster active citizenship, peace and development. It is a scholarship program for women all over Africa from 16-40 years, offered bi-annually. It is designed especially for those who have access to internet as it is an online course.
The Application Process
The application process happens through an application form provided on the website and it is quite an easy process to navigate. A few questions on why one would be interested in applying and how attaining the scholarship would assist them personally and from a broader perspective, then submission of the form upon completion.
Personally, I did not require any assistance as questions were clear and straight to the point. I was fortunate to be accepted and was able to undertake the course which I gained fundamental knowledge of where the concept of leadership emanates and how it has evolved for women. I would recommend this scholarship for all young African women who aim for greatness and authentic leadership.
This will be the right network for them to also learn how other women are breaking barriers and earn a sisterhood where great concepts and ideologies for development within our communities can be birthed.
Personal Experience and Advice
I managed to learn to come out of my shell and create lasting friendships, coordination skills, emotional intelligence and becoming open-minded and humble enough to learn from others.
Anyone who desires to apply for a scholarship has to be mindful of the eligibility requirements and be attentive to their responses to essays/ questions that have been asked. They ought to make sure they do not miss points but go straight to what is required. Providing clear information always helps the reviewer to understand why one would be the right candidate to receive that particular scholarship.
For more information about the programme and the scholarship visit https://www.thelearnaholicsacademy.org/index.html