By Aydn Parrott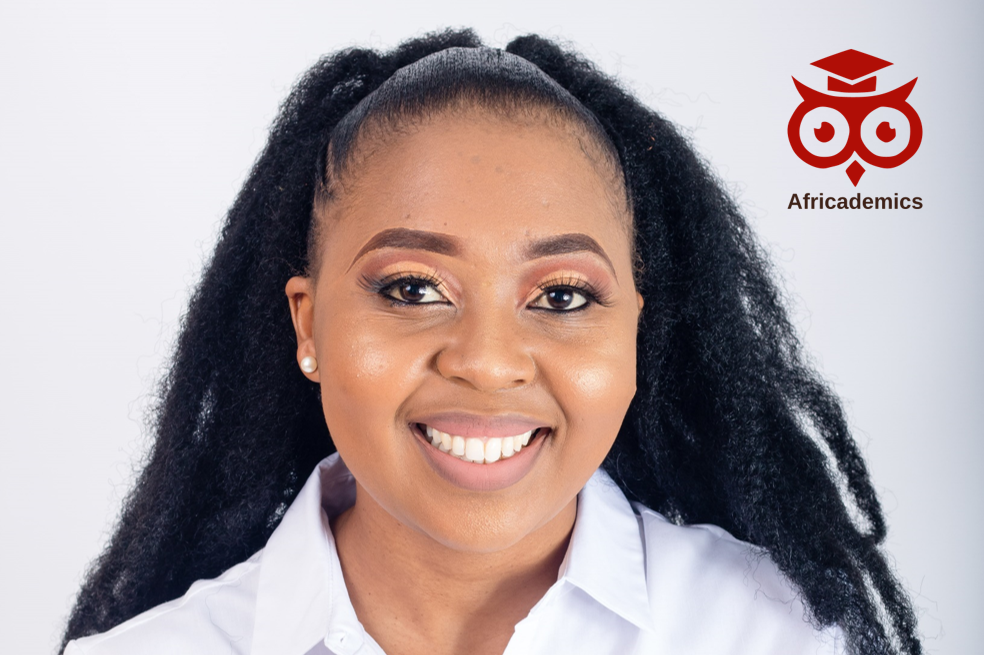 Education and Scholarships
Mapaseka Mphahama grew up in a small town called Teyateyaneng in Berea, one of the ten districts of Lesotho. At the age of four Mapaseka's mother left for Ghana to pursue her degree in civil engineering. "This was quite a difficult time for me as I had to be raised by relatives. My mother values education, that is why she took that bold step. Her love for education has rubbed off on me recently," Mapaseka explains.
She completed her high school at ST Stephen's High School in Lesotho. "I had to move from home for boarding school because I preferred that school more than any other. That's where I learned to be on my own and become independent," Maphaseka says. She adds that it was a bit difficult in the first year being around new people, having to make friends, and often missing home. Looking back, however, she says, "what stood out for me was my resilience despite different challenges I faced personally and academically."
After finishing high school Mapaseka went on to pursue a degree in Social Work at the National University of Lesotho and graduated in 2015. She completed her studies with the support of the National Manpower Development Secretariat scholarship for students in Lesotho. Mapaseka also received a scholarship for a women in leadership program hosted by the Learnaholics Academy Africa.
Further, Mapaseka was a participant in the KECTIL leadership programme for talented youth leaders from developing countries, the Travel for Change Adventures youth leadership program, and an ambassador with the World Literacy Foundation programme.
Work, Career and Interests
Mapaseka currently works as a social worker for a charity organization called Sentebale. At Sentebale, Mapaseka supervises case management workers in a project for orphans and vulnerable children. She provides capacity building and mentorship to project beneficiaries, working with community structures in the best interest of the households including overseeing appropriate referrals. Her work aims to support the engagement and inclusion of children in matters affecting their lives through youth clubs established in the communities.
Mapaseka also provides guidance on the continuation of prevention care and treatment of HIV/AIDS. Mobilising health campaigns and dialogues on HIV Testing Services for vulnerable children and their households as well as monitoring and reporting on this work is a key part of Mapaseka's work. She hopes to be a leader in the field of social work and register her own non-profit organisation to promote socio-economic empowerment of women, specifically for single mothers and education of children.
"I like to rest as much as I can because I work hard, read a book by Sarah Jakes or TD Jakes for spiritual upliftment, or watch reality shows," Mapaseka says about her personal life. "I am unexpectedly a funny person. My sense of humor is on steroids and I do not even try. It comes naturally."
Considering the scourge of youth unemployment in Lesotho currently, Mapaseka says she would like to encourage youth to pursue opportunities for furthering their education. "Youth, especially women, need to take advantage of every opportunity to enhance their education when it arises, "Mapaseka says, "We need to bridge the gaps in STEM and leadership positions and generally be able to take our families out of poverty."
In her role as Africademics Scholarship Ambassador, Mapaseka says, she looks forward to connecting with other youth from Africa to promote the awareness of recognizing education as a basic human right. She hopes to gain knowledge of the existing scholarships in Africa and the processes entailed to apply. Mapaseka hopes to create connections that can later yield into collaborations for the greater good of advocating for education in the African continent.
Welcome to our 2021 Africademics Scholarship Ambassador cohort, Mapaseka!