By Aydn Parrott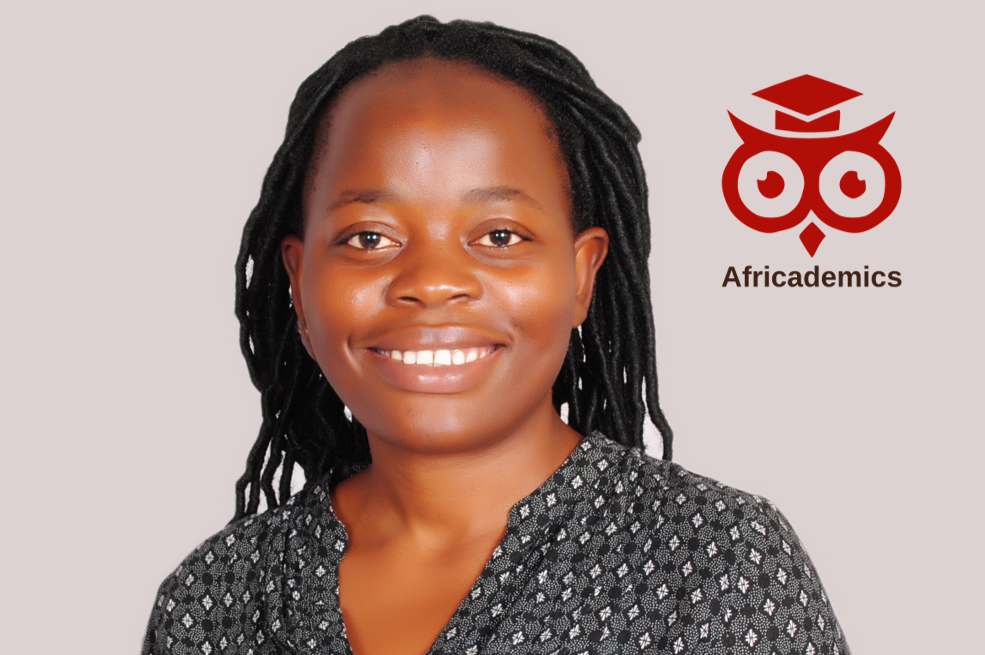 "I wish to empower young people especially those in previously disadvantaged areas so that they see opportunities beyond their current hurdles"

Mukundi Mukundamago, Africademics Scholarship Ambassador from South Africa
Mukundi Mukundamago was born in Tshifudi village, just outside Thohoyandou in South Africa's Limpopo province. "Primary school was not easy for me, as I was a sickly child. I went to Gonela Primary School, but when my parents divorced I moved to the city with my dad and joined Laerskool Oost-Eind in Sunnyside, Pretoria," Mukundi says.
She says, "overall, our financial situation was characterized by my mother's hustles supplemented by child support grants (which sometimes never made it to my mom). Thus, l had no hope to go to university, although I had always aspired to be a lawyer or doctor." Thankfully, one English teacher called Mukundi's mother as soon as she saw her results and heard that she would be unable to furthering her studies due to financial challenges. The teacher personally went and secured funding for Mukundi with the University of Venda where she enrolled for a degree in Environmental Management.
"The University of Venda was the launchpad for the start of my career. During the trips we took to the field I used the time to network with people outside the university who could be potential employers or contacts," Mukundi says. She later secured a DST-NRF internship hosted by the South African National Biodiversity Institute (SANBI). "There I had strong female mentors who always pushed me to do more, and they advised that I enrol for a Master's degree," Mukundi explains.
However, "when I went to Stellenbosch University to start my Masters, I was told that my four-year degree from my previous university was not equivalent to any of their qualifications, hence I would have to take a BSc (Hons) for a year before I can be admitted to Masters." Mukundi says she had the option of going back home to consider any of the other two options elsewhere, but she decided to stay and take the additional one-year degree. "I took this as another opportunity to learn what I have not learned from my previous degree and environment," Mukundi says.
Studies and Scholarships
After obtaining her Honours degree, Mukundi continued with her Master's as planned. She also applied for the NRF Freestanding Scholarship which she received and which enabled her to complete her studies. "The thrill of applying for funding and securing it intensified the hunger to study further, knowing that only I can limit myself," Mukundu says.
She has since received financial backing from the DAAD In-Region programme (German Academic Exchange Service) and the Southern African Systems Analysis Centre (SASAC) for her PhD studies, as well as financial support through various funding lines administered by the NRF.
Mukundi has also participated in the Landscape Ecology Summer School Series funded by VW Foundation, the University of Frankfurt 'Geo Training 2018: Training Program on Environmental and Remote Sensing Data Analysis via Geospatial Technologies in Research and Teaching', as well as the Deep Learning Indaba 2019 at Kenyatta University. She is currently a PhD fellow with the DAAD-African Regional Postgraduate Programme in Insect Science (ARPPIS) hosted by the International Centre of Insect Physiology and Ecology (ICIPE).
When she is not busy studying or conducting research, Mukundi enjoys alone time with a good book on African history, "or anything that whisks me away from science." She also enjoys hiking and "being somewhere where the only noise welcomed is nature's creatures or the sound of a river flowing."
Mukundi lives by the words of Howard G. Hendricks who said, "you cannot impart what you do not possess." In her role as Africademics Scholarship Ambassador, Mukundi says she wishes "to empower young people especially those in previously disadvantaged areas so that they see opportunities beyond their current hurdles."
Welcome to our 2021 Africademics Scholarship Ambassador cohort, Mukundi!