By Aydn Parrott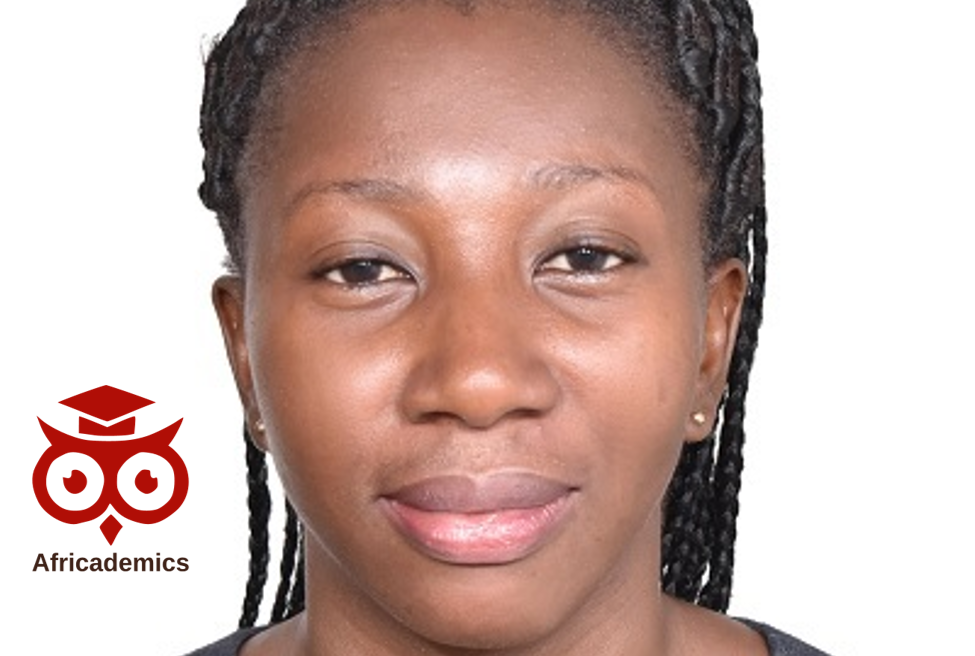 "Live life to the fullest. Do unto others what you want to them to do unto you"

Deborah Oyiye-Mensah, Africademics Scholarship Ambassador from Ghana.
Deborah Oyiye-Mensah from Accra, Ghana, grew up in an environment where she says people are privileged to have free access to basic education. As such, Deborah says getting access to education was not a problem until after completing secondary education. "My family was financially weak and so I stayed home for some years before going to university .I had to work while waiting to go to school," Deborah explains.
She says she later received financial support to enrol at university and after completing her undergraduate studies Deborah received a World Bank Scholarship for her Master's degree. Deborah explains, "during my undergraduate studies I pursued a Bachelor of Science in Water and Sanitation at the University of Cape Coast. Thereafter, I had the opportunity to continue my graduate studies with a partial scholarship from the World Bank in collaboration with the Regional Water and Environmental Sanitation Centre, Kumasi  (RWESCK) at Kwame Nkrumah University of Science and Technology (KNUST).
Deborahs also worked as a teaching assistant after her undergraduate studies at the University of Cape Coast. "I have a gift for counselling but I haven't used it to the best of my ability," Deborah reflects. Deborah currently holds a BSc in Water and Sanitation from the University of Cape Coast,  and an MSc in Water Supply and Environmental Sanitation from Kwame Nkrumah University of  Science and Technology. Deborah hopes to be a lecturer, consultant and business woman.
"An interesting thing about me is that at every point in my life I have a special friend," Deborah says. She adds that she also forgives easily. Deborah believes in living life to the fullest. She lives by the words, "do unto others what you want them to do unto you."
Deborah applied to be an Africademics Scholarship Ambassador because she believes that "education is to enlighten us and give knowledge and understanding in some aspect of life." At the same time she says, "without financial support it is impossible to achieve your dreams of becoming who you really want to be or do what you passionate about and living your full potential." Therefore, for Deborah, becoming an Ambassador will help her share her educational journey, its challenges and how she overcame them and in that way  bring hope to the less privileged.
Welcome to our 2021 Africademics Scholarship Ambassador cohort, Deborah!