By Hillary Frattini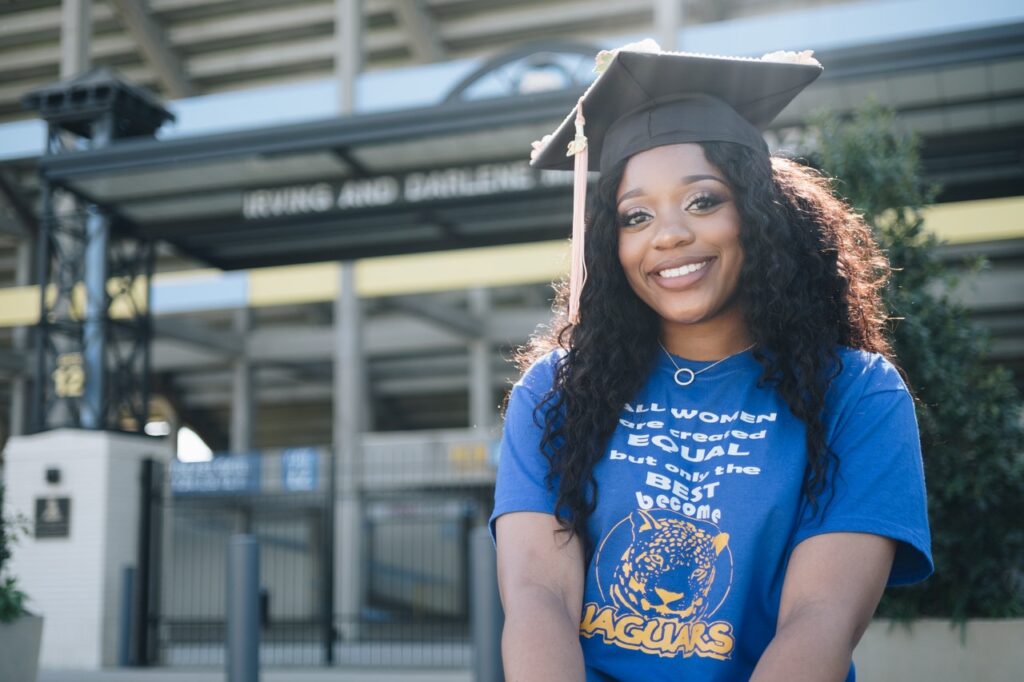 Isn't university for everyone?
"University is not for everyone". We all have heard or said this sentence before. It can take on at least two different meanings, depending on whether the person saying it refers to the difficulty of accessing the university system in financial terms or the particular intellectual skills needed to obtain a degree in a specific field. Each of the different connotations that the opening sentence assumes automatically generate observations that deserve to be examined.
I wish I could, but I can't
Generalising is rarely the ideal approach, but in analysing the problem of access to tertiary education, it is safe to extend the discussion to the entire African continent.
There is often talk of the importance of education, especially in Africa, for economic and social development. In recent years, many incentives, new policies and regulations have been put in place by several African countries to facilitate access to education for a larger number of people. Such manoeuvres have significantly benefited the primary and secondary education system, raising literacy across the continent. However, the road is still long and winding as far as tertiary education is concerned.
Although the general public in Africa shows a positive attitude towards education, identifying it as the key to success in life, access to colleges and universities remains closely linked to the financial resources of both the individuals and their country of origin and how they spend them.
Investing heavily in education is not enough, and a comparison between Zimbabwe and South Africa is an example. Both countries have suffered a history of inequality which has caused limited access to education for black students. After independence, the education system in Zimbabwe did not suffer significant changes. At the same time, after the end of apartheid in South Africa, teachers were severely tested by sudden curriculum and policies changes. The Zimbabwean regulations aimed to respect teachers' role, providing them with adequate support and preparation to carry out their job. Conversely, South African neighbours have reduced teaching staff, including the most experienced, and limited their training.
In Zimbabwe, the strengthening of centralised school management has allowed limited resources and budgets to be directed where they are most needed. In South Africa, massive amounts of money have been invested in education. However, poor results have been recorded due to the decentralised schooling system and Unions that have a hold on teachers.
Although both countries have seen improvements in the education system over the past few years, South Africa – which has and continues to invest far more resources – is progressing slower than neighbouring Zimbabwe, which boasts a united and compact system, and excellent teaching staff and students. In South Africa, the social problems caused by historical difficulties have not been adequately addressed, resulting in an inhomogeneous system that continues to suffer from inequality.
As for the investment of individual resources, the alarming problem of poverty in Africa remains. Before the current pandemic, 66% of sub-Saharan Africa population did not have money for food. Due to the current tensions, the situation is certainly not improving: according to FAO and the WFP, there are at least 20 countries at risk of acute famine – and at least 14 of those are in Africa. This not only means that families do not have enough money to facilitate access to education for their children, in less extreme cases the youngest are still required to contribute financially to the family unit, having to sacrifice their studies for a job.
When it comes to a lack of financial resources, then yes, it is true that the university is not for everyone. But the same can't be said when referring to particular intellectual skills needed to obtain a degree in a specific field.
The citizens of tomorrow
Higher education is expensive, which is undoubtedly one reason why a successful outcome that culminates in a career is requisite for students and their families. But colleges and universities should be more than just a means of getting a job.
Higher education's marketisation is not a too recent phenomenon; this change of approach to the university system dates back to the 1970s. Students are seen as consumers of a service, which is one reason why higher institutions focus on offering them and their families what they want instead of what they need to be adequately educated. Supporting this assumption is the unnecessary obsession with the concept of "student satisfaction". The educational process is not always easy and satisfying; it often represents challenges and difficulties that can be difficult to endure – and rightly so. It is both an economic and a political phenomenon, considering that governments often promote clearly defined political policies through it. Governments are also the medium through which universities compete with each other to secure their role as global players in a profitable sphere of economic activity. The high admission costs are due to this political/economic approach to higher education and do not necessarily represent the educational service's quality.
Universities continue to focus on building marketing and branding rather than putting students' education first. Before being a place for professional training, higher education institutions offer the opportunity to train critical thinking, participate in constructive debates with people with varied socio-cultural backgrounds, and analyse complex issues that reflect our societies' reality. This is where the focus must remain; branding and marketing strategies are secondary.
Having more minds exposed to the debate, diversity, and cognitive effort required to understand laborious issues means having more people who can make a difference within society. Without the majority to assist as mere spectators in a community's decision-making process, the minority is no longer the only core capable of deciding how to employ national resources, regulate the public purse, and other fundamental matters. Learning to understand and express intricate issues means not having to vote based on feelings and emotions alone, but critically analyse the problem in the community's interest.
Higher education must not scare those who think they do not possess the adequate skills to attend it, precisely because it must be the place where those skills are trained critically and objectively. The university, in this sense, is undoubtedly for everyone.
Hillary Frattini is completing a Psychology degree through the University of Essex. She is a passionate storyteller and adventurer, and she firmly believes that education is the key to a better future. Hillary has recently started working on combining her passions to represent the voices of her generation. The views and opinions expressed in this article are her own and do not necessarily reflect the opinions or views of Africademics.