By Aydn Parrott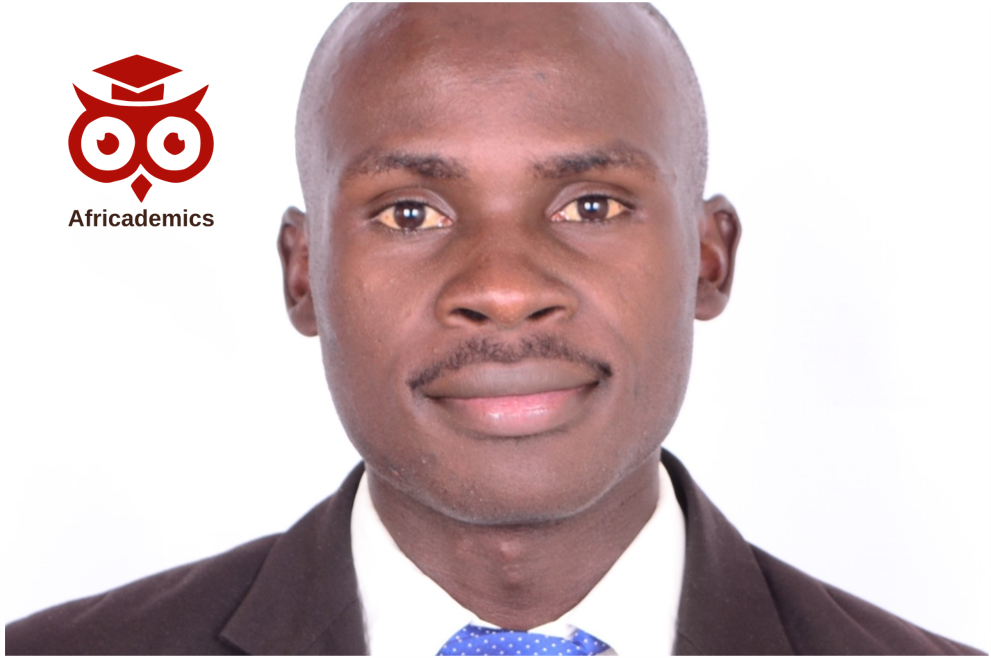 "The consistent search for solutions to problems facing African youths is what I am looking for as a young, energetic and highly motivated African"

Edwin Obombo Magio, Africademics Scholarship Ambassador from Kenya
Edwin Obombo Magio is currently pursuing an MSc degree in Responsible Tourism Management at Leeds Beckett University under the Commonwealth Distance Learning Scholarship. He was born and raised in Budalang´i, an area he describes as, "a flood prone area in western Kenya where a walk through the villages presents a clear picture of what these floods have done to the community – disruption of human settlements and destruction of crops, shelter, dykes and infrastructural facilities."
He says, "my family has been severely affected in every cycle of floods; we have lost livestock several times, but we are lucky, because there are families that have lost loved ones in more than one occasion." Edwin says, "I struggled through the first six years of primary education and this struggle instilled in me a burning desire to acquire knowledge that would change my people's way of life (destructive socioeconomic activities) and enhance good practice."
He explains that a local catholic priest saw this desire and sponsored him to study in a boarding school and this was the turning point in his life. Edwin says, "for the first time, I did not have to worry about food and shelter. I worked hard in primary school and emerged among the best students in the Kenya Certificate of Primary Education (KCSE) examinations."
Studies, Scholarships and Career
Edwin received a partial sponsorship to study at Butula Boys High School and a loan from Kenya´s Higher Educations Loans Board for his degree (Bachelor of Tourism Management) at Moi University. He received the Mara Gates Kenya Scholarship Award, awarded by Mara Gates Safaris for the best essay in the competition.
Edwin is also a mentee at the International Support Network for African Development (ISNAD-Africa) Mentorship for Research Programme. He explains, "under this mentorship programme, I am being mentored by Abdelkader Allali (Nobel Peace Prize Co-winner President of Moroccan Association Hassanian for Health and Environment in Morocco) to structure my research to be innovative, problem solving, practice-oriented and to meet global standards."
Edwin is also a Teaching and Research Assistant at the School of Tourism, Hospitality and Events Management, Moi University, Kenya. He teaches diploma students tourism-related units. "I also supervise diploma students working on different research projects: Community- based tourism, pro-poor tourism etc. In addition, I provide support to Scholars within the department of Tourism Management who are gathering and analyzing information and data," Edwin says.
Speaking about his future aspirations he says, "In the next 5 years, I intend to complete my PhD studies in a reputable university and possibly a strong postdoctoral fellowship like the Marie Skłodowska-Curie Actions Individual Fellowship (MSCA-IF) which will enable me to get a deeper understanding of both disciplinary and interdisciplinary research approaches and methodologies." Edwin's long-term goal is to become a full professor and contribute to academic leadership in one of the Universities in East Africa.
"In my free time, I enjoy reading, writing and travelling," Edwin says. He says he wanted to be a banker when he was younger, he enjoys looking at sunsets and is a good cook. "A home built around trees is my idea of paradise," Edwin adds. He lives by the words of Eleanor Roosevelt, 'The future belongs to those who believe in the beauty of their dreams.'
Seaking about how he discovered Africademic Edwin says, "my friend forwarded to me a link calling for the application to be and Africademics Scholarship Ambassador. I had never heard of Africademics prior to that, but I developed instant interest and submitted my application to be Africademics Scholarship Ambassador," he says.
Edwin says a lack of access to higher education is a very big challenge amongst African youths. He believes that Africademics offers an opportunity to address this problem. "This consistent search for solutions to problems facing African youths is what I am looking for as a young, energetic and highly motivated African," Edwin says.
Welcome to our 2021 Africademics Scholarship Ambassador cohort, Edwin!