By Aydn Parrott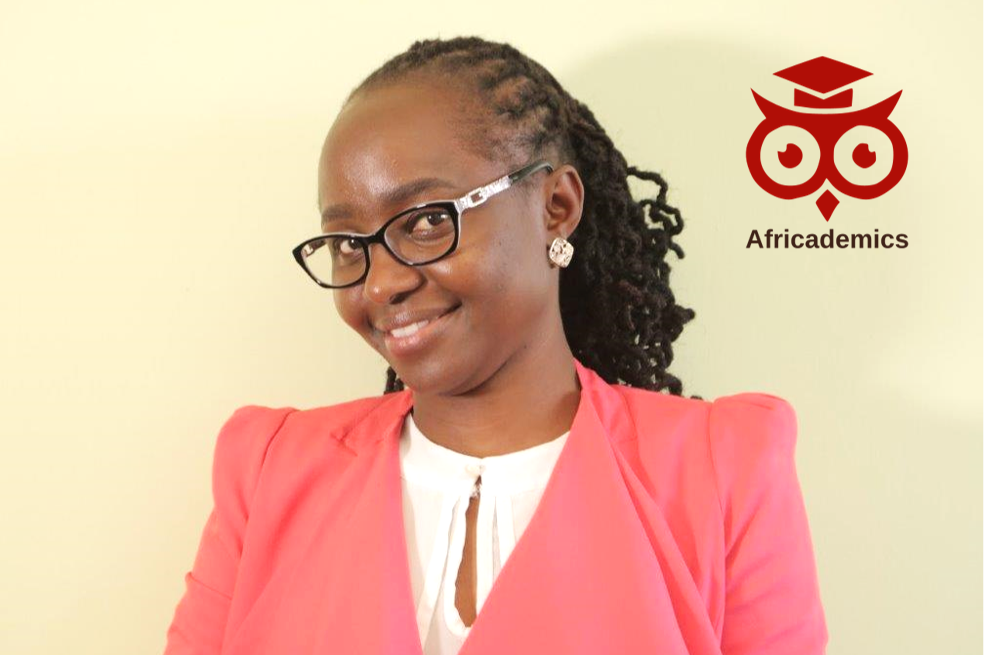 Jenninah Mbogoh from Kenya started her early primary school life in growing up in a village where she would walk at least 3 km to school. She says, "on my way back I would fetch firewood to prepare the evening meal and once I arrived in the house I would be out again to fetch water. Over the weekends I would take our few goats to graze in the nearby forest or go to our farm with my grandparents." Jenninah says, "this life was hard but fun. Later on I joined boarding school and at this point I promised myself to work hard so that I never have to go back to the village and have to walk many kilometers to school."
"At a very young age my mum taught me that hard work was a key that could unlock many doors," Jenninah says. She explains that this was a very valuable lesson that has helped her even in her adult life. Jenninah says her performance was exceptional both at primary and secondary school levels.
"I joined Moi University to pursue a degree in Horticultural Science & Management, a course that reminded me so much about my past and so I requested to change and do a degree in Chemistry instead." Jenninah was accepted but after the first day in class, Chemistry was no longer interesting to her, so she returned to the Horticulture class.
"By the time I was graduating I already had a job but I also desired to further my studies although I knew I could not afford it," Jenninah says. "I made sure my lecturers were aware of my desire so that they could inform me of any scholarship opportunities."
After working for two years Jenninah decided to use her savings to pursue an MSc in Agronomy. She joined the University of Eldoret and says, "a few weeks into the course life became difficult and I was sure I would not be able to afford to fend for myself let alone complete my school fees." Fortunately Jenninah was told about a scholarship opportunity offered by Ruforum. "This scholarship gave me an opportunity to travel to many countries, as well as develop my communication skills as I had to do many presentations in many conferences," Jenninah says.
All of this experience taught Jenninah the importance of always giving your best and being resilient no matter the circumstances. After completing her studies, she would like to develop technologies that will help increase small scale farmers crop production and alleviate poverty.
When she is not busy studying or working, Jenninah enjoys reading books, watching investigative series, and playing chess. This has taught her the words which she now lives by:, "small steps, small wins."
After hearing about Africademics from a friend Jenninah applied for the Scholarship Ambassador Programme. In her new role as a Scholarship Ambassador, she says "I would like to assist future scholars especially those from humble backgrounds to get scholarships and achieve their educational goals."
Welcome to our 2021 Africademics Scholarship Ambassador cohort, Jenninah!