By Lena Gronbach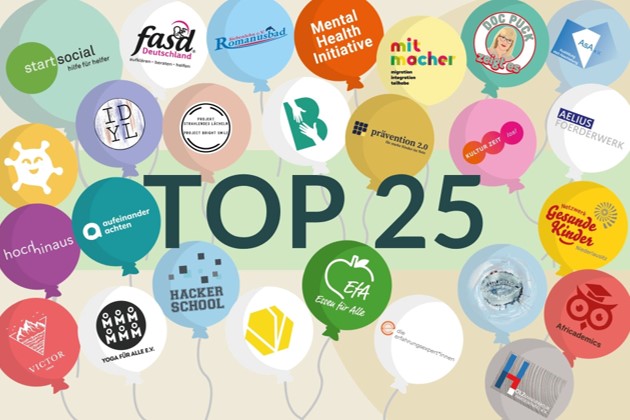 "I'm so excited and honoured that Africademics has been selected as a finalist in this year's startsocial competition! Thank you to our two coaches and to startsocial for the amazing support – and congratulations to the other finalists!

Lena Gronbach, Founder and Director of Africademics
Last year 100 social initiatives were chosen to participate in the 2020/21 cohort of the startsocial competition and received coaching and mentorship from experienced leaders and experts. For four months each initiative was supported by two coaches and worked towards specific goals or milestones. An independent jury then selected the 25 finalists based on criteria such as impact, sustainability, scalability and efficiency and we are beyond excited that Africademics is one of these finalists!
The finalists will be celebrated at a virtual award ceremony on 10 June 2021. Seven initiatives will receive cash prizes valued 35,000 Euro in total, including a special prize awarded by the German Chancellor, Angela Merkel.
The Africademics team would like to extend a special thank you to the two coaches, Martin Schwarz and Stefan Epple for their support and guidance during the 4-month coaching period, as well as to the startsocial team for always going the extra mile in terms of communication and support for the participants. We also appreciate the extensive feedback given by the jurors and judges at the beginning and the end of the programme.
Last but not least, we would like to congratulate the other 24 finalists (more information about them can be found here) and to encourage other social initiatives to apply for the next round of the startsocial programme. Applications for the next cohort will open on 3 May 2021 and close on 27 June.
About startsocial
Startsocial is an annual competition to support and promote volunteer work and social engagement. Since 2005 the programme has been under the patronage of German Chancellor Angela Merkel. "We have been supporting volunteer work and social engagement in Germany for 20 years. This year's cohort is special because the Covid pandemic has brought with it numerous challenges for social initiatives. At the same time, their work is more important than ever. The participants of the 2020/21 cohort have shown how civil society can react to this situation. New projects have emerged and many existing initiatives have moved their work into the digital space. This is commendable and deserves recognition, attention and support", says Dr. Sunniva Engelbrecht, executive chairperson of startsocial e.V.
For more information about the startsocial programme, visit their website or follow them on Facebook, Instagram and LinkedIn.