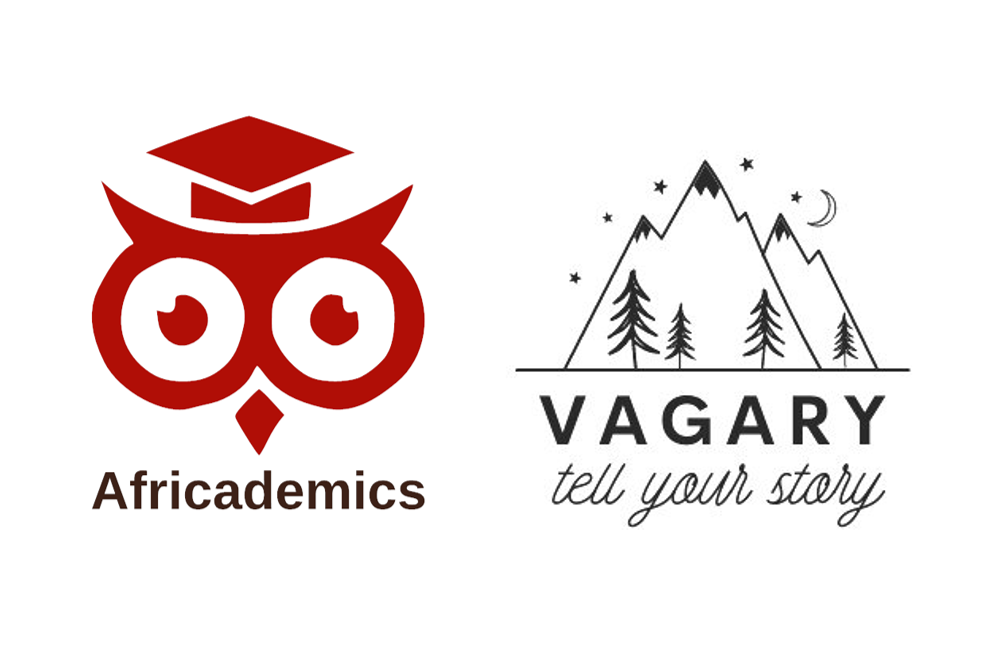 Our Ambassador Programme Manager, Aydn Parrott, was recently interviewed by Vagary Stories, a new storytelling platform launched by Martina Lastikova. Read the full article below!
Supporting and Empowering Africa's Future Leaders
It's always exciting to see a young professional with an enthusiasm and determination to help those around him/her by showing up and doing the work. The truth is, there are so many amazing community-based organisations trying to invest time and resources on educating youth to become potential leaders and trailblazers. Africademics is definitely one of them.
We are so thrilled that Aydn Parrott, the Program Manager of the Scholarship Ambassador Program at Africademics shared with us what Africademics's mission is and how they are helping their Ambassadors become Africa's future leaders.
Let's start with Africademics. As a great career platform, what is the goal the organisation is trying to achieve? What role do you play as the new Programme Manager in achieving this goal?
It is a scholarship platform and community for African students and scholars. The platform supports and empowers Africa's future leaders, increases access to higher education, and aims to create a community of like-minded young scholars from all corners of the continent. This Programme seeks to establish a network of volunteer Ambassadors at universities, colleges, research centres and other institutions of higher education across sub-Saharan Africa and beyond. 
Through the programme, Africademics aims to collect and share scholarships and funding opportunities among students and staff at the local level; Increase the visibility and footprint, recruit and train volunteers to support the mission and goals of Africademics; to lay the foundations for the establishment of formal partnerships with institutions of higher education. Our current focus is the Scholarship Ambassador Programme, we encourage our Ambassadors to be entrepreneurial in their participation, contributing new initiatives.
Can you tell me a little bit about the Ambassadors selected for the Africademics?
We have 31 Ambassadors based in Kenya, Nigeria, Botswana, South Africa, Zambia, Poland, United Kingdom, Namibia, Lesotho, Zimbabwe. They study in fields as varied as Environmental management,International Business, Agricultural economics, and Law.  They are from the Universities in Tshwane, Cape Town, Stellenbosch, KwaZulu-Natal, Delhi, Wroclaw, Leeds, Bulawayo, Birmingham and many others. Their current professions include Lecturers, junior students, graduates, and in addition many manage their own organisations or hold management roles at organisations.
What impact is Afridemics having on people's lives?
Network power is a central feature of the digital age, and specifically during the pandemic, online networks hold great potential for sharing and learning across national and international boundaries. This is the impact Africademics has had. In addition to its core function of connecting young people in Africa to opportunities for further development, it has also given emerging leaders in the higher education space (our Ambassadors) an opportunity to connect with each other and learn from the different approaches and contexts used in different parts of the continent. We also have ambassadors who are from Africa but are currently based abroad which compounds this impact.
Why did you join Africademics?
I am the aspiring Chief Storyteller of Africa, I want to help rewrite the negative narratives affecting Africa. I have two passions driving my storytelling. They are developing Africa and developing young people. Before entering public service, my father worked as a coach and teacher encouraging and helping young people to realize their potential. My mother, after a successful career realizing her own potential in sport, has worked as a teacher and coached high performance school athletes for close on two decades.
So identifying, nurturing and helping young people develop their talents is deeply ingrained in who I am. I wish to develop Africa so that it may take its place on the world stage. One way to achieve this is through strengthened relations between Africa and the global north. This would enable cross-cultural exchange and dual direction learning of best practice. To achieve this we need to develop Africa's youth. Encourage them to study, encourage them to learn, to lead and to solve problems. We need to encourage them to travel the world so that they can learn from other nations and other nations can learn from them. Africademics and its work aligned with my passions. I thought it would be the perfect place to start telling the story of Africa the way I see it, I was not wrong.
You seem to have real appreciation for mentorship. What value do you think mentors add to young person's life?
I served as Head of Mentorship for a mentorship programme serving 240 students while serving as Sub Warden at Smuts Hall residence at the University of Cape Town. I have also benefited from mentors during my undergraduate studies, postgraduate studies and since starting my journey as a young professional.
In my undergrad studies I sought out a mentor to assist with goal setting and professional development, in postgrad I shadowed an industry leader to get first-hand experience of the world of politics and media and after my studies I have spent some time working as personal assistant to an award winning writer and thought leader. Currently, the founder of Africademics Lena Gronbach has also served as a professional mentor for my work with Africademics. I have also found family and family friends whose generosity with their time and experience acted as a mentorship of its own.
Each mentor gave me access to different notions of mentorship, taught me different leadership and work styles and also taught me different skills but all skills that when combined work well together. Ultimately mentorship meant I received two educations. One, formal theoretical university education and a second informal but real world experience based education.
Would you say Africademics can also serve as a 'mentorship platform' for young people in Africa?
While the core focus of Africademics is connecting young emerging leaders with opportunities in Africa and the rest of the world, I do believe that as our network of scholarship ambassadors grow each new cohort stands to benefit from the wisdom and experience of the previous which could eventually be formalised into a mentor-mentee arrangement. Africademics founder Lena Gronbach and I also attempt to mentor the cohort through different lessons and skills development.
Do you consider yourself a change-maker?
John X Merriman once described Jan Hendrik Hofmeyr as "a mole", he called him "an industrious little animal . . . You never see him at work, but every now and then a little mound of earth, thrown up here or there, will testify to his activities." While I do not necessarily agree with the politics of Merriman or Hofmeyr, I do believe that change should be about results and impact, I am not too concerned with whether I am called a change maker or not but if the mounds of earth I leave behind encourage others to make a difference in their own way then my work is done.
What impact can an 'empower young person' on on the world?
A mentor and former employer of mine, Aspen Fellow and Pulitzer Prize Winner Dele Olojede would always say to me "you must make yourself indispensable!" I think the pandemic and an increasingly digital world has shown how indispensable young people can be when it comes to adapting to new technologies, finding creative, forward thinking solutions to old and new problems and developing the resilience to prepare for more shock events in the future. An empowered young person can be the indispensable link between the world that is and the world that could be.
This article was published by Vagary Stories on 20 March 2020. Read the original article here: https://vagarystories.com/change-makers/afridemics