By Aydn Parrott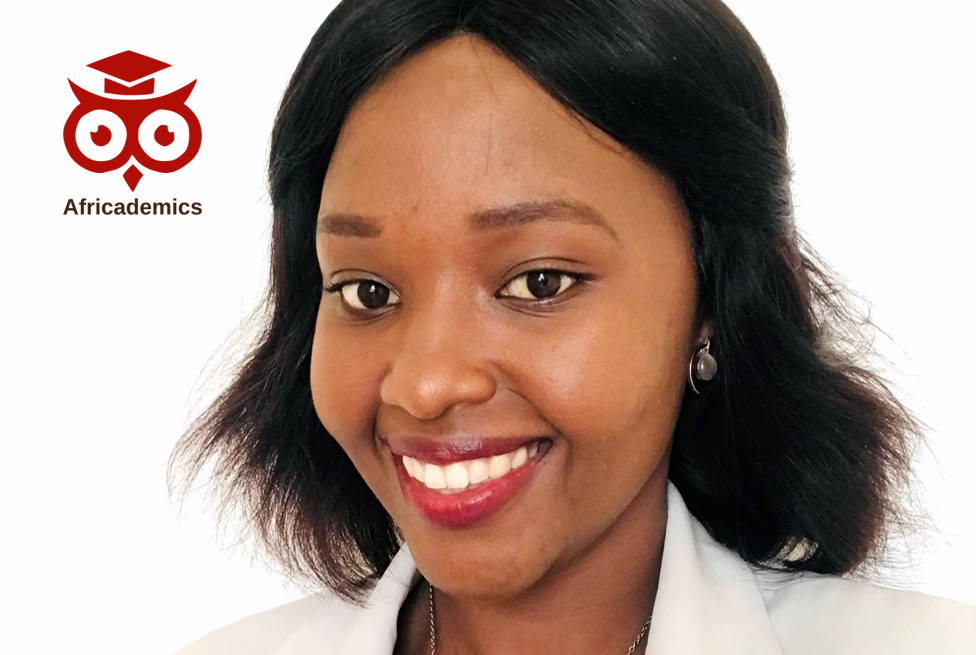 "The experiences and opportunities I have received in my academic journey helped me to identify the need for youth support. Additionally, intensive training and mentoring heightened my interest in giving back to the community through supporting and assisting the youth in the best possible manner"

Caroline Chasara, Africademics Scholarship Ambassador 2021
Caroline Chasara was born and raised in Bulawayo, Zimbabwe. She later relocated to Harare where she pursued and completed an Honours Degree in Biochemistry and a MSc in Biotechnology.
"God has been gracious to me; throughout my journey, I have received several scholarships and awards that have greatly impacted my academics," Caroline says. She continues, "I also have an incredible support system including my family, mentors, and colleagues." Caroline explains that her background and life experiences have shaped her into becoming the person she is. "Going through college gradually solidified my values, principles, and goals. My confidence has been boosted through participating in team building activities and exciting programmes such as the 2020 FameLab SA regional competitions."
Caroline has received support for her studies from the Africa Health Research Institute Scholarship, an Oak Foundation Fellowship, the DAAD Germany In-Country Scholarship and the HigherLife Foundation Scholarship. She is also a recipient of the Cape Town- Flow Cytometry Travel Award.
Caroline explains that the awards included the benefit of the HigherLife Foundation leadership and mentorship programmes, DAAD Electronic library resources training, TIBA Health Research Ethics Workshop, Flow cytometry Training and Cytation 5 software training.
She is currently enrolled as a second-year PhD candidate in Virology at the Nelson Mandela Medical School, University of KwaZulu Natal, South Africa. Caroline is also affiliated with the Africa Health Research Institute where she carries out HIV and COVID-19 research.
"Africa is a continent that has great potential for expanding its academics, social, and economic networks," Caroline states. She says that, recognizing the need for this, "I intend to establish and implement life-changing ventures that will set a foundation for excellence through collaboration, networking, and continuous self-development."
During her spare time, Caroline enjoys novel writing, travelling, playing sport, and cooking. "I find easy expression through art and design", she says, "museums are one of my favorite places."
Nelson Mandela's reflection, "I learned that courage was not the absence of fear, but the triumph over it. The brave man is not he who does not feel afraid, but he who conquers that fear," are words that offer Caroline strength.
Caroline discovered Africademics and the Scholarship Ambassador Programme through social media as she was looking out for programmes that enhance young talent and create opportunities for young Africans. Caroline believes that "the experiences and opportunities I have received in my academic journey helped me to identify the need for youth support. Additionally, intensive training and mentoring heightened my interest in giving back to the community through supporting and assisting the youth in the best possible manner."
Welcome to our 2021 Africademics Scholarship Ambassador cohort, Caroline!