By Aydn Parrott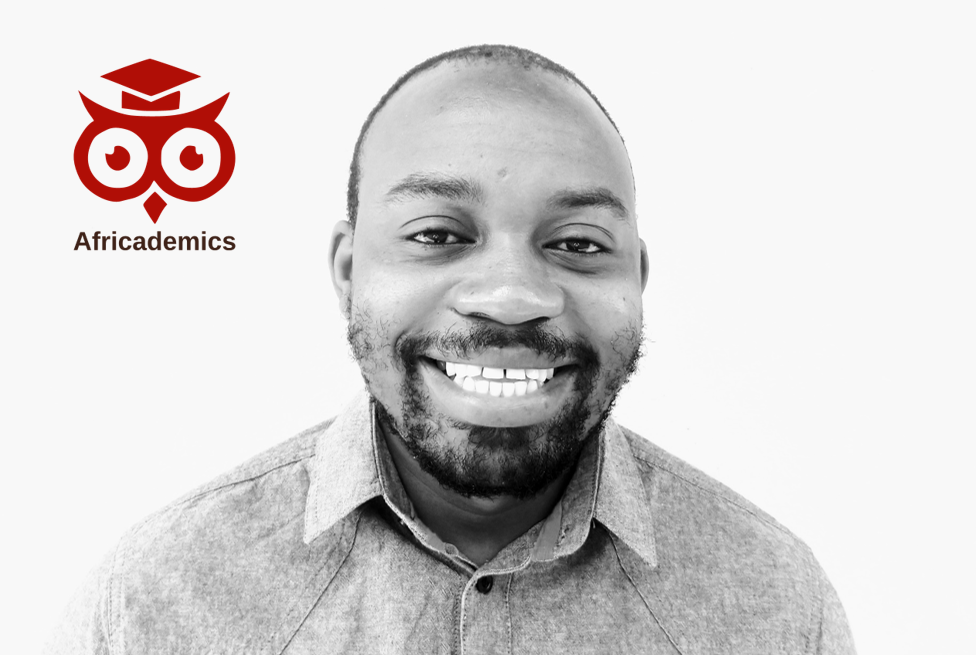 "The sky is not the limit. Your imagination is"

Felix Tombindo, Africademics Scholarship Ambassador 2021
Felix Tombindo spent the bigger part of his childhood living with his father in Masvingo, Zimbabwe, where he attended primary school. He says during his primary school days, it was difficult to access necessities including school shoes and materials for use at school such as stationery.
"In 2003, my brother took me to Harare, where I started my secondary education and finished in 2008. In 2009, I started my University education at Great Zimbabwe University," Felix explains. "What stood out during my school days were the successful people around me, especially my brother who was my guardian," Felix says.
According to Felix his brother taught him to 'use my hands', that is, to work hard, and his brother always had a mouthful of encouraging words for Felix. "He made me believe that despite the difficult circumstances surrounding my background, there was light at the end of the tunnel if I worked hard in my studies,' Felix says. Felix explains that this pushed him to never rest on his laurels.
He says, "I have never stopped believing in endless possibilities. As long as I wholly apply myself in everything I do. With this work ethic and motto, I have reached personal milestones that I never imagined possible when I was still a young boy."
Studies and Scholarships
Felix holds a Bachelor of Social Science in Social Anthropology from Great Zimbabwe University, a Bachelor of Honours in Sociology from Rhodes University, a Master of Social Science in Sociology, also from Rhodes University, as well as a Masters in Social Research from the University of Birmingham. He is currently busy with a PhD in African Studies and Anthropology at the same institution.
He has received financial support for his studies through the Andrew Mellon Foundation Honours Scholarship, the Mellon Focus Area Master's Scholarship, and the Master's Merit Award at Rhodes University.
Felix has received additional funding through the Birmingham Research Institute for History and Cultures Master's Scholarship and is currently studying on a Birmingham Research Institute for History and Cultures Doctoral Scholarship.
"I would like to work in the field of Applied Social Research as a research consultant," Felix says, adding that he "would like to contribute towards poverty alleviation in rural communities through education and economic empowerment."
When he is not busy with his studies and research, Felix enjoys watching football. A fun fact about him is that he is afraid of thunderstorms. He says, "I am afraid of lightning, whenever there is thunder and lightning, I find it hard even to talk with others until the storm subsides."
Felix says, "I am eager to share application tips with prospective applicants. I know how difficult it is for one to submit a strong application for funding." He adds, "while I did not get much advice when I was looking for funding, I know how helpful it is for one to receive advice when looking for funding. I also see this as an opportunity for me to network and to improve on my oral communication skills."
"The sky is not the limit. Your imagination is" are the words which have pushed him to the heights he has reached.
Welcome to our 2021 Africademics Scholarship Ambassador cohort, Felix!