By Aydn Parrott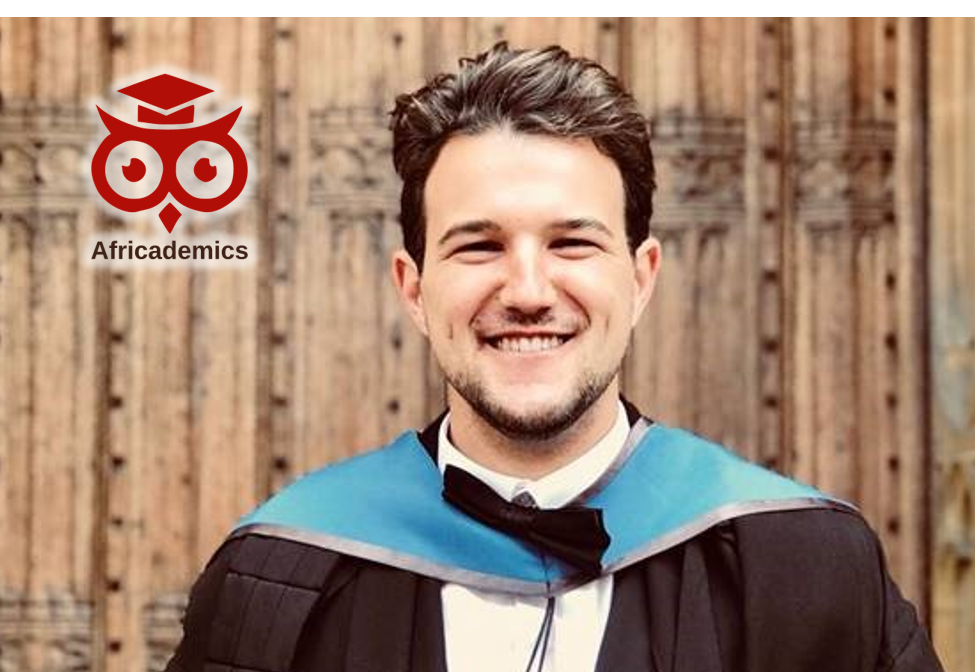 "As we look around Africa and the world today, it's clear that the next generation will need to rise up and tackle our greatest challenges"

Rhodes Scholar and driving force behind Rise, Joshua Nott
Joshua Nott believes Africa boasts some of the fastest growing economies. As a social impact professional, Joshua sees hope in Africa's young people who have access to powerful new tools and technologies to connect, share ideas, and develop solutions to these problems. Joshua, who chatted to Africademics about Africa and its potential, also shared his insights from ongoing efforts to help realise that potential.
Joshua Nott holds a Masters of Public Policy, Distinction (Oxon) and an MSc in African Studies (Oxon), both obtained on a Rhodes Scholarship at Oxford University. The South African currently works as an Associate at Schmidt Futures, a philanthropic initiative founded by Eric and Wendy Schmidt to bet early on exceptional people making the world a better place. In this role at Schmidt Futures, Joshua has worked on the establishment of Rise, which focuses on identifying extraordinarily talented young people from around the globe and empowering them to work for the public good.
"As we look around Africa and the world today, it's clear that the next generation will need to rise up and tackle our greatest challenges," Joshua says. He continues, "We have seen that young people on the African continent and globally are facing setbacks in their education, these challenges are punctuated as a result of the coronavirus pandemic. At the same time, young people have access to powerful new tools and technologies to connect, share ideas, and develop solutions to our collective predicament," Joshua explains.
Speaking about his work, Joshua says, "The mission of Rise is to find exceptional young people, at a critical moment in their lives, and empower them to serve others and build a better world. This is something that resonates strongly with my personal values."
In 2019, Schmidt Futures founders Eric and Wendy Schmidt made a $1 billion philanthropic commitment to identify and support global talent. Rise—an initiative of Schmidt Futures and the Rhodes Trust—is the anchor program of that commitment. With these strong institutional partners and generous financial backing, Joshua says Rise is positioned to truly offer meaningful support and magnify the talents of the youth generation such that they could use their skills to the service of others.
Advice for aspiring African researchers
To aspiring young African researchers who would want to end up working in social impact initiatives like Rise, Joshua offers some thoughts. "University provides you with an opportunity to broaden your understanding of the world while honing a particular skill set by virtue of the degree you are pursuing," he says. Joshua adds that beyond your academic pursuits, university provides students with an opportunity to create networks, explore ideas, and gain an understanding of what drives them.
He says, "As such it is the individual's responsibility to make the most of the time and opportunities available. Realising that how students choose to invest their time at school will largely dictate the course of their careers. Build strong analytical skills, the ability to condense large amounts of information and produce quality work under time pressures," Joshua advises aspiring social impact professionals.
Joshua says this is advice informed by his mentors and their encouraging him to join university societies, burn the midnight oil in the library, and gain part time work experience while studying. "I firmly believe that it takes a village to raise a child and I am because of my mentors," says Joshua. He explains, "My mentors have played a crucial role in my personal development. The late anti-apartheid activist, Economics Professor and South African member of parliament Prof Ben Turok was a force in my life, informing my choice in study and later career. Ben said to me if you want to live forever never stop working, and make sure you're working to the benefit of others," Joshua recalled his late mentor with fond sadness.
Joshua has applied that lesson in life every day since.
Networking, Leadership and Africa's Potential
Joshua has a keen interest in unique African public policy challenges. Speaking about where this intellectual pursuit originated and how he developed it further Joshua says, "The Rhodes Scholarship gave me the opportunity to study at the University of Oxford supporting me in pursuing two postgraduate qualifications, an MSc in African Studies and Masters of Public Policy."
Joshua goes on to say, "The scholarship and university gave me access to networks of students and exceptional people in their respective fields. International scholarships provide students with the financial resources to allow you to study overseas." He adds, "International scholarships like Weidenfeld-Hoffman, Rhodes, Chevening and many others offer personal and leadership development programmes which teach skills such as leadership, project based learning, and the opportunity to network."
Asked what potential he sees in Africa and how best to realise it Joshua says, "Multilateral organisations (OECD, WEF, and WB) and pre-eminent media houses (FT and Economist) have opined that the 21st century is Africa's century — I believe this to be true. The continent boasts some of the fastest growing economies, the world's most sophisticated mobile banking networks, a talented diaspora with monetary and personal links home, and a demographic boom (doubling in population by 2050)," Joshua explains.
He says all of these factors mean that Africa has immense possibility, but "we still have to realise the economic dividends that a demographic boom should pay. In order to realise our potential, Africa's governments should embrace civic accountability, good governance, the establishment and protection of democratic institutions and eliminate corruption and clientelism. While the private sector should play its part in prioritising people, profit and planet."
Joshua looks forward to continuing to play his part in the realisation of the continent's potential.
Aydn Parrott is a freelance writer and storyteller and currently serves as Programme Manager of the Africademics Scholarship Ambassador Programme. He also runs the 'Power of Thought' blog: https://powerofthoughtblog.wordpress.com/