By Aydn Parrott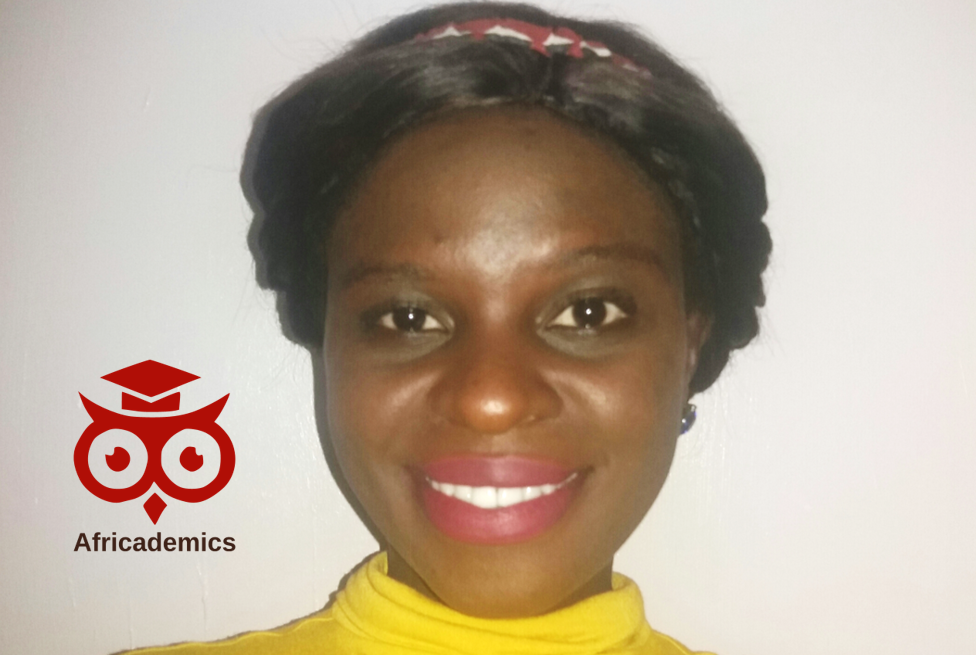 "I believe knowledge is power and there is a need to increase scholars' access to knowledge concerning various academic opportunities such as scholarship programs, fellowships, and funded conferences"

Olga Mapanje, Africademics Scholarship Ambassador from Zimbabwe
Olga Mapanje grew up in Masvingo, Zimbabwe, where she lived with her mother and her young sister. Olga's mother was not formally employed and managed to fund Olga's education, both primary and secondary level at the local government schools, through cross-border trading.
"After passing my Advanced Level studies I then enrolled for a Bachelor Of Science Honors degree in Agricultural Economics and Extension at the University of Zimbabwe in 2010," Olga says, adding that she was fortunate that during that time the Government of Zimbabwe Cadetship Program was still in place and her tuition fees were waived by the government.
After graduating from the University of Zimbabwe in 2013, Olga could struggled to find a job in her field of study. She therefore worked as a temporary teacher at a number of secondary schools around the country. In 2015, Olga decided to enroll for the Collaborative Master of Science degree in Agricultural and Applied Economics at the University of Zimbabwe. This program was funded by the African Economic Research Consortium.
Olga says, "the programme was quite intensive and empowering, and after graduating in 2018, it was not difficult for me to secure a job. When I look at my educational journey, one thing that I think really stood out is my desire for more. I always feel that there is more to be achieved and there is more to be done."
Olga has also participated in the Shared Facility for Specialization and Electives (SFSE) program at the University of Pretoria. Coordinated by the Africa Economic Research Consortium for students who are taking the Collaborative Masters in Agricultural and Applied Economics at their respective universities, the SFSE offers students an expanded selection of elective subjects in addition to a foundation course in their preferred fields of specialization during the third semester of their studies. At the SFSE world renowned lecturers specialized in various fields and competitively selected to teach the CMAAE students over a 4 month period.
Olga currently works at Midlands State University in Zimbabwe, where she is involved in research as well as teaching undergraduate modules under the Department of Agricultural Economics and Development. "At the moment, my goal is to enroll for a full time PhD program and carry out vast research in climate related issues," Olga explains. "I desire to make significant contributions to the on-going research on sustainable agricultural development and I look forward to working as a researcher at an international research organization or an academic institution" Olga says.
Olga, who enjoys travelling and watching movies, aspires to become a film-maker one day. She lives by the words, "think biblically, engage globally and live principally!"
After subscribing to the Africademics NewsFlash Olga discovered the Africademics Scholarship Ambassador Programme. She says, "when I read about the opportunity, I felt that this was something I really wanted to be a part of. Over the past few years, I have always enjoyed sharing academic opportunities with scholars in my sphere of influence."
"I believe knowledge is power and there is a need to increase scholars' access to knowledge concerning various academic opportunities such as scholarship programs, fellowships, funded conferences," Olga adds. Having personally, throughout her academic journey, benefitted from a number of funded opportunities, Olga now wants to make sure that other scholars have the knowledge and opportunities that would make their academic journeys worthwhile.
Welcome to our 2021 Africademics Scholarship Ambassador cohort, Olga!