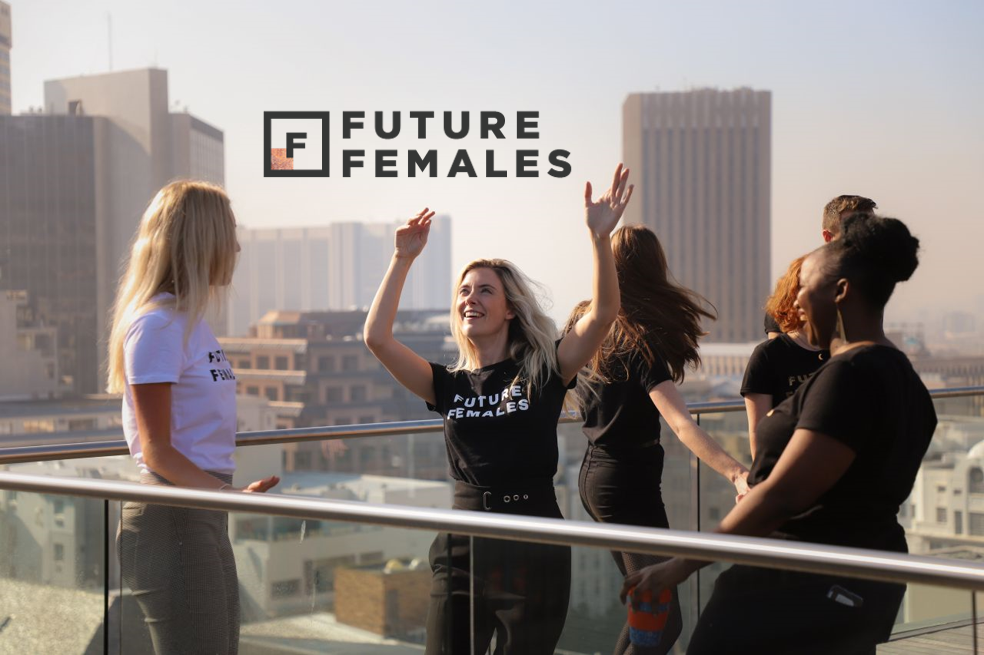 At the beginning of 2020 (in other words, just when the pandemic hit), Africademics founder Lena Gronbach signed up for the Future Females Business School. Participating in this virtual accelerator programme for female entrepreneurs gave her the skills and confidence to take Africademics to the next level.
After graduating from the 10-week programme, Lena joined the Future Females Founder's Club to connect with like-minded start-up founders from across the world. Africademics was later awarded a prestigious social engagement prize, got accepted in two social start-up accelerator programmes and was featured as a success story in the latest Future Females Business School video – check it out below!
About Future Females
Future Females is a movement to inspire more female entrepreneurs, and better support their success. They provide a platform digitally, physically and emotionally where women can connect, inspire and collaborate with each other, and access the resources they need to succeed.
The organization was founded by Lauren Dallas and Cerina Bezuidenhout in August 2017 in Cape Town, after seeing the systemic lack of female representation in entrepreneurship and in the existing incubator, accelerator and funding programs that support founders. They wanted to build a platform where female entrepreneurs can connect, be inspired and inspire and feel supported to create, to fail and to win. The Future Females team now exceeds 200 contributors globally, united by a shared belief that to drive change through technology and entrepreneurship
With over 40 local chapters across the world, Future Females aspires to become the go-to destination for the key resources (community, inspiration, education, support) that women need to achieve massive things. Combining digital and in-person tools and events, Future Females provides a space – physically, digitally and emotionally – where women can be empowered and supported to create, to fail and to win. The community operates in line with five key values: collaborative, inclusive, give first, community-driven, take action.
For more information on how to join this inspiring global community, head over to their website, find your local chapter, or join their growing community on Facebook!
The Future Females Business School
Future Females Business School is a 10-week virtual accelerator that supports members to:
Identify the biggest opportunities for revenue, profit & impact & how to position yourself to seize them
Understand how to craft an attractive offer for the current market, that will bring the right customers to you
Learn how to sell profitably online utilising Facebook & Instagram ads, and how to approach relevant partners
Take control over your income, and your financial future.
In the past 18 months, the programme has graduated 550 entrepreneurs from 12 countries, with >80% completion, and an average 93% revenue uplift. To provide the best possible learning experience, Future Females has established an extensive partnership network: from Techstars (the world's leading tech accelerator), to the UK-SA Tech Hub (the UK government's innovation division), to Facebook, Uber and Google.
Business School participants get access to the Future Females online learning platform with a tailor-made 10-week curriculum, consisting of videos, tutorials, work sheets, resources, and personal support by a team of qualified and experienced coaches. In addition, guest speakers from all walks of life (and business) share their knowledge in bonus sessions and thematic talks.
Scholarships (both full and partial) are available for entrepreneurs and founders from disadvantaged backgrounds. Further, Future Females offers a range of free tools and support structures, including regular (free) online events, trainings and workshops in collaboration with partners, and access to a global community that offers advise and support.
Ready to start your entrepreneurial journey? Learn more and sign up for the next Future Females Business School cohort!