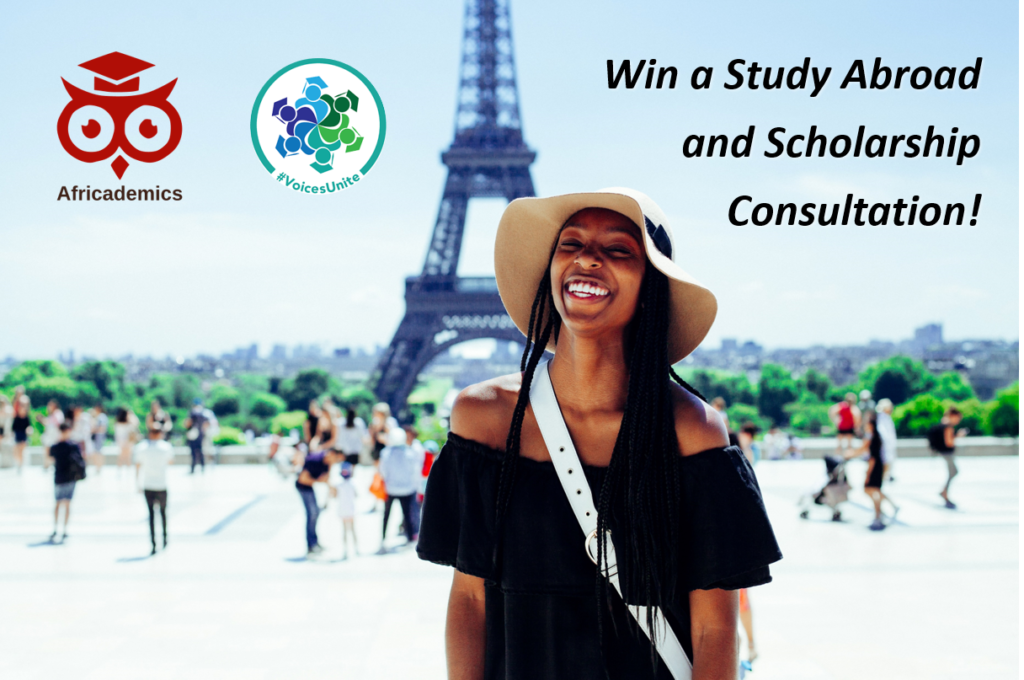 Win a Study Abroad Consultation!
Africademics has partnered with Voices Unite, South Africa's largest digital youth survey, launched in February 2020. Voices Unite is a youth-driven movement to better inform decision making at corporate, education provider, NPO and government levels. Conceptualized by In On Africa, the project has rolled-out the largest youth-focused digital research study in South Africa, with the aim of surveying at least 30,000 youth across the country aged 18-34 to guide and inform real change – and ultimately scale across Africa.
Through its network of partner organizations and sponsors, Voices Unite participants stand a chance to win amazing prizes every week. These include vouchers, gadgets, scholarships… and three free study abroad and scholarship consultations by Africademics!
How to participate
To participate, simply register on the Voices Unite portal and make sure you complete the Healthcare & Lifestyle survey and the Finance survey by 29 November 2020!
To sign up, visit https://voicesunite.co.za/, create your profile and start the survey. for more information, check out Voices Unite on Facebook and Instagram, or visit their blog!