By Aydn Parrott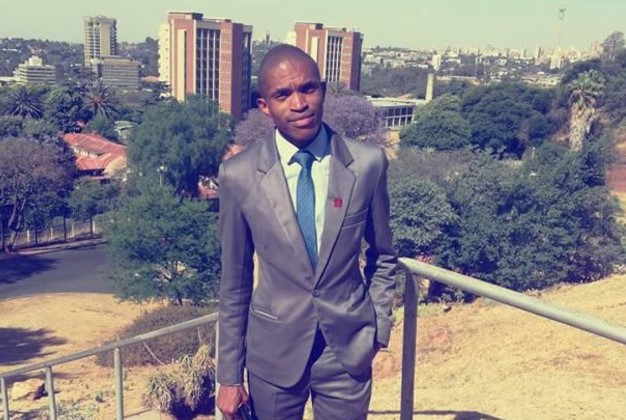 "In being a scholar, you will meet amazing people from diverse backgrounds, increase your international network and ultimately become a better person than you used to be"

Retselisitsoe Pokothoane, Canon Collins Scholar
Retselisitsoe Pokothoane is completing his Master Of Commerce in Economics at University of Cape Town. Originally from Lesotho, Retselisitsoe hopes to work as an Economics and Statistics Researcher and then a Professor or Central Bank Governor.
"Canon Collins Trust has given me an opportunity to develop myself professionally by receiving economics training at a leading University in Africa, UCT," says Retselisitsoe. He says through the scholarship "I learned a bit of independence and budgeting."
Retselisitsoe says, "studying outside your country means you are now becoming more independent and you have to solely manage your life financially." He points out that scholars need to responsibly manage their bursary funds. "Thus, one is mandated to know the basic economics of money management," says Retselisitsoe.
Retselisitsoe says, for him "international exposure and networking with other scholars from different fields of study and countries" has been one of the major benefits. Initially "I had a nagging thought that the scholarship merely focuses on simply paying for the education expenditure, but it is more than that," says Retselisitsoe.
The Trust, says Retselisitsoe, is also developing a community of change agents in Southern Africa who can use their knowledge for positive societal impact through the annual scholars' leadership conferences it hosts.
He adds that "the Canon Collins Trust has a hardship fund set aside for unexpected things which can happen and negatively affect the student/scholar 's finances."
"My main reason for applying for this scholarship was to be able to develop myself by enrolling in a Masters' program which wouldn't be possible without this scholarship," says Retselisitsoe. He urges qualifying students to apply for this prestigious scholarship as it can bring one very close to their dreams.
"In being a scholar, you will meet amazing people from diverse backgrounds, increase your international network and ultimately become a better person than you used to be," says Retselisitsoe.
At a more practical level, Retselisitsoe encourages young Africans to always apply for numerous scholarships. He says this will increase your chances of being selected, "since many of them are very competitive and the degree of competitiveness differs across them."
Aydn Parrott is a freelance writer and storyteller. He represents Africademics as a University Ambassador at Stellenbosch University and runs the 'Power of Thought' blog: https://powerofthoughtblog.wordpress.com/