By Aydn Parrott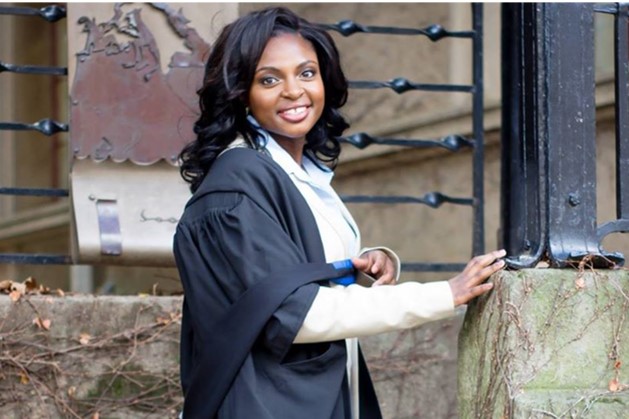 "Students need scholarship programmes that are willing to invest in their academic and personal development"

Zinhle Novazi, Allan Gray Orbis scholar
Zinhle is currently completing her postgraduate diploma in Taxation Law. She completed her postgraduate LLB and Bachelor of Social Science in Politics and Law at the University of Cape Town.
Her studies were completed with funding from AngloAmerican and the Allan Gray Orbis Foundation. Speaking about the impact of her scholarships Zinhle says that  the networks that you build within the Foundation would be lifelong networks and "to date I am still in contact with some of the fellows from the Foundation."
"I have not outgrown the 5 Core Pillars and values of the Foundation," she says. The pursuit of excellence, intellectual imagination, personal initiative, the spirit of significance and consistent commitment are still essential to her being, says Zinhle.
"The more I grow into myself the more evident it becomes that I am living up to these values," she explains. Zinhle believes that every student deserves to go to an institution of higher education without having to carry the financial burden.
Zinhle says that, "students need scholarship programmes that are willing to invest in their academic and personal development." She says students that find  such a programme are set for life. Zinhle adds, " the best part is that they will be empowered enough to make a difference in other people's lives."
So how did Zinhle find out about  the Allan Gray Orbis Foundation?
She says, "I was at a public speaking competition and had been selected as the provincial winner." Zinhle says Dineo Lioma was one of the judges of the competition.
Telling the story of how she was introduced to the scholarship, Zinhle says, "[Dineo Lioma] came to me and convinced me to apply for the scholarship, from the content of my speech she believed that I had the potential to become a fellow on the foundation and to be a change agent on the Continent."
"Dineo is a fellow of the programme and her career path continues to inspire me," says Zinhle. Moreover,  Zinhle adds, "the values and the vision of the foundation resonated with the person I wanted to be and judging from the fellows that had graduated from the foundation, the proof was truly in the pudding."  
"Being on the Foundation is a life changing experience, they invest in your growth and development 110% so that you can be empowered to make a change in your country and continent." It's more than just a bursary, it's a way of life.
Zinhle is a second-year Candidate Legal Practitioner, an Anchor on the Heavy Chef Show, an entrepreneurial thought leader and a public speaker. She also identifies as a Multipotentialite/ Specialist-Generalist.
"I see myself as an entrepreneur, strategic legal advisor and a change agent in my country," says Zinhle Novazi. According to her, the legal profession needs to adapt to meet the changing needs of clients.
Zinhle says that the role of attorneys needs to transition and be integrated with business advisory services. "Thus attorneys should not only be providing legal advice, they need to be trained to provide business strategy advice, especially in cases where the law route proves to be less effective," explains Zinhle.
According to Zinhle there are times when a business is faced with challenges that may seem as though they require resolution in courts or mediation. "In actual fact a change in strategy would resolve the challenge," says Zinhle.
Aydn Parrott is a freelance writer and storyteller. He represents Africademics as a University Ambassador at Stellenbosch University and runs the 'Power of Thought' blog: https://powerofthoughtblog.wordpress.com/