By Aydn Parrott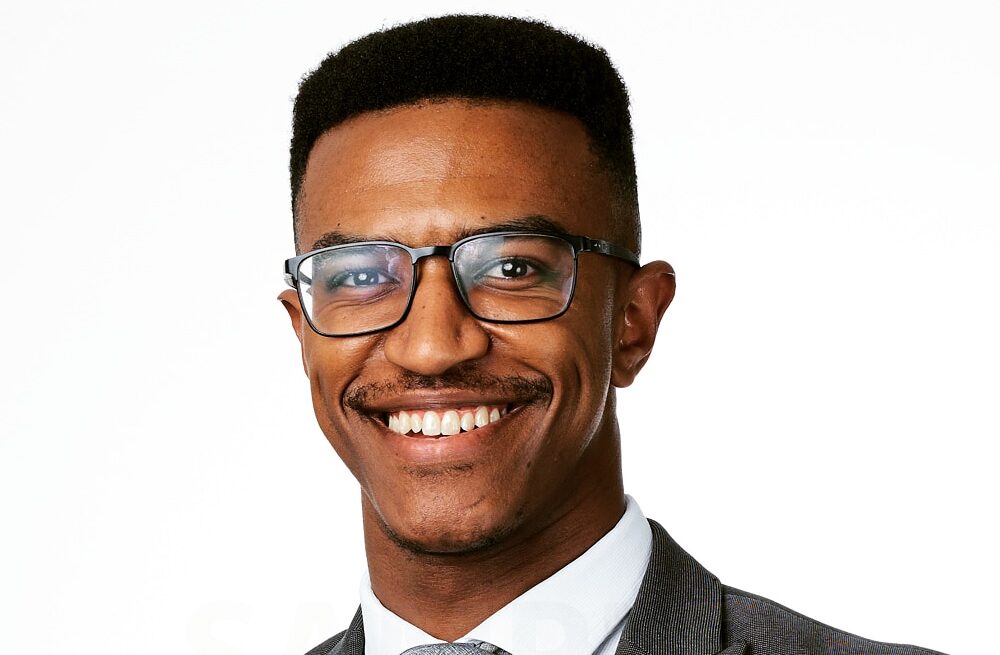 "Education may be the key to success, but the locks keep on changing… so we need to become locksmiths!"

Jayson George, Solomon Kalushi Mahlangu Scholar
Jayson George is a 24 year old candidate legal practitioner at Bowmans and a South African graduate of the University of Cape Town. Jayson was a recipient of the Solomon Kalushi Mahlangu Scholarship through the National Youth Development Agency (NYDA).
He aspires to be one of the leaders in his  field of specialisation and an equity partner at one of the leading law firms in South Africa, hopefully at Bowmans. "I want to be "happy", successful and just enjoy life to the fullest," adds Jayson who looks forward to having a family and children with passports, "inked proper – after having travelled to multiple countries"
Jayson says, "I am hoping that the hard work I am putting in today will enable me to live a comfortable life in the future." Being from Mitchell's Plain, George says he looks forward to running a mentorship programme for the youth on the Cape Flats.
Africademics caught up with Jayson to chat about the impact of his scholarship on his personal development. Speaking about the impact of the scholarship Jayson says, "If it was not for the scholarship, I do not think that I would even be where I am today."
Jayson says he would not have had the opportunities that he was exposed to both at University and while being part of the scholarship itself. He says he has developed hard and soft skills that he could not otherwise acquire and that the scholarship has also exposed him to a broad network of people.
According to Jayson his scholarship made him realise, "that there are others like me out there, who have big dreams but may not have the financial means to pursue their dreams." As such he hopes to pay it forward one day.
He says, as a result of his scholarship he has a greater appreciation for South African liberation struggle heroes like Solomon Mahlangu and others, who are not often celebrated among the "bigger" names.
Among the more unexpected benefits of his scholarships included invites to networking events with prominent people in business and government and other scholars. "I am still in touch with some of these people who are doing incredible work," Jayson says.
Jayson says he would absolutely encourage others to apply for the scholarship. "The scholarship pays for everything! You do not need to be concerned about anything related to your studies, such as: tuition, textbooks or accommodation and meals. They have regular check-ins with recipients and do not just forget about you," Jayson says.
Jayson adds that the scholarship offers workshops on various topics to develop  soft skills, leadership skills, problem-solving skills and networking skills. He says unlike some scholarships, all you have to do is pass every year and you do not have to repay any part of the scholarship.
"The administrators understand that it is difficult for people who are from underprivileged backgrounds to perform optimally at university," Jayson says adding that this, "should not be an excuse, but rather a motivation to do great and rise above"
The scholarship had intermittent check-ins with recipients and we had to report annually on the community work that we are doing. Jayson says scholars had assigned contact persons who they could contact if they needed anything. He says the responses were quite swift and helpful.
Jayson says that the scholar network also created an opportunity to network with so many recipients at UCT many of whom became lifelong friends. As a final thought to young African scholars Jayson says, "Education may be the key to success, but the locks keep on changing… so we need to become locksmiths!"
Aydn Parrott is a freelance writer and storyteller. He represents Africademics as a University Ambassador at Stellenbosch University. Check out his blog 'Power of Thought': https://powerofthoughtblog.wordpress.com/