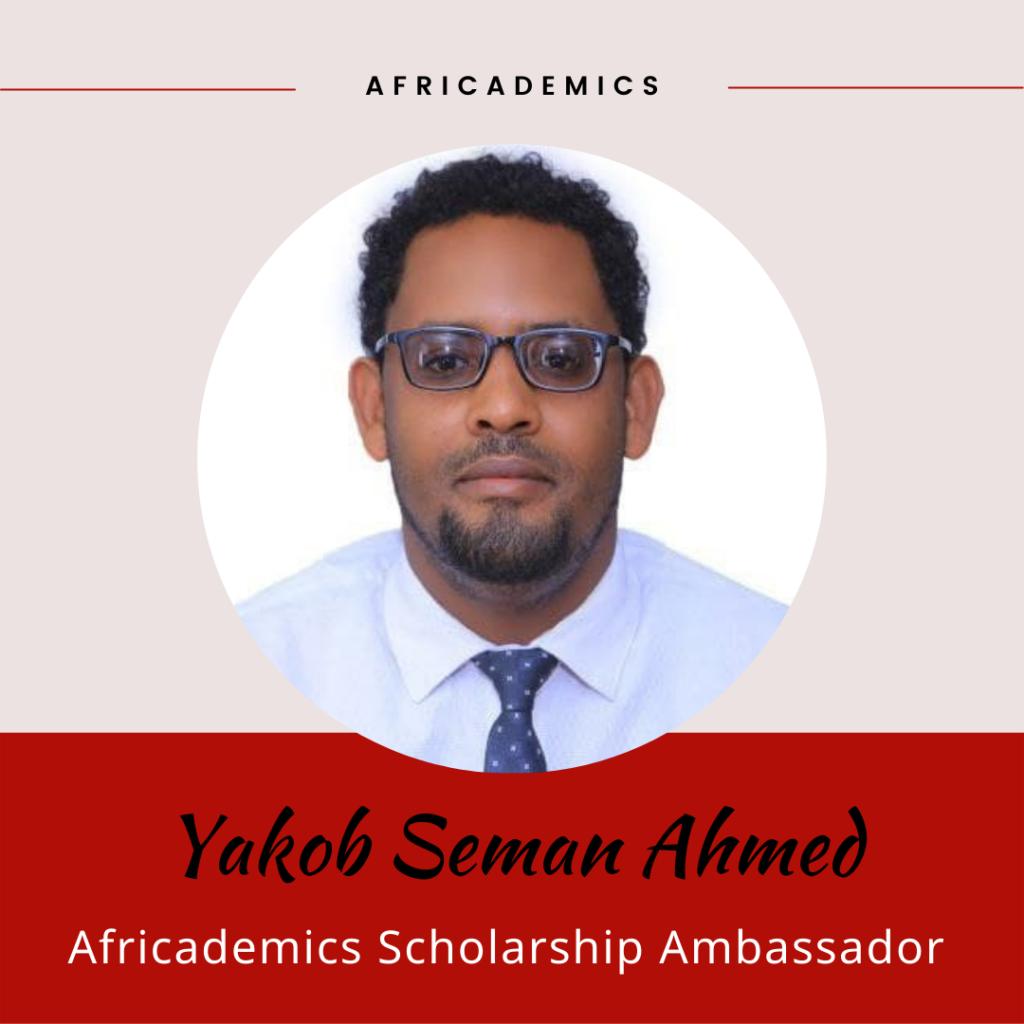 Yakob Seman Ahmed from Ethiopia is a public health specialist who is currently completing a Hubert H Humphrey (Fulbright) fellowship in Public Health Policy at Virginia Commonwealth University, USA. He is also currently working on his PhD dissertation in Public Health. He holds a dual Master's degree in Public Health and Business Administration.
He has been working in the Ethiopia Ministry of Health in different positions for more than ten years. From 2018 to 2021 he was appointed the Director-General for Medical Services at the Ministry of Health. His responsibilities included ensuring access to specialty and subspecialty care, designing policies to improve access and quality of health care delivery, establishing a resilient emergency response and critical care service, and developing transparent medical equipment, drug procurement and distribution system.
Yakob is also an active member of the Rotary Club of Addis Ababa West and works on Rotary projects such as Covid-19 prevention, Peace and WASH projects. He regularly engages in volunteer work with individuals on the Autism Spectrum, the elderly in shelters, and substance addicted youths.
His motivation to become an Africademics Scholarship Ambassador comes from his desire to allow visionary African youth the opportunity to study and expose themselves to the external world, thereby creating a strong and peaceful Africa.
Something many people don't know about Yakob is that he grew up in a very rural area and only saw an electric light for the first time when he went to high school.
Welcome to the Africademics Scholarship Ambassador Programme, Yakob!
The Scholarship Ambassador Programme
Through the Scholarship Ambassador Programme Africademics trains volunteers from across Africa to become scholarship advisors and mentors. Ambassadors complete a 4-month online course with virtual lectures, case studies and additional activities. Once they have successfully graduated, our Scholarship Ambassadors offer personal support, advice and mentorship for scholarship seekers and applicants in and from Africa.
Our 2022 Ambassador cohort started their training in April 2022 and we are thrilled to have over 90 students and scholars from across the African continent on board this year. In 2021, we welcomed our first cohort of 30 Scholarship Ambassadors who completed their training in November 2021. They now offer free scholarship consultations, mentorship and application assistance for scholarship seekers in and from Africa on a regular basis.
Meet our team of Scholarship Ambassadors here and let us know via our contact form if you would like to book a personal consultation with one of them!