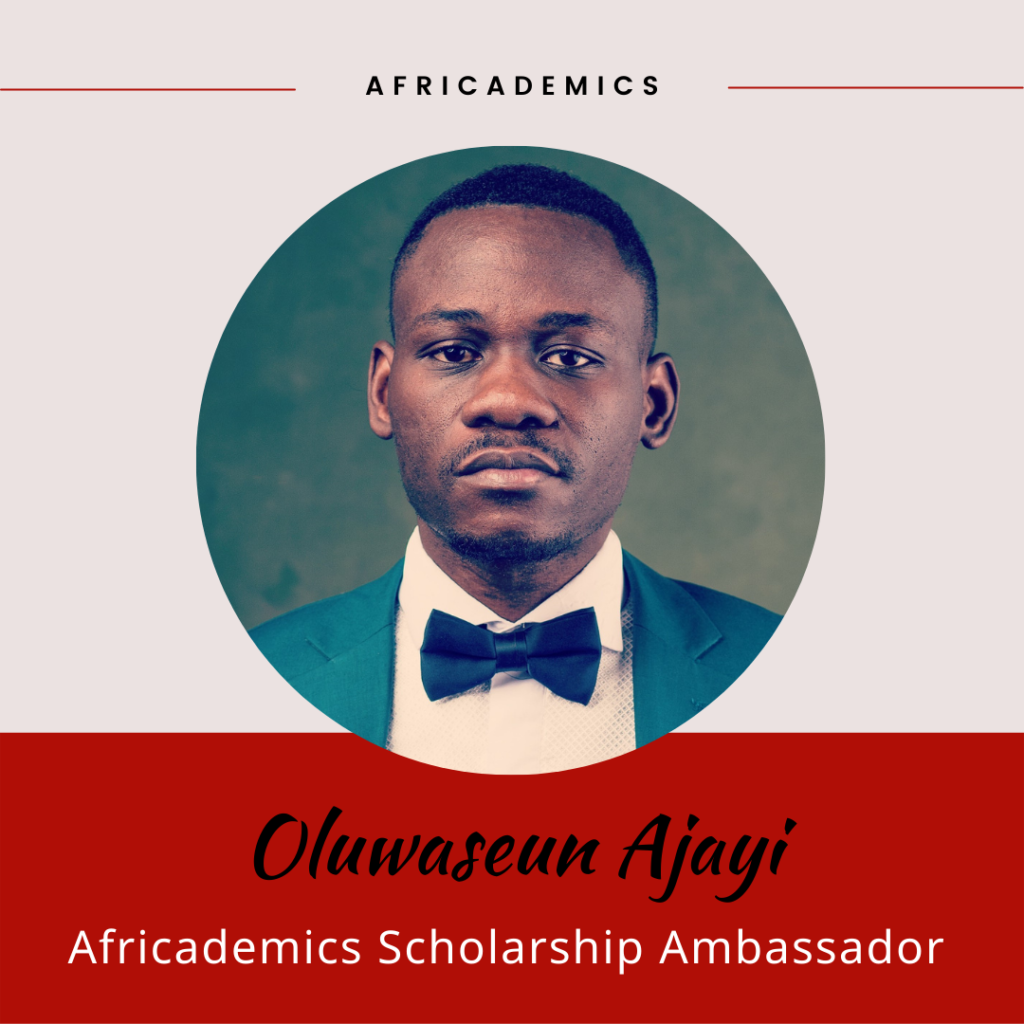 Oluwaseun Ajayi is a DAAD Scholar at the International Real Estate Business School (IREBS) at the University of Regensburg, Germany, and is also currently a Lecturer at the Department of Estate Management at Obafemi Awolowo University in Nigeria. He completed his PhD in Real Estate with special reference to Real Estate Investment Trusts (REITs) at the School of Construction Economics and Management at the University of the Witwatersrand in South Africa. He also holds a Master of Science Degree in Estate Management from the Obafemi Awolowo University in Nigeria.
Oluwaseun has published in both local and international journals of repute. Other notable awards include Best Lecturer at the Department of Estate Management OAU (2017), Tertiary Education Trust Fund from the Federal Government of Nigeria (2017), IREBS Conference Scholarship (2018), James Webb Foundation Award (2020), Doctoral Completion Grant, IREBS, in Germany (2021), Best Paper Award in Zambia (2021) and the American Real Estate Doctoral Grant (2022).
Oluwaseun is passionate about enabling African youth to build their capacities to compete for highly reputed scholarships. He has actively engaged with youth in terms of training and capacity building by using his international resources and contacts to do so, as he believes that the bedrock for unprecedented societal development stems from exposure to international opportunities. He joined the Africademics Ambassador team because it extends his platform and knowledge of scholarships with which he can continue to have a positive impact on society through further empowering African youth.
An interesting (and not very well-known) fact about Oluwaseun is that he is not just an accomplished academic but also a great singer.
Welcome to the Africademics Scholarship Ambassador Programme, Oluwaseun!
The Scholarship Ambassador Programme
Through the Scholarship Ambassador Programme Africademics trains volunteers from across Africa to become scholarship advisors and mentors. Ambassadors complete a 4-month online course with virtual lectures, case studies and additional activities. Once they have successfully graduated, our Scholarship Ambassadors offer personal support, advice and mentorship for scholarship seekers and applicants in and from Africa.
Our 2022 Ambassador cohort started their training in April 2022 and we are thrilled to have over 90 students and scholars from across the African continent on board this year. In 2021, we welcomed our first cohort of 30 Scholarship Ambassadors who completed their training in November 2021. They now offer free scholarship consultations, mentorship and application assistance for scholarship seekers in and from Africa on a regular basis.
Meet our team of Scholarship Ambassadors here and let us know via our contact form if you would like to book a personal consultation with one of them!