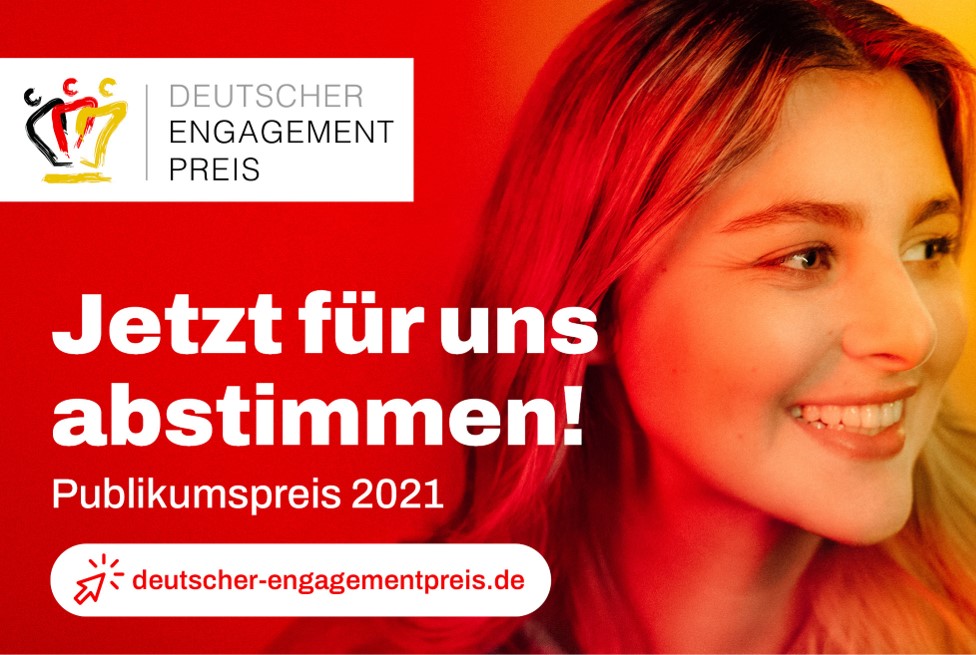 It's voting time! Africademics has been nominated for the German Engagement Prize ('Deutscher Engagementpreis'), Germany's most prestigious award for social initiatives and projects. We are incredibly proud to be among the 403 nominees – and we have one big, audacious goal: To win the Audience Award!
We know we can do it with such an amazing community of supporters, followers and volunteers behind us – but we need your help to make it happen. Please cast your vote until 20 September 2021 and please encourage your friends, colleagues, family members and other networks to do the same!
Submit your vote here: https://www.deutscher-engagementpreis.de/nc/publikumspreis/jetzt-abstimmen/
Important information
Please follow these steps to submit your vote – and don't forget to confirm via the link in the email, otherwise your vote won't be counted!
Enter "Africademics" in the project search field and click on "Suchen" (or 'search' if you are accessing the site in English)
When Africademics shows up as a search result, click on 'Jetzt abstimmen' (or 'vote now')
Enter your name, surname and email address, accept the T&Cs, and click on 'Jetzt abstimmen' (or 'vote now')
IMPORTANT: Your vote will only be counted once you have confirmed it via a link that will be emailed to you! So check your inbox and spam folder and click on the link in the email sent to you by kontakt@deutscher-engagementpreis.de
You will be redirected to a confirmation page – and your vote has been counted! Yay!
Please note that each person is only allowed to submit one vote, which must be identified by a unique name and email address. Votes submitted via automated entries, bots or multiple entries from the same person will not be counted and may lead to disqualification.
Thank you so much for your support – we truly appreciate each and every vote and share!