By Aydn Parrott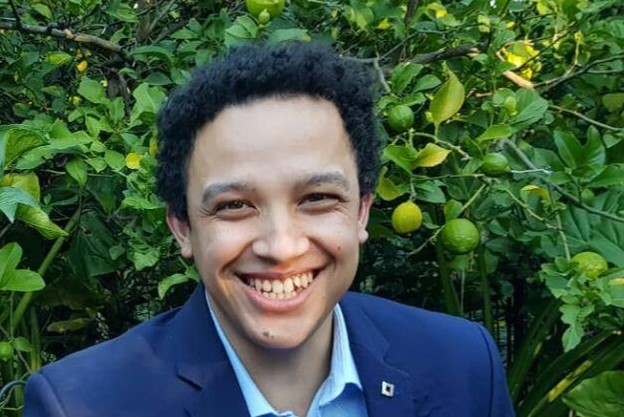 The new Programme Manager of the Africademics Scholarship Ambassador Programme reflects on the way things were in 2020, the way things are in 2021 and the way things could be in the future.
I discovered the Africademics Ambassador programme on social media, having followed pages that share opportunities, and found Africademics most helpful as it specifically offered opportunities for young people in  Africa.
I have two passions: Developing Africa and developing young people. Before entering public service, my father worked as a coach and teacher encouraging and helping young people to realize their potential. My mother, after a successful career realizing her own potential in sport, has worked as a teacher and coached high performance school athletes for close on two decades.
So identifying, nurturing and helping young people develop their talents is deeply ingrained in who I am. I wish to develop Africa so that it may take its place on the world stage. One way to achieve this is through strengthened relations between Africa and the global north. This would enable cross-cultural exchange and dual direction learning of best practice. To achieve this we need to develop Africa's youth. Encourage them to study, encourage them to learn, to lead and to solve problems. We need to encourage them to travel the world so that they can learn from other nations and other nations can learn from them.
Africademics looked like a great place to do so and nearly a year later I can confirm that it has been the perfect place to do so. Africademics gave me the opportunity to be extremely entrepreneurial. Initiating the Scholarship Success Stories blog series refined my project management, editorial and writing skills while presenting a workshop on writing and storytelling to fellow Ambassadors offered a major confidence boost and basic grounding in teaching and facilitating.
Africademics has also given me incredible insights into the different experiences of young African leaders in different countries and at different universities on the continent. One major lesson learned is that of being more entrepreneurial. At Africademics I have felt encouraged to try new ideas and collaborate with Ambassadors, these efforts were welcomed and rewarded.
Africademics connects young African leaders to opportunities in Africa and beyond. I encourage young people to get involved as it offers a world-class training in how to facilitate these connections to opportunities for other young leaders. As such participants  will learn skills in project management, networking, presentation and writing, diplomacy and leading in higher education.
Africademics' capacity to develop young African leaders would benefit from funding. Corporate and other sponsors have the opportunity to get in on the ground and invest in the youth of Africa, they have the opportunity to invest in young people who will lead their organizations and nations.
I thoroughly enjoyed the interaction with other Ambassadors, learning from them, getting to know about the work they were doing in their countries and at their universities. In January 2021 I started a role as Programme Manager at Africademics. I will be assisting Africademics Director Lena Gronbach with the expansion and professionalization of the Ambassador Programme.
We will be looking to establish a continent wide network of Ambassadors as well as start the process of building key relationships with potential partners in Africa and the rest of the world. So if you are a university, company, non-profit organization or youth movement working in the field of education and youth empowerment, reach out to us and let's join forces to increase access to education and opportunities for Africa's future leaders!
Aydn Parrott is a freelance writer and storyteller and currently serves as Programme Manager of the Africademics Scholarship Ambassador Programme. He also runs the 'Power of Thought' blog: https://powerofthoughtblog.wordpress.com/