By Aydn Parrott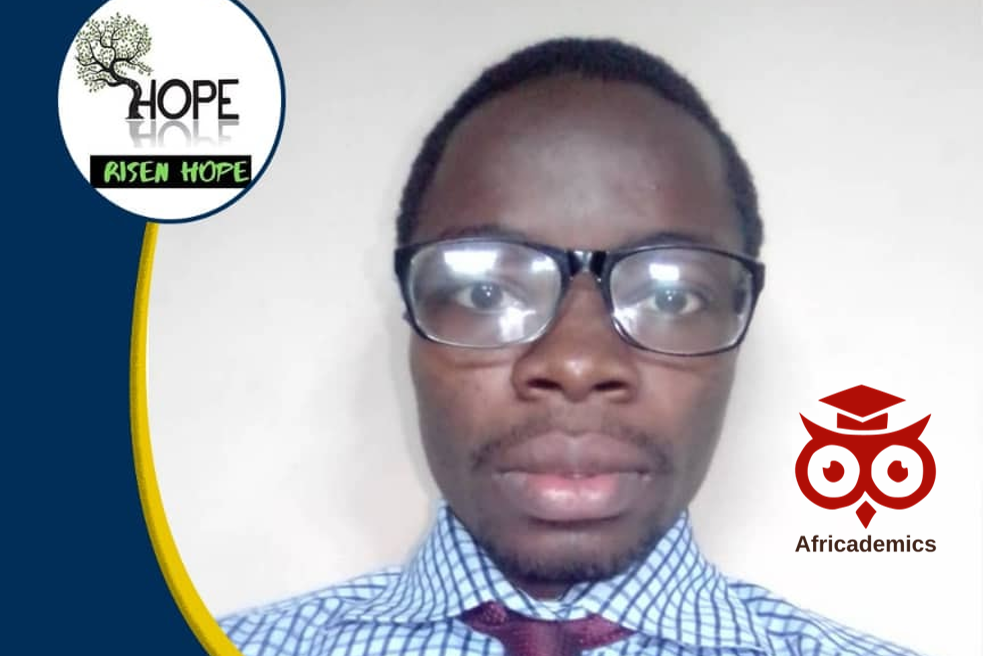 Africademics University Ambassador Raimi Joseph Abidemi was recently appointed as Head of Administration at Risen Hope, a Non-Governmental Organisation focusing on Sustainable Development Goals No. 1 (no poverty), No. 2 (zero hunger) and No. 4 (quality education).
Raimi Joseph says he was drawn to Risen Hope's work because they aim to enhance the dignity and quality of life of individuals and families by strengthening communities. "Risen Hope is eliminating barriers to opportunities and helping people in need to reach their full potential through learning different skills, accessing quality education and building their capabilities," he explains.
"Africademics has given me the training to provide access to quality education for young Nigerians. During my ambassadorship, I have been equipped with the necessary skills in advocating and helping Nigeria children to access quality education", Raimi Joseph says.
Raimi Joseph hopes to use his new role to provide motivation to the workforce and help the organisation realize its goals. He says, "for an organisation to succeed effectively there should be a commitment of the team member." As such, Raimi Joseph says, "I will be contributing and ensuring that Risen Hope's commitment to improving quality and accountability in humanitarian and community work is upheld".
Raimi Joseph encourages other young people to get involved in community work. He says, "young people giving their time for community work gives them opportunity to work through challenges, trials and make a meaningful change. Young people who volunteer practice skills such as collaboration, networking and problem solving, and these are very relevant to success in their academics, the workplace and their personal life."
Raimi Joseph Abidemi is from Ogun State in the South West of Nigeria. He graduated from Adeniran Ogunsanya College of Education in Lagos State with a Nigerian Certificate in Education from the Department of Technical Education and specialized in building technology. While he was in school he held the post of Secretary General of his Department in the National Association of Students Teachers of Technology (NASTT AOCOED CHAPTER). Raimi Joseph is currently a second year student in technology education at the University of Lagos.
His passion for education led him to serve as an Ambassador with Africademics in 2020 where he has used his role to increase access to quality education among Nigeria's children and youth.
Raimi Joseph is a devoted humanitarian who has spent years helping his community, giving his time to volunteering activities and also advocating for the Sustainable Development Goals (SDGs). Raimi Joseph is a certified Human Dignity Advocate with the World Youth Alliance where he works to create solidarity for and fight for human dignity among young people.
Aydn Parrott is a freelance writer and storyteller. He represents Africademics as a University Ambassador at Stellenbosch University and runs the 'Power of Thought' blog: https://powerofthoughtblog.wordpress.com/