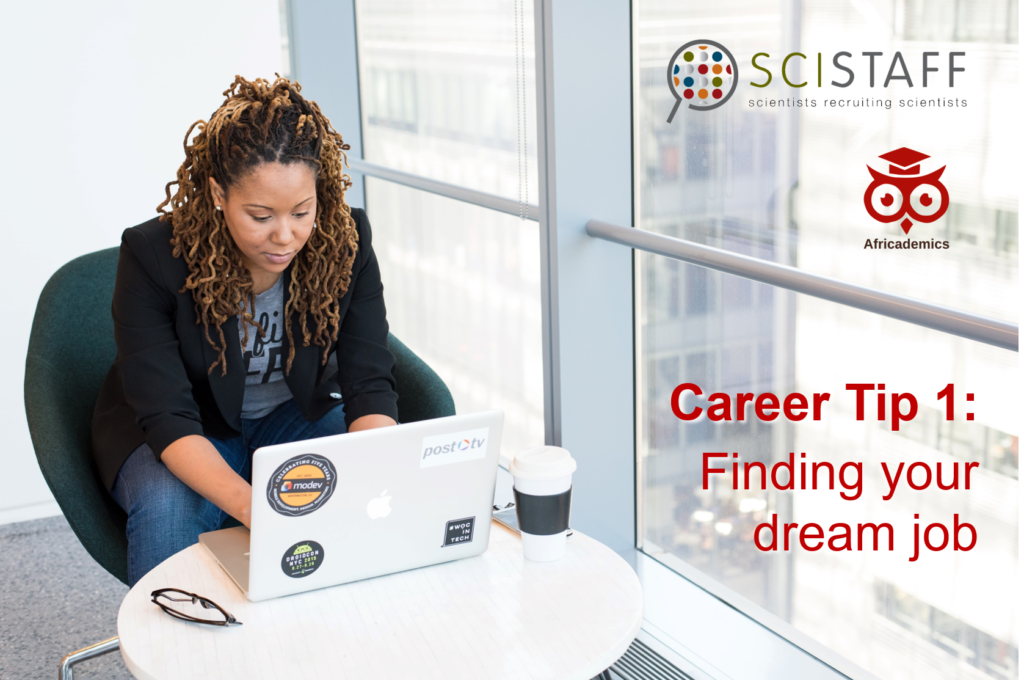 Finding your dream job
Planning your career should be an ongoing process with the path continuously adjusted based on internal and external factors. Since you are already studying you probably have a good idea of the general direction you want to go but be careful not to get stuck on a fixed route without considering other avenues.
Perhaps you are now wondering what kind of job you will be able to get with your degree or if you should continue your studies further? Unfortunately (or fortunately) there is no "one size fits all" answer. It is up to you to steer your career in the direction you want to go.
One of the big decisions that students face nowadays is whether they should continue with their post-graduate studies. As funding opportunities increase it sometimes seem like an easier option just to continue with your studies but remember the further you study the more specialised you become in your field and it becomes more difficult to change direction.
Consider doing an internship or getting an entry-level position before resuming your studies. It will allow you to gain some work experience but also give you first-hand knowledge of the work environment and the opportunities out there. Perhaps you find that the career you thought you wanted doesn't suit you or will not be fulfilling, it is always better to realise this early on so that you can adjust the plan.
Start with evaluating yourself; what is your skillset, what do you dislike/like, what are your values and what is important to you? Remember these are not fixed, throughout your life you evolve, your skillset expands and the things you value most can change. Look at what jobs are out there and how suitable they are for you based on your self-evaluation. Job opportunities are always changing or perhaps you even notice a gap in the job market which you can fill.
Once you have decided which direction you want to take your career then start working towards it. Do you need to expand on your skillset, perhaps there are courses you can do, or do you need specific work experience? If you have a goal in mind, then it becomes easier to make decisions of the steps needed to get there.
Where to look for and find a job
Once you have decided to enter the job market, looking for that perfect dream job can be a formidable task, with endless searching and applications. However, we are here to assist with this daunting task!
Here are some of the best job search websites in South Africa. Get to know them!
Start by building your online brand on these portals by showcasing your expertise and passion online. Remember these platforms are often used as the first screening step for potential candidates, if you fail to add or if you give inaccurate information it can result in your profile being dismissed. When setting up your profile on these platforms take the time to fill in all the requested fields and keep it updated.
Most recruiters including us use LinkedIn and Pnet as our primary search engine for future candidates. Use these portals as a resource for finding people working at companies that interest you and for positioning yourself to be found by recruiters and hiring managers with relevant openings.
Nevertheless, do not just limit yourself to online searching. If you rely only on submitting online applications, you could be looking for a job for an awfully long time. It might be that by the time you submit your application, the company is in the final interview stage or the position has been filled. Contact companies that interest you directly or get in touch with a recruitment agency!
If you are looking to do an internship or for an entry-level position it could be more effective to contact the companies directly to hear if you can submit your CV to the person responsible for recruitment. We are here to help you with this search and could possibly know just the right people to get your foot in the door
Tune in next week to learn how to set up your online profile!