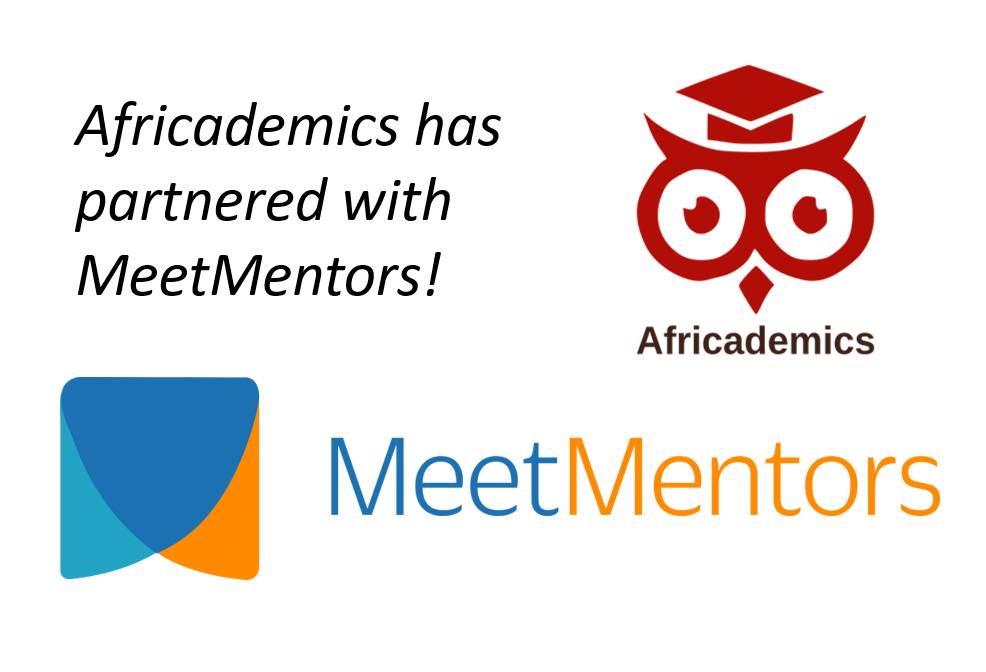 We are very excited to announce that we have partnered with MeetMentors!
MeetMentors is an online mentoring platform that provides training and support for students, graduates, and talented youth in Africa. MeetMentors focuses specifically on academic, career, talent and leadership development. MeetMenetors is a not-for-profit organization established in 2017 and formally registered in 2018. Currently, their mentors are Africans based in different countries across North America, Europe, Africa, Middle East and Oceania (Australia & New Zealand).
Through the MeetMentors online platform, prospective mentees have easy access to the profile of all available mentors, and can make a choice of their preferred mentor in the application process. Mentees can also choose to either be in a one-to-one Mentor-to-Mentee (M2M) relationship or two-to-one Couple-to-Mentee (C2M) relationship.
Before mentoring starts, both mentors and mentors are oriented. In the course of the mentoring, MeetMentors does periodic check-ins with mentors and mentees, and provides relevant support to enhance success.
We look forward to a productive and impactful collaboration with MeetMentors to jointly support Africa's future leaders in reaching their potential, advancing their studies and careers, and striving towards both personal and professional growth.
For more information about MeetMentors, visit https://www.meetmentors.org/