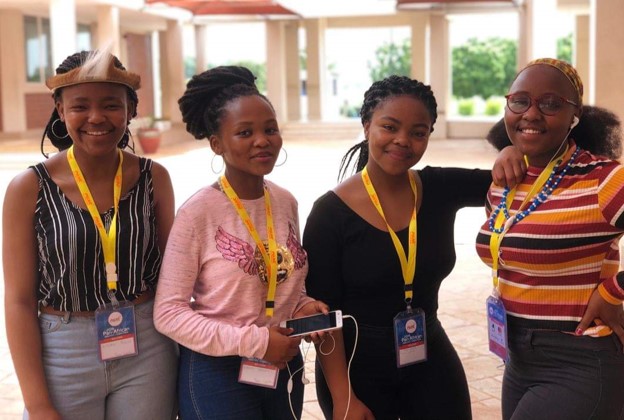 We are excited to announce our partnership with the Girls Coding Academy, based in Maseru, Lesotho!
Girls Coding Academy is a startup movement founded by a group of exceptional women within the Computer Science field. The academy is dedicated to educating, mentoring, innovating and equipping young women and girls with technological skills by offering coding workshops and classes, as well as summer programmes.
The Academy's mission is to reduce the gender gap in IT and Computer Science by engaging and encouraging young women and girls to participate in Science, Technology, Engineering and Mathematics or STEM fields. The Girls Coding Academy strives to provide its students with valuable digital skills and a strong network to tech leaders, students and alumni to help create opportunities for all.
Programmes offered by the Girls Coding Academy include:
Women & Girls (Refugees Coding Lessons)
MSU Hack 4 Change
One-On-One / Group Sessions
Computer Skills Sessions for Women
Summer & Winter Coding Camps
School Coding Clubs
In the words of Maneo Mapharisa, one of the organization's co-founders:
"Women aren't staying in STEM because they feel like they don't belong. Women have interesting and cool ideas which we feel need to be represented. Not only do we encourage the girls towards STEM fields, we also make them realize their true potential and bring out the confidence in them!"
To find out more about the Girls Coding Academy and their current activities and porgrammes, visit their website and follow them on social media!