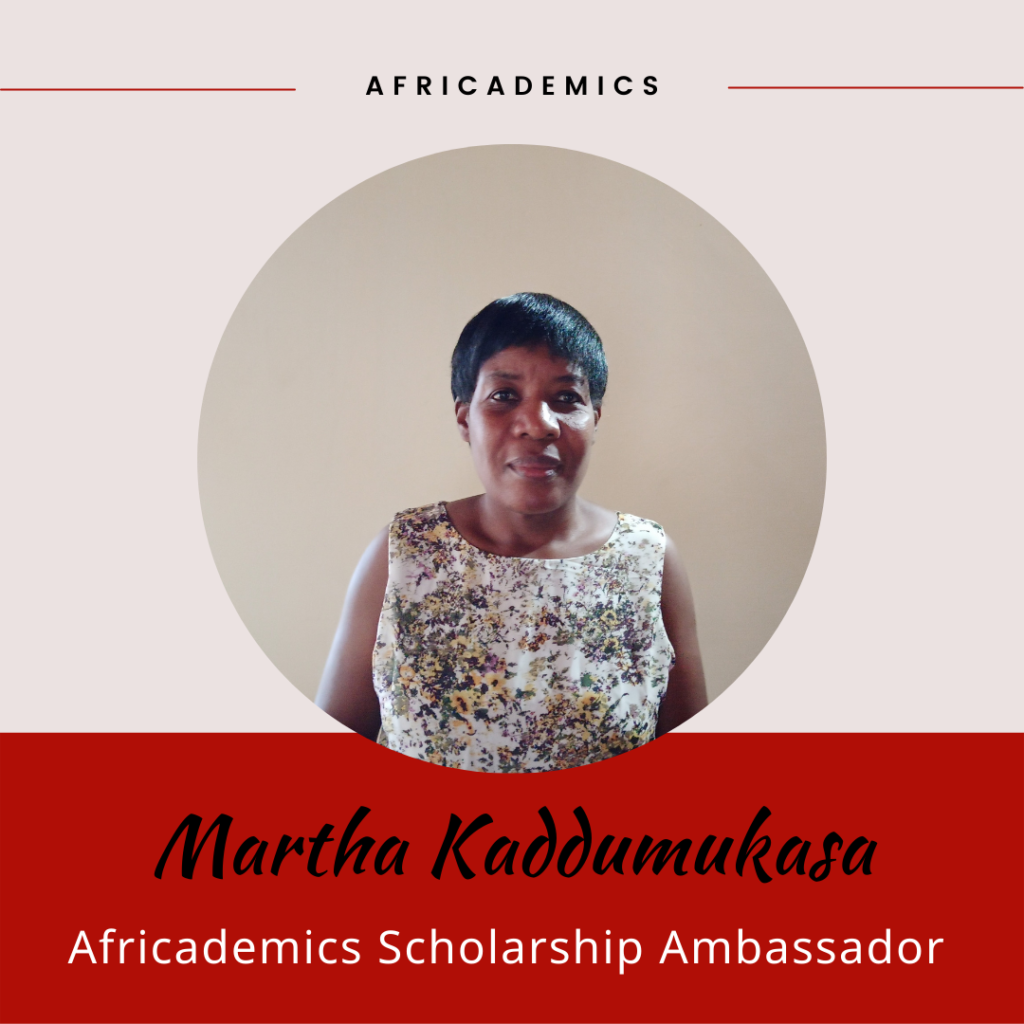 Martha Kaddumukasa from Uganda is a Lecturer at the Department of Biological Sciences in the Faculty of Science at Kyambogo University in Uganda. She recently completed her latest research fellowship in the Department of Earth and Environment at the University of Manchester in the United Kingdom. Before that, she completed a postdoctoral fellowship, at the University of Witwatersrand in Johannesburg, South Africa, where she worked on the population genetics and insecticide resistance of Anopheles species. For this, she was funded by TWAS (The World Academy of Sciences).
Martha holds a PhD, for the research topic "Spatial-temporal mosquito activity, composition, genetic diversity and differentiation, in Zika forest and Kitala, Uganda". Funding for this was provided by the organization for Women in Science for the Developing World (OWSDW) and Uganda Virus Research Institute (UVRI).
She also holds a Master's degree in Environmental Science from UNESCO-IHE, based in both the Netherlands and Austria, as well as a Diploma in Research Methodology that she obtained in Copenhagen, Denmark.
Martha would like to give back to her country by sharing the networks and knowledge she has built up through her many years of experience with scholarships and educational funding, she, therefore, decided to join the Africademics Scholarship Ambassador Programme.
In the next ten years, she hopes to be a competent senior scientist and leader in biological research and science, as well as have helped many students further their goals in education, especially girls.
Welcome to the Africademics Ambassador Programme, Martha!
The Scholarship Ambassador Programme
Through the Scholarship Ambassador Programme Africademics trains volunteers from across Africa to become scholarship advisors and mentors. Ambassadors complete a 4-month online course with virtual lectures, case studies and additional activities. Once they have successfully graduated, our Scholarship Ambassadors offer personal support, advice and mentorship for scholarship seekers and applicants in and from Africa.
Our 2022 Ambassador cohort started their training in April 2022 and we are thrilled to have over 90 students and scholars from across the African continent on board this year. In 2021, we welcomed our first cohort of 30 Scholarship Ambassadors who completed their training in November 2021. They now offer free scholarship consultations, mentorship and application assistance for scholarship seekers in and from Africa on a regular basis.
Meet our team of Scholarship Ambassadors here and let us know via our contact form if you would like to book a personal consultation with one of them!