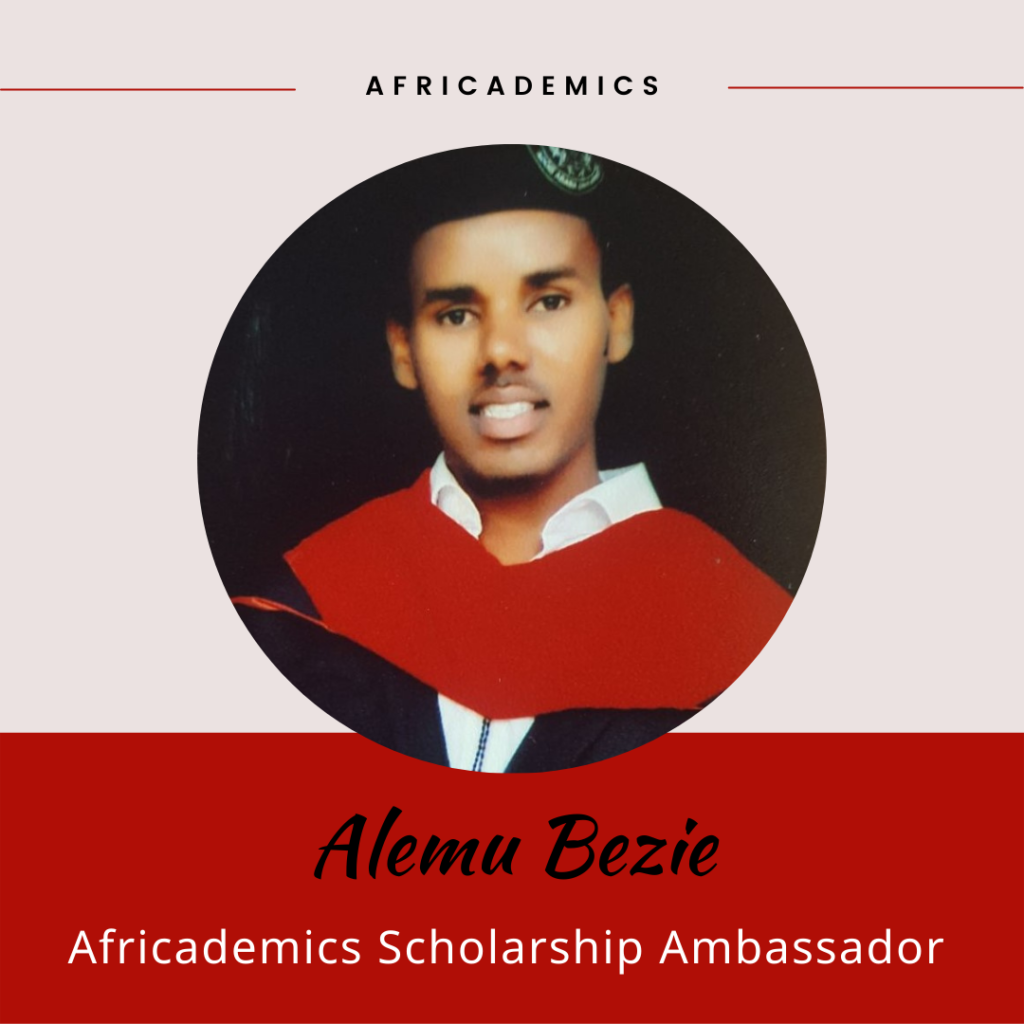 Alemu Bezie Debay is currently a scholarship PhD student in Ecology at the University of Chinese Academy of Sciences (UCAS), Institute of Wuhan Botanical Garden in China, whilst also working as a lecturer and researcher in Environmental Science at the Department of Natural Resource Management at Ambo University in Ethiopia. Alemu also holds a Master's degree in Environmental Science from Addis Ababa University, as well as a Bachelor's degree in Plant Sciences from Haramaya University.
In addition to the PhD scholarship, he has been the recipient of a scholarship to complete a summer school program on landscape ecology in sustainable development concepts, methods and implementation opportunities held in Kampala, Uganda.
Alemu feels extremely lucky to have received an education because until he was eight years old, there was no school in the rural village where he grew up. Fortunately, the village got its first school when he was still a child, and Alemu could complete his elementary school education with great results. After that, he was able to attend a high school in a nearby village, to and from which he walked 4 hours a day to attend, but so he got the opportunity to receive an education. Therefore, in 10 years' time, Alemu would like to be in a position where he is able to contribute significantly to the quality of education in Ethiopia.
Alemu applied to become an Africademics Ambassador because he would like to assist African youth access to quality education, and in doing so also increase the development and productivity of his country as a whole. Throughout his many years as a lecturer, he has been approached by many students requesting assistance in the application process, and he believes the Afrcadmics Ambassadors Programme will equip him with the necessary skills and knowledge to help them to the best of his abilities.
Welcome to the Africademics Ambassador Programme, Alemu!
The Scholarship Ambassador Programme
Through the Scholarship Ambassador Programme Africademics trains volunteers from across Africa to become scholarship advisors and mentors. Ambassadors complete a 4-month online course with virtual lectures, case studies and additional activities. Once they have successfully graduated, our Scholarship Ambassadors offer personal support, advice and mentorship for scholarship seekers and applicants in and from Africa.
Our 2022 Ambassador cohort started their training in April 2022 and we are thrilled to have over 90 students and scholars from across the African continent on board this year. In 2021, we welcomed our first cohort of 30 Scholarship Ambassadors who completed their training in November 2021. They now offer free scholarship consultations, mentorship and application assistance for scholarship seekers in and from Africa on a regular basis.
Meet our team of Scholarship Ambassadors here and let us know via our contact form if you would like to book a personal consultation with one of them!