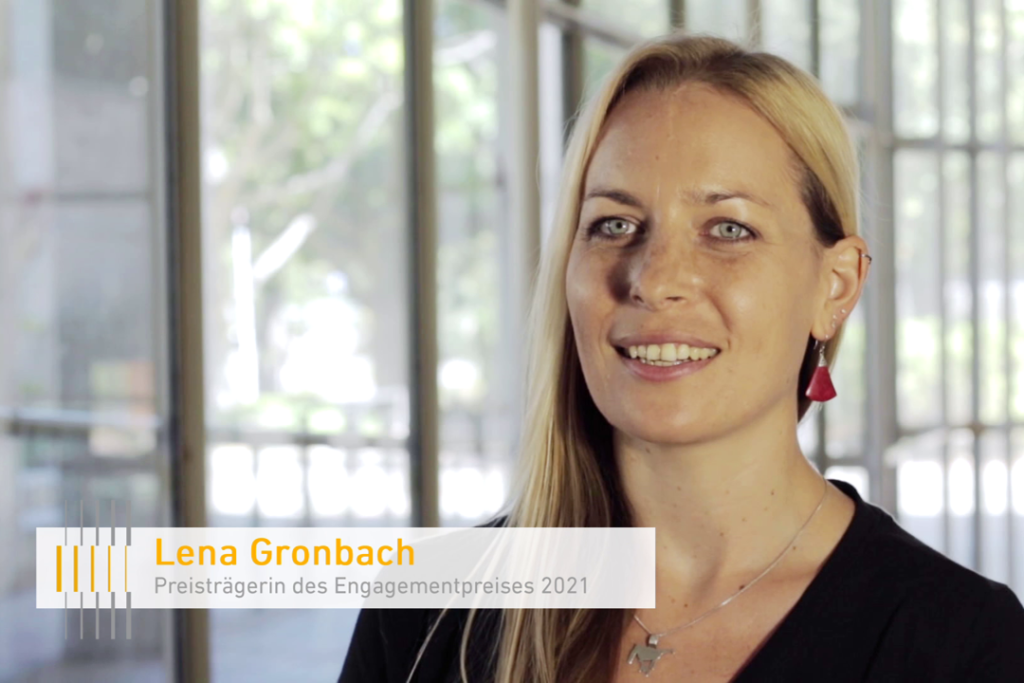 Every year the German Academic Scholarship Foundation (Studienstiftung des deutschen Volkes) awards the 'weitergeben' Social Engagement Award for social initiatives run by students who are part of the Foundation's extensive scholarship programme. This year Africademics was selected as the winner of this prestigious competition and we are incredibly excited about this amazing recognition of our work!
Volunteering, community involvement and social engagement are integral elements of the Studienstiftung's philosophy and play an important role in the scholarship application and selection process. Scholarship holders are encouraged to give back and to launch or support social initiatives throughout their studies. They receive extensive support from the Studienstiftung, including a new webinar series for social initiatives, a volunteer platform on the Studienstiftung's intranet and, most importantly, the annual 'weitergeben' award.
In addition to Africademics, five other scholarship holders and their social projects were selected as finalists and received prizes and coaching support for their projects. In the start-up category, which supports social initiatives in their early stages, an additional five projects were awarded start-up prizes. The competition is funded by the Studienstiftung's alumni association which also runs an on-going fundraising campaign for the winning projects.
"I had the idea to start Africademics when I was looking for a scholarship to fund my PhD studies in South Africa. Being a German citizen studying outside of the EU made it very difficult for me to access funding, but I was amazed by the large number of opportunities for African students I came across in my scholarship search. However, I realized that many of these scholarships are not well-known among students and young scholars in African countries and therefore fail to have the transformative impact they could – and should – have. This is partly due to the limited resources and capacity of African universities when it comes to sharing opportunities, as well as language barriers and limited internet access", says Lena.
"Receiving the 2021 'weitergeben – Social Engagement' award has reinforced my drive for more equality and opportunities in the field of higher education", the 30-year old PhD candidate adds. The prize money will be used to expand the Africademics University Ambassador Programme, share more scholarships and opportunities, offer webinars and information events about scholarships and funding opportunities, and offer personal support for students wishing to apply for a scholarship.
Due to the on-going Covid-19 restrictions this year's award ceremony will take place virtually in the form of a 1-week social media campaign, including various video messages, posts and stories about the winning projects and their founders. Check out the Studienstiftung's Facebook page and follow Africademics on Facebook to participate in the virtual award ceremony and to see the latest updates!