By Aydn Parrott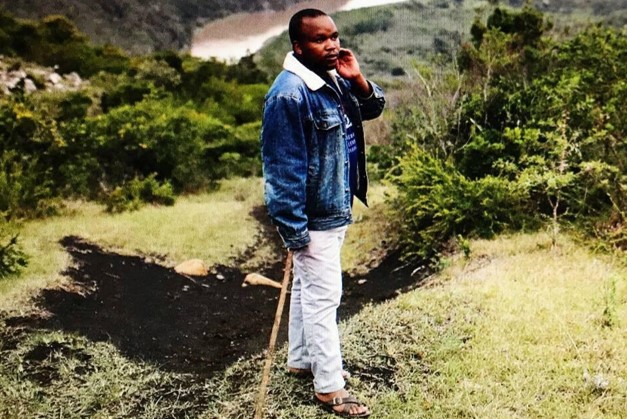 "More industry stakeholders should invest in promising young researchers"

Lwando Nkamisa, Agri-SETA and Cape Wool scholarship recipient
Lwando Nkamisa is a proud Eastern Cape born Agricultural Economics graduate of the University of Fort Hare and Stellenbosch University. He completed a Bachelor of Agricultural Economics and Bachelor of Honours in Agricultural Economics at the University of Fort Hare.
"I was fortunate to be funded by Agri-SETA for my undergraduate degree in the University of Fort Hare," Lwando explains. He says, "without the scholarship I would have had no other option but to discontinue my studies as I did not qualify for NSFAS even though my family had no means of paying for my tuition."
Lwando says he was part of the part of the so-called "missing middle" or, "too poor to pay but too rich for NFSAS. Consequently, the scholarship from Agri-SETA helped me complete my undergrad degree, which I graduated Cum Laude."
Lwando subsequently completed his Bachelor of Honours in Agricultural Economics and his Agricultural Economics & Admin Masters degree at Stellenbosch University with funding from the Stellenbosch University Faculty of Agri-Science and Cape Wool South Africa.
Lwando says he aspires to be one of the continent's best  Agricultural Economists. However, in the longer term, he would like to contribute his skills and expertise to the public sector, possibly as a Member of the South African Parliament.
While at the University of Fort Hare, Lwando worked as a tutor. He also served as the Chairperson of the Students' Representative Council at Stellenbosch University in 2017.
Lwando is currently a research intern at Talmar Impact Investment and Development in Stellenbosch under the stewardship of Talmar CEO, Leon Taljaard. Speaking about the value of his funding from Cape Wool, Lwando says, " it  helped me fulfill my dream of obtaining a Masters Degree!"
"I was just expecting financial support, to be honest, but I got more than that," Lwando says. He explains that the then CEO of Cape Wool SA, Louis de Beer, became his mentor and has kept in touch with him since.
In addition to mentorship, the scholarship offered him valuable industry insights. "I was introduced to the wool value chain role players," says Lwando, "which was also the theme and focus of my thesis."
He adds, "I think scholarships such as Cape Wool SA have a big role to play in the future of agriculture in South Africa." Reflecting on funding support received in his undergraduate and postgraduate studies, Lwando says, "I think these kinds of scholarships are what we need. For, we do not only need financial support but general support such as mentorship and guidance."
As such, Lwando encourages other industry leaders to offer scholarships. He says, "I would strongly recommend other industry stakeholders follow the good example set by Cape Wool South Africa and Agri-SETA."
"As I embark on the PhD journey, I am hopeful that similar opportunities will be available to help me in this long academic journey," says Lwando.
Aydn Parrott is a freelance writer and storyteller. He represents Africademics as a University Ambassador at Stellenbosch University and runs the 'Power of Thought' blog: https://powerofthoughtblog.wordpress.com/