By Aydn Parrott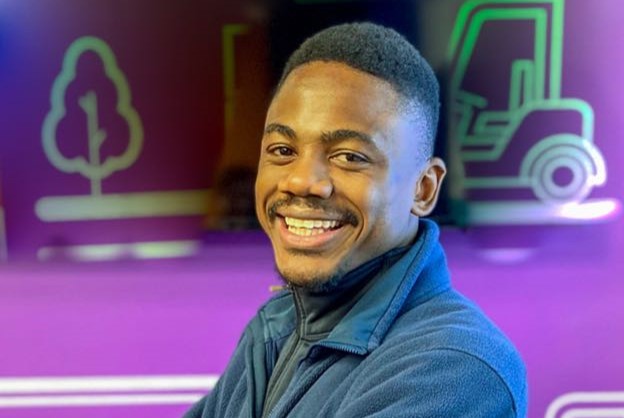 "The programme helped me realize that the best place to be is outside your comfort zone"

Emmanuel Nxumalo, Science and Technology in Japan Programme participant
Emmanuel Nxumalo holds a Bachelor of Science degree in  Electrical Engineering from the University of Cape Town in South Africa. The 26 year old also holds an Honours degree in Electrical Engineering and a Masters of Science degree  in Engineering with a specialisation in Electrical Engineering from the same university.
Originally from Bushbuckridge in Mpumalanga, Emmanuel participated in the "Science and Technology in Japan" programme hosted at Meiji University in Japan.
He has previously been employed at Procter & Gamble where he worked as a process engineer, electrical and instrumentation engineer, as well as site digital manager, cyber security lead and e-systems leader. While at university he also worked as a tutor, orientation leader and subsequently trained orientation leaders.
Emmanuel aspires to be a high performance team consultant. He is the founder of Johannesburg-based Dynamic Team Building, a freelance consultancy specialising in team building within organisations.
"I see myself as the go to for team building and team collaboration," Emmanuel says. He adds that he wants to be known for helping tech startup teams find their rhythm and build the next Google, Amazon or Facebook.
Emmanuel says the Science and Technology in Japan programme helped him, "learn to work with diverse team members, this helped me realize that the best place to be is outside your comfort zone." He says, "outside your comfort is where you find yourself."
A job offer as a result of his participation in the programme was also a major benefit, Emmanuels says. He encourages others to apply for similar programmes. "You get to make new friends, expand your connections and learn design thinking," he says.
Emmanuel also says you get to interact with leaders within multinational companies and find life mentors from different walks of life. The programme, for Emmanuel, was " an opportunity to grow, learn about Japanese culture and study abroad."
He says, "to be immersed in the crowd at Shibuya Crossing in Japan is one experience you will never forget!"
Aydn Parrott is a freelance writer and storyteller. He represents Africademics as a University Ambassador at Stellenbosch University and runs the 'Power of Thought' blog: https://powerofthoughtblog.wordpress.com/