By Aydn Parrott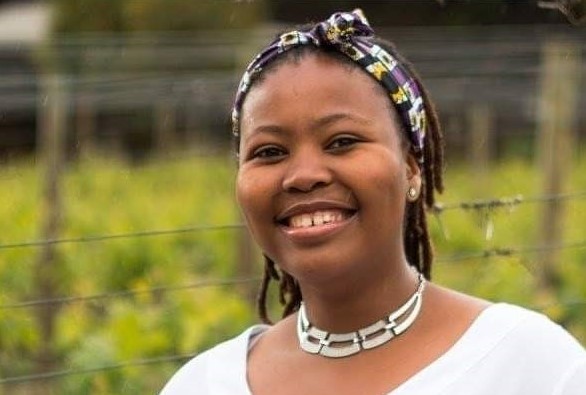 "The programme reminds you that your years as a student should not be limited to just your academic pursuits"

Masego Mafata, Mandela Rhodes scholar and co-founder of Ilizwi
Masego Mafata is a 22 year old South African student who is currently completing her BA Hons Journalism degree at Stellenbosch University. Masego is a Mandela Rhodes Scholar for 2020.
"I aspire to tell stories that have been relegated from the dominant narrative" says the editor and co-founder of Ilizwi, a student publication. Masego explains, "I hope to be one of the country's leading narrative writers and storytellers, "
She hopes to be heavily involved in projects that seek to improve the relations between African countries. She hopes to achieve this to such an extent that ,"the benefits are enjoyed by refugees, asylum seekers and immigrants (not just governments and trading partners)."
In line with her dreams, Masego says that the scholarship has increased her desire to further explore the African continent. She says the scholarship has given her a chance, " to engage with lived experiences outside of the ones that I am usually exposed to."
Masego says, " I always thought I had a fairly good awareness of the African continent and the various identities that exist in it, however through this scholarship, I have realised that I was actually quite ignorant"
She explains that there was, and still is, so much that she doesn't know but is eager to learn about. Speaking about some of the surprises of the scholarship, Masego says, "The holistic nature of the scholarship was unexpected."
She says, "Not only does the scholarship fund my studies, but it includes contact sessions either with my cohort, alumni (as guest speakers and facilitators) as well as a mentor." Masego explains that scholars have five leadership development workshops for the year. She add that the accomodation and meals for each are fully funded.
Additionally she says , "We have access to an optional mentorship programme as well as a 'buddy' programme which is composed of other MRF scholars in our cohort."
Masego strongly encourages other young Africas to apply for the Mandela Rhodes Scholarship. She says that it offers more than just funding. According to Masego the Scholarship, " is an opportunity to interact with leaders from all over the continent as well as develop your leadership and entrepreneurial skills."
Masego says she applied for this scholarship because she wanted to be part of a programme that allowed her to engage with more than just her academics. "I wanted to be part of a programme that encourages self-betterment and using the skills learnt to contribute to the creation of a socially just and equitable world." Masego says.
As such she says that others should apply for this scholarship because, "the programme reminds you that your years as a student should not be limited to just your academic pursuits." Masego says the exposure scholars gain through being a Mandela Rhodes Scholar, "equips you with lessons and skills that will enable you to make a difference in the world."
Speaking about Africademics, Masego says, "This is such an important platform, thank you for the work that you do."
Aydn Parrott is a freelance writer and storyteller. He represents Africademics as a University Ambassador at Stellenbosch University. Check out his blog 'Power of Thought': https://powerofthoughtblog.wordpress.com/