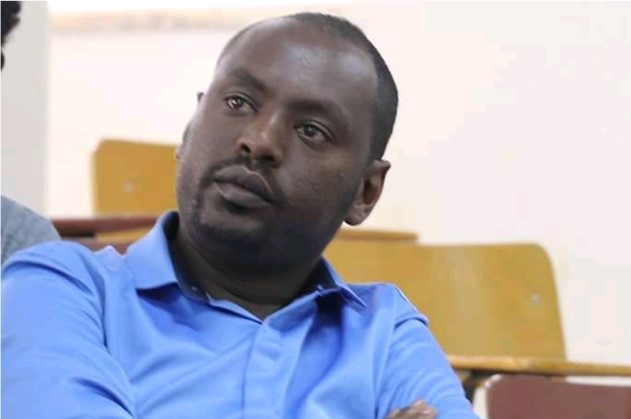 Meet our Africademics University Ambassadors
Muluken Eshetu Tefera joined the School of Chemical Engineering at Jimma University, Ethiopia, in 2004. He teaches mass transfer unit operations, fluid mechanics for chemical Engineers, Chemical Engineering Apparatus Design, Sustainable Energy Technologies and other classes relating to chemical engineering.
In addition to his research and teaching duties, Muluken has been strongly involved in different international initiatives and foundations as an active member and volunteer. He has been a volunteer representative for the Sustainable Transenvironment Initiative (STEi) since 2018 and is a life time member of Eurasia research.
Further, Muluken is a member of the global youth network (GYBN), a country mobilizer for the Youth for Our Planet Movement (YfOP) in Ethiopia, and is currently serving as an associate editor of the Pollution, Bioremediation and Biodegradation Journal (PBBJ).
Muluken earned his BSc in Chemical Engineering from Bahir Dar University, Bahirdar Institute of Technology (Ethiopia) in 2014, and his MSc in Sustainable Energy Engineering from Jimma University, Jimma Institute of Technology (Ethiopia) in 2017.
Muluken has published his research in different conference proceedings and journals and currently working on research focused on smart textiles, antimicrobial drugs, advanced waste treatment and renewable energy technologies.
The Africademics University Ambassador Programme
The Africademics University Ambassador Programme aims to build a network of passionate and dedicated students, graduates, early career researchers and university staff at universities across Africa.
Our Ambassadors identify scholarship and funding opportunities at their university or in their country and share scholarships and other educational opportunities with their fellow students. Ambassadors are also encouraged to implement additional projects and initiatives at the local level aimed at promoting access to scholarships, funding and career opportunities for students, graduates and young professionals in and from Africa.
Are you a student or recent graduate from an African university or research institution? Or are you a PhD student, postdoc, researcher or lecturer at an African university? Are you passionate about creating and sharing educational opportunities and scholarships?
Then join the movement and become an Africademics University Ambassador! Read more about our Ambassador programme here or contact us for more information.