By Aydn Parrott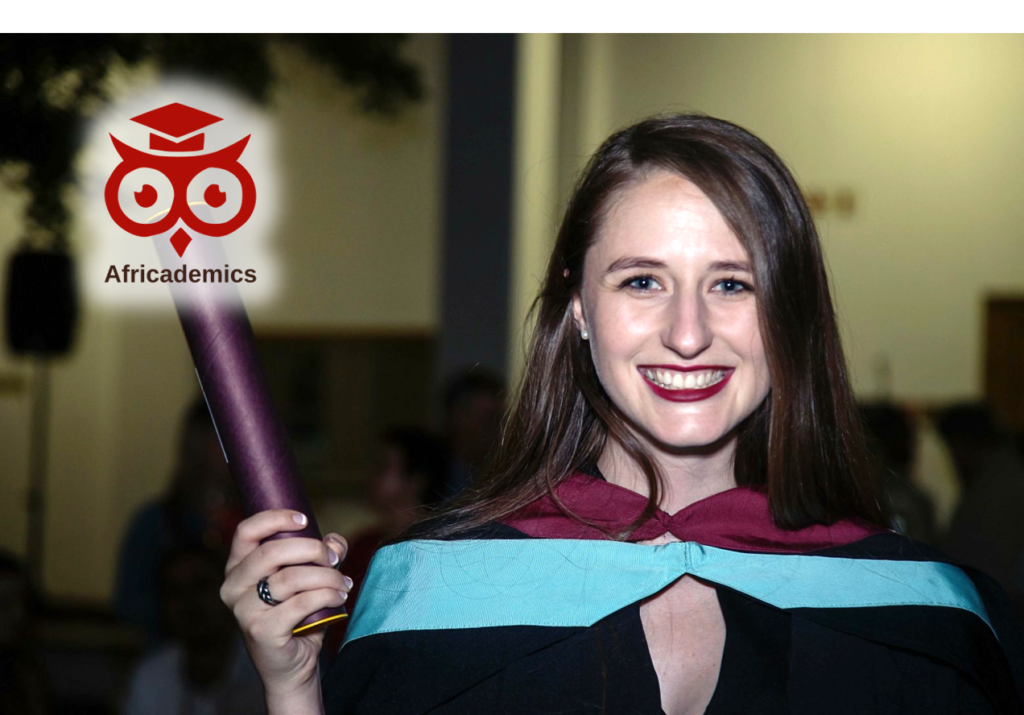 "I would rather be excluded for who I include, than included for who I exclude".

Lize-Mari Doubell, Africademics Scholarship Ambassador from South Africa
Lize-Mari Doubell was born and raised in South Africa. "As a child, I am fortunate to have parents that exposed me to the value of education and hard work," she says. "I always knew that I wanted to pursue higher education and further develop my own skills in leadership. My personal journey has always been centred around how I can make a positive impact on African development and human rights realisation."
Lize-Mari has completed three degrees, with her highest qualification being focused on human rights in Africa. She holds a BComm Law degree, as well as a LLB and a LLM degree, all awarded by Stellenbosch University. The latter degree was awarded cum laude.
Although her studies have always been self-funded Lize-Mari has received numerous bursaries to travel abroad and attend conferences. These include the Abe Bailey Travel Bursary which took her to  Addis Ababa, London, Cambridge, Oxford & Edinburgh, the Face to Face / Faith to Faith Inter-cultural Seminar in New York, the British Council's Global Changemakers, Global Youth Summit in London and a Cultural Exchange Programme in The Netherlands. Additionally Lize-Mari has also participated in various leadership conferences and courses at Stellenbosch University and is a recipient of The President's Award / The International Duke of Edinburgh Award Bronze, Silver & Gold levels, achieved while still at school.
In March 2021 Lize-Mari will continue her efforts for the realisation of human rights in Africa at the The Justice Desk. She says, "I will be working as a donor liaison for their human rights projects as well as legal research for all their projects being run in Southern Africa. I am working towards being a full-time human rights advocate and researcher. Especially with international organisations and news broadcasters such as The United Nations, Amnesty International, CNN, Al Jazeera."
Outside of her fight for human rights Lize-Mari enjoys gardening, reading and traveling. "I have always had a passion for food and travel, and I dream of having my own travel or food show one day which would focus on the ethics of being a responsible traveler who respects various traditions and cultures," Lize-Mari says.
She lives by the words, "I would rather be excluded for who I include, than included for who I exclude". After discovering Africademics on LinkedIn, Lize-Mari looks forward to her work as a Scholarship Ambassador. "I believe that everyone should have access to scholarship and higher education opportunities. Too many people are excluded based on the fact that they are unaware of the opportunities that they qualify for and I believe that I have the ability to connect more people to relevant programs," Lize-Mari explains.
During her time as a Scholarship Ambassador Lize-Mari says that she hopes to connect with like-minded individuals all across Africa and gain exposure to the potential of young, ambitious people all across the continent.
Welcome to our 2021 Africademics Scholarship Ambassador cohort, Lize-Mari!